This house is designed as a Three bedroom (3 BHK) single residency duplex home for a plot size of plot of 24 feet X 42 feet. Site offsets are not considered in the design. So while using this plan for construction, one should take into account of the local applicable offsets.
About Layout:
The layout contains spacious bedrooms, living, kitchen and dining rooms. The ground floor has a parking space to accommodate 1 big car and a space for lawn / toilet infornt of the main door. The toilet on the ground floor is connected to the bedroom directly. The toilet on the first floor is common and is not connected to any of the bedrooms. The bedrooms on the first floor have open terraces attached to it.
Vastu Compliance:
The floor plan is ideal for a North Facing Plot area. North facing is considered auspicious as per vastu so the entrance can be at any location on north side.
The kitchen will be ideally located in South-East corner of the house (which is the Agni corner)
Bedroom (both on ground and first floor) will be in the South-West Corner of the Building which is the ideal position as per vastu
Living room is in the north east corner – ideal as per vastu.
Beds in both ground and first floor are positioned facing head south – ideal as per vastu
The total number of doors are 10 (Ending in '0' – Not Ideal as per vastu). Doors for Kitchen and Kitchen passage can be avoided to keep the total number of doors to 8 (Ideal as per vastu)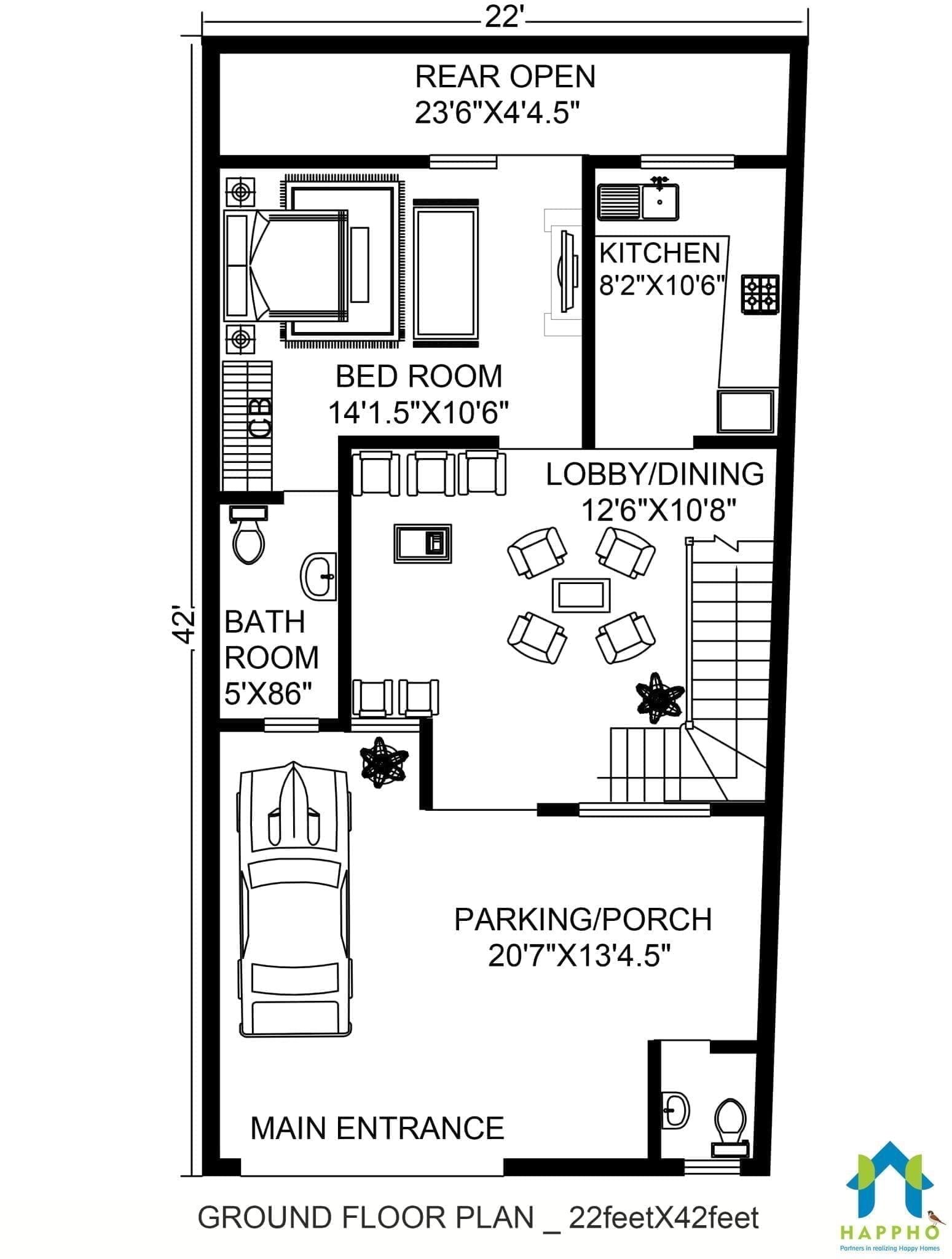 Description:
Living Room: 1
Bedroom: 1
Kitchen: 1
Bath: 1
Parking: 1
Doors: 3
Windows: As per Design
Pricing Guide