This house is designed as a One Bedroom (1 BHK) single residency house for a plot size of plot of 30 feet X 30 feet. Site offsets are not considered in the design. So while using this plan for construction, one should take into account of the local applicable offsets.
About Layout:
The layout contains spacious bedrooms, living, kitchen and dining rooms. There is no parking space in the design. Both the Bedrooms in the plan have an attached toilet each. There is a common toilet attached to the living area for the guests. The front porch has space for place for small flowering plants.
Vastu Compliance:
The floor plan is ideal for a West Facing Plot area.
The kitchen will be ideally located in South-East corner of the house (which is the Agni corner).
Master Bedroom (one on to the right in the first floor) will be in the South-West Corner of the Building which is the ideal position as per vastu.
Living room is in the North East Corner – Good as per Vastu.
Bed in Children room is facing North direction. Not ideal as per vastu. The direction of the bed needs to be changed to face west direction.
The total number of doors are 10 (Even but ending in '0' – Not Ideal as per Vastu). The total number of doors have to be 8 or 12 as per vastu.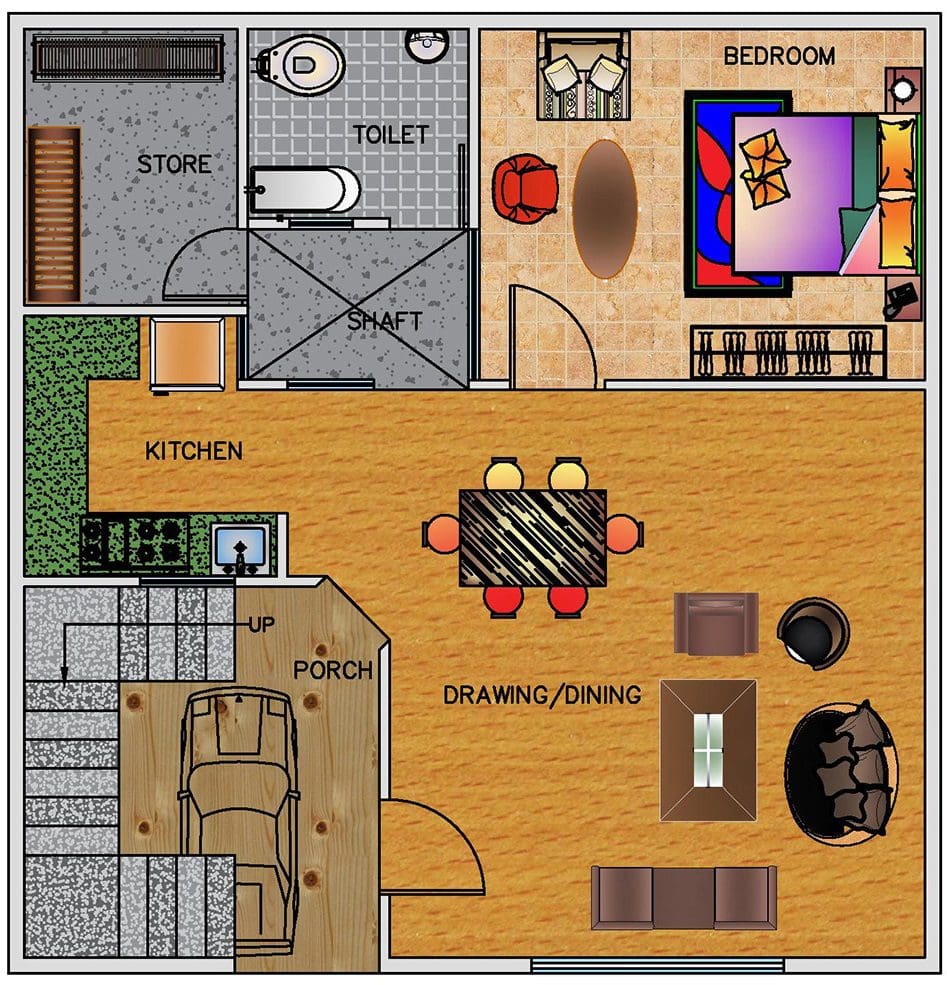 Description:
Living Room: 1
Bedroom: 2
Kitchen: 1
Bath: 2
Parking: 1
Doors: 5
Windows : As per Design
Pricing Guide