This house is designed as a Two Bedroom (3 BHK) single duplux residency house for a plot of 30 feet X 40 feet. Site offsets of 3 feet on each side are considered in the drawing.
About Layout:
The layout contains spacious bedrooms, living, kitchen and dining rooms. The master bedroom has an attached toilet. There is a common toilet attached to the living area for the guests. The children bedroom has an attached utility area.
Vastu Compliance:
The floor plan is ideal for a East Facing Plot area.
The kitchen will be in South-East Corner -Ideal as per Vastu
The Master Bedroom is in South West Corner – Ideal as per Vastu
The Living room is in North East Corner – Ideal as per Vastu
Both the beds are facing West direction – OK as per Vastu
The number of doors as per plan are 7 (Odd – Not ideal as per Vastu). You can remove the door for Kitchen or for study making the total number of doors 6 (Even – Ideal)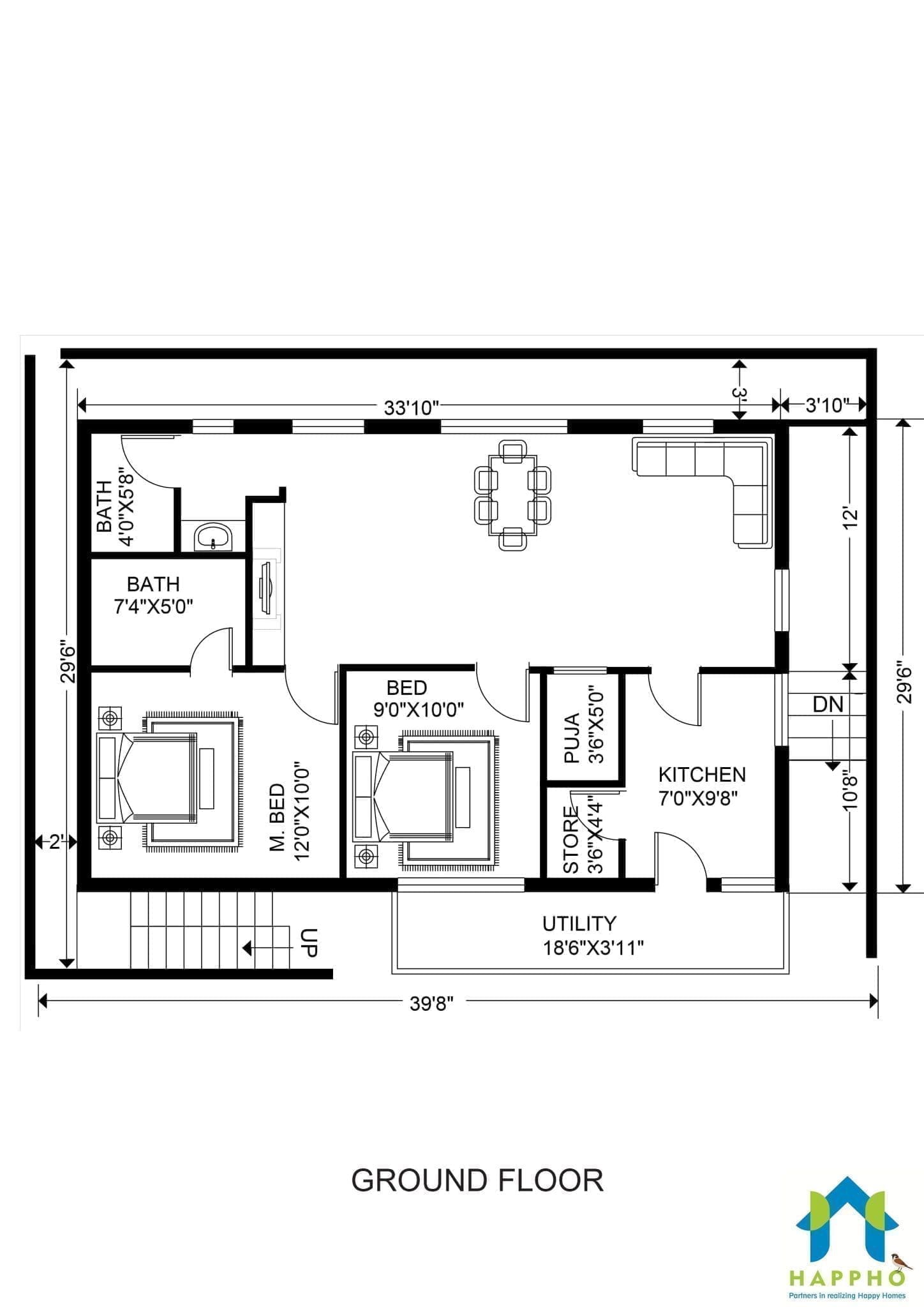 Description:
Living Room: 1
Bedroom: 2
Kitchen: 1
Bath: 2
Parking: 1
Doors: 7
Windows: As per Design
Pricing Guide