This house is designed as a Four Bedroom (4 BHK) single triplex residency house for a plot size of plot of 30 feet X 40 feet. Site offsets are not considered in the design. So while using this plan for construction, one should take into account of the local applicable offsets.
About Layout:
The layout contains spacious bedrooms, living, kitchen and dining rooms. There is a space for 1 large car in the design. The Bedrooms on the ground and first floor in the plan have an attached toilet each. One bedroom on the first floor has a attached toilet while there is a common toilet attached to the living room on the first floor.
Vastu Compliance:
The floor plan is ideal for a East Facing Plot area.
The kitchen will be ideally located in South-East corner of the house (which is the Agni corner).
Master Bedroom (on the second floor) will be in the South-West Corner of the Building which is the ideal position as per vastu.
Living room is in the North East Corner – Good as per Vastu.
All the Beds face South direction – Ideal as per vastu
The total number of doors are 14 (Even – Ideal as per Vastu). Including doors for Kitchen and Dressing.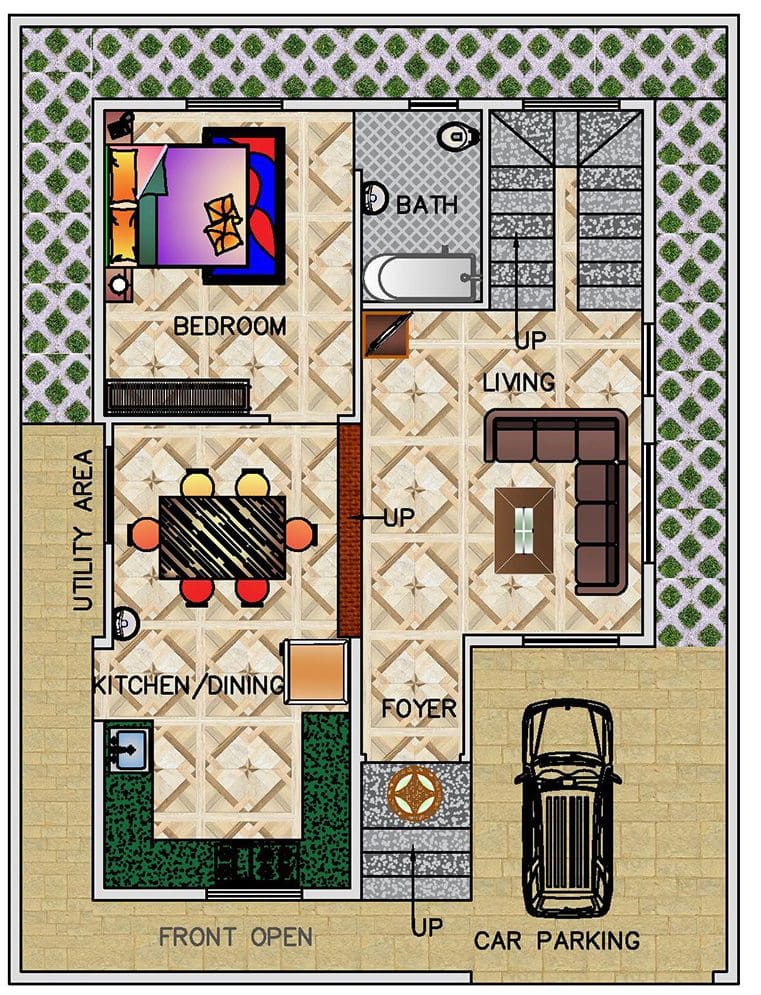 Ground floor Plan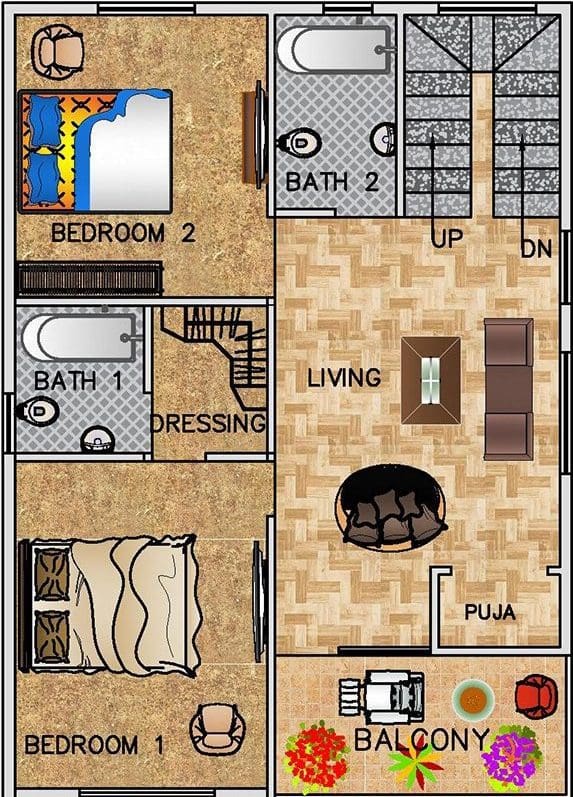 First floor Plan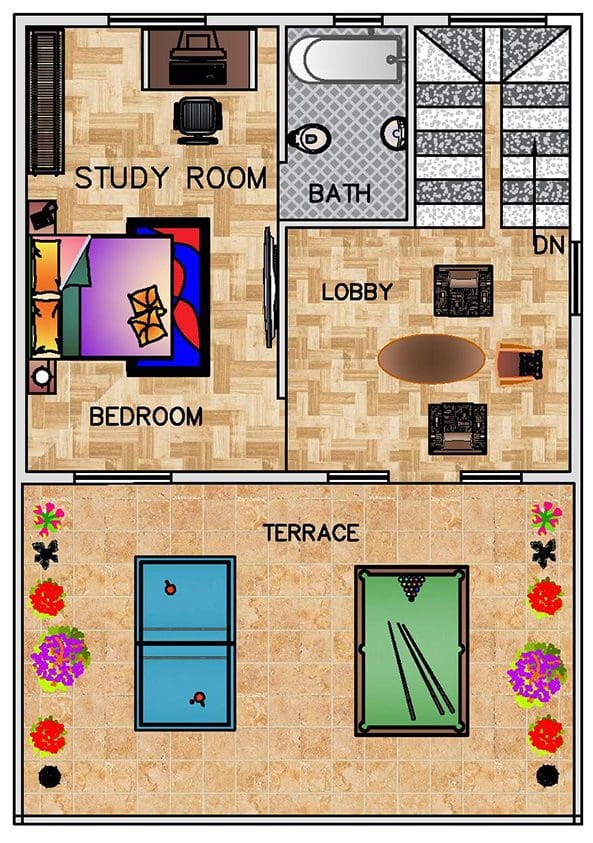 Description:
Living Room: 3
Bedroom: 4
Kitchen: 1
Bath: 4
Parking: 1
Doors: 14
Windows : As per Design
Pricing Guide