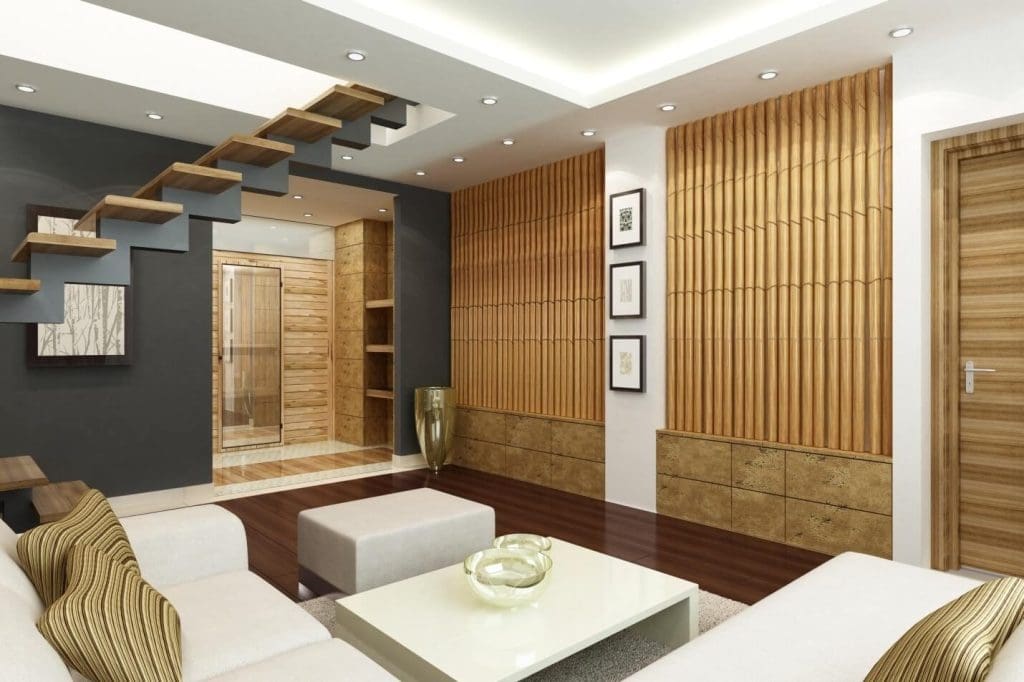 Bamboo is one of the most popular building materials used these days. As more emphasis is being put on sustainable practices, the demand for bamboo in the building industry is growing ever so rapidly. Not only is bamboo a green building material, but it also grows up to 35 inches a day (or 1.5 inches per hour).
It is not unusual to see the natural beauty of bamboo in interior design these days. Incorporating bamboo in even a single element sets the tone for the rest of the room.
Its flexibility and density make it an excellent choice for home décor, provided that you choose the right type for the right purpose.
Regardless of flooring, ceiling, or furniture, you can elevate the look of any material just by having bamboo in it. That is especially true in the case of wall design.
Whether it is a bamboo panel or simply a decorative element, incorporating bamboo in wall design gives an elegant sense of aesthetic. With that said, let's have a look at ten creative ways that you can use bamboo for wall design.
Using Bamboo As Wall Cladding
1.Decorative Wall Texture:
Wall lighting has come a long way these past few decades. People are coming up with new, creative ideas to have adorning wall lighting. One such method is to create this type of uneven pattern behind a vertical bamboo panel and add LED strip lighting behind it. You can use any colored lights, but white works best with bamboo.
We all love a contemporary aesthetic in our room with natural wood cladding. It creates a classic yet minimalistic look without much effort. However, it is expensive for most people. So, an inexpensive and better alternative for it is to use bamboo. Not only is it cheaper, but it also excels in strength, eco-friendliness, water resistance, price, and so on.
3.Decorative Wall Hangings:
Incorporating bamboo into the wall design doesn't just mean that you have to cover the entire height with bamboo. Sometimes, taking a simpler approach is the key. Decorative pieces made from bamboo are the trend in low-budget interior projects. These hangings vary from rugged bamboo elements to sleek contemporary designs.
You can never go wrong with indoor plants, regardless of how many you use.  In fact, most trendy interior design styles use indoor plants as one of their major elements. There are many DIY ways you can use to create these bamboo hanging planters. Not only are they cost-effective but you also get something fun to do.
The beauty of bamboo is still at its best when it's fresh and green. You can create your own bamboo forest wall by planting bamboo plants just below an indoor or outdoor wall. The tall bamboo will give the illusion of it covering the entire wall.
Sure, fresh bamboo has its charm, but the same can be said about its rugged form. The bamboo panels made with raw, edgy pieces give a rustic look to the entire room. It works especially well for an interior with more warm colors than cool.
7.Rustic Bamboo Wall and Vines:
Creating a rustic bamboo fence-like wall using ivy vines is yet another way to bring bamboo into your house. This style is more suited for your backyard or open terraces. All you need is to create a bamboo panel with thin slits and grow ivy plants on it methodically.
Another minimalistic approach is to use mirrors made from the bamboo frame. Not only does it create a beautiful focal point, but having a large mirror in a room gives the illusion of a much larger space. The light reflects from the mirror and provides more lighting in the room as well.
A headboard is just a part of a wall as it is of a bed. Using bamboo for a headboard serves a dual purpose of having a focal point in the bedroom as well as incorporating bamboo. A bamboo headboard suits best in a boho-themed interior.
10.Half Bamboo Wall Panel:
If you think adding wall panels to the entire wall is a bit too much, then you can always go halfway. Half-wall panels are the latest trend in interior designs, especially when you consider the versatility of space. This idea works well for those who are not many fans of minimalistic design. If you like your room to have more color, you can add panels on half the wall and paint the rest of the wall in a striking, contrasting color.
No matter how you plant, cut, weave, or tie bamboo, it always comes out as a beautiful medium to liven up your house. Bamboo is a timeless material with endless possibilities in any design. Paired with other natural materials such as wood or stone, you can create a lovely ambiance for any room.