Ever since its invention in the 19th century, ceiling fans have been a source of comfort in homes. In a country like India, it is a necessity for most of the year. So, understanding the different types of ceiling fans is imperative in ensuring you choose the right fan for your lifestyle. Although ceiling fans are practical additions to every home, they can also add a level of sophistication to each room with the right design.
Over the years, there have been so many new varieties of ceiling fans have been introduced, each having its own purpose and benefits. This makes it easy to find the perfect ceiling fan to suit your needs. Here, we will discuss the six different types of ceiling fans suitable for every room.
As the name suggests, it is the most conventional type of ceiling fan in the market. A standard ceiling fan is also most commonly seen in homes, especially traditional homes. This fan comes with some defining features like three or four blades that are usually made from plastic, metal, wood, or MDF.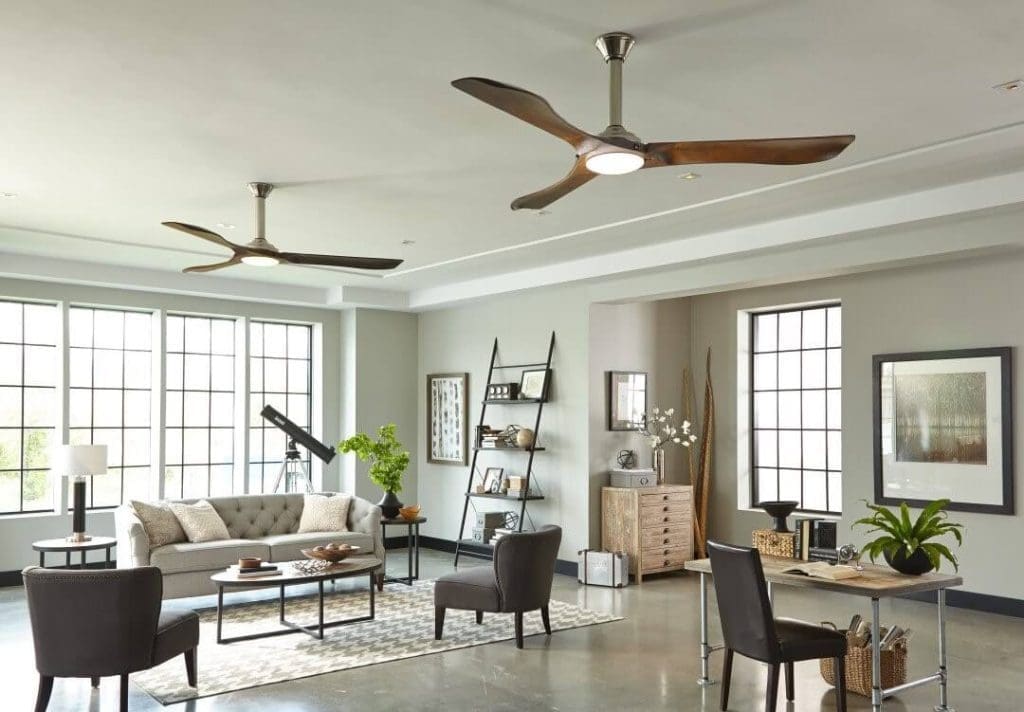 It is one of the most versatile ceiling fans, making it popular for its wide range of colors, styles, designs, and sizes. Moreover, you will also find additional features such as light kits in several colors that further add to their aesthetic appeal.
2.Dual Motor Ceiling Fan:
It is also called a dual mount, twin, or double head ceiling fan. Dual motor fans offer a central motor housing attached to two horizontal rods, each with its own adjustable fan. This type of fan can be customized for fit in most rooms, without the ceiling height is an issue.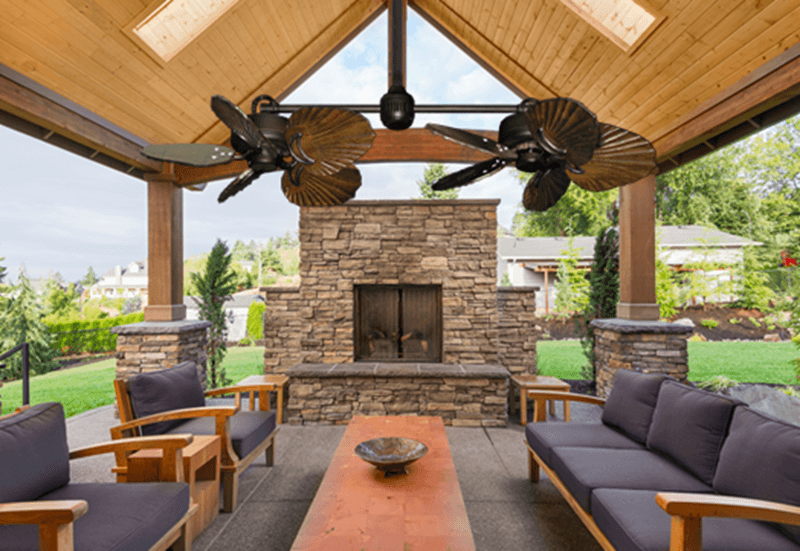 They work well in large spaces like living rooms due to their ability to circulate air over greater areas than just a standard ceiling fan. Dual motor ceiling fans are trendy and suitable as decorative elements since they are eye-catching.
3.Low Profile Ceiling Fan:
It is also called hugger ceiling fans or flush-mounted ceiling fans. This type of ceiling fan is suitable for homes with less than 8 feet of height. It is directly installed onto the mounting bracket instead of using a downrod. This helps keep the fan at the required seven feet off of the floor.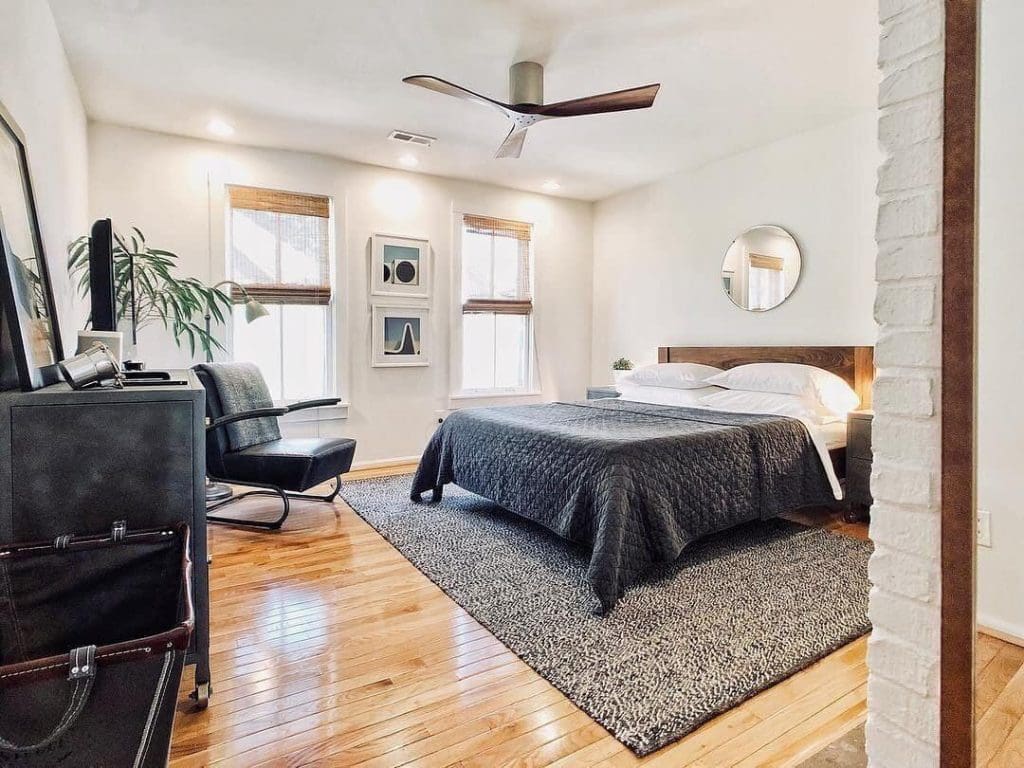 The downside of this fan is that they are not able to provide the same kind of airflow as the other ceiling fans. This reduces its cooling ability significantly. On a brighter note, it reduces some of the pressure off of your HVAC system.
From light bulbs to even glass, most of the appliances today are advanced in technology and are referred to as smart devices. Of course, ceiling fans are not very different in that aspect. They come with an automation system and other smart features that make your life so much easier.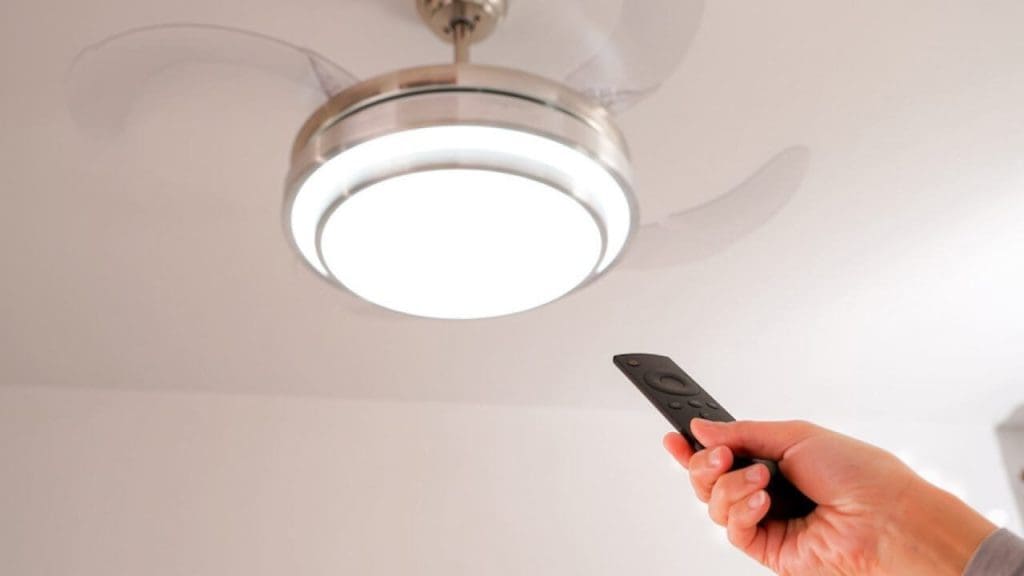 Unlike your regular ceiling fan, where the only connection is a pull cord or wiring in your wall, smart ceiling fans operate via Bluetooth or Wi-Fi. The fan works with the help of a remote that helps operate within a given setting and schedule with the help of an iOS or Android device, even while you are away from your home.
5.Energy Star Ceiling Fan:
These fans are available in both standard and hugger ceiling options. Energy star ceiling fans help save a lot of money as they are energy-efficient. This type of fan is more expensive than others, but it's worth the investment in the long run.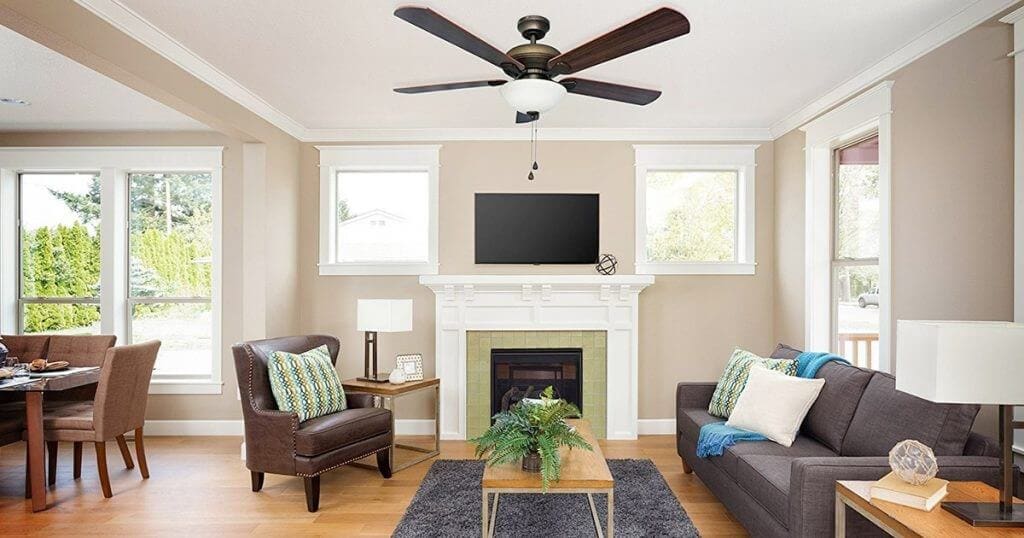 With the help of advanced technology and its energy-efficient capacity, energy star ceiling fans give you 60% more efficiency than other conventional ceiling fans. These ceiling fans reduce greenhouse gas emissions.
6.Damp and Wet Ceiling Fan:
These types of ceiling fans are only suitable for outdoor spaces such as the porch or verandah. Damp fans can withstand humidity and moisture and wet ceiling fans are waterproof. Damp ceiling fans cannot survive in heavy rainfall, but wet fans can.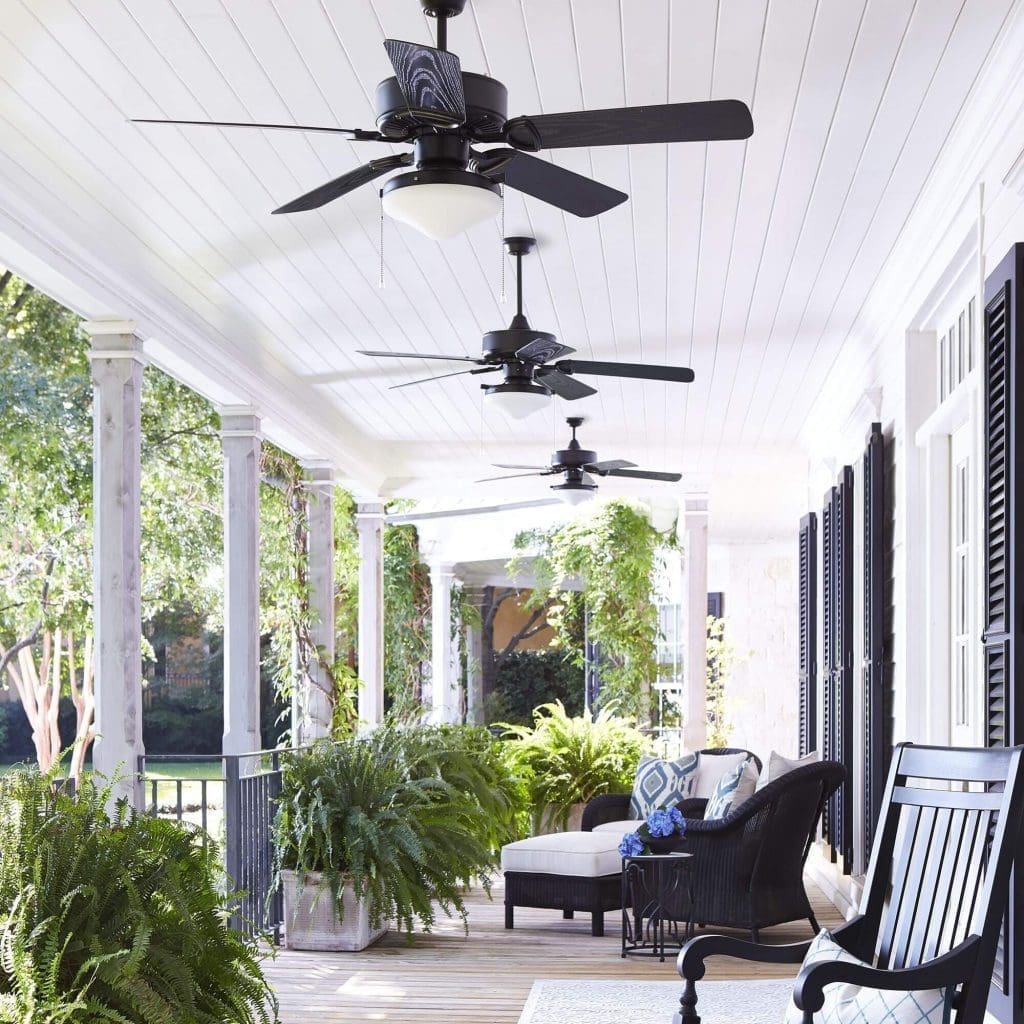 Both these types are made from sturdy blades with materials such as bamboo, palm leaves, etc. Moreover, damp and wet ceiling fans also allow you to be flexible with the choice of color, size, and style to fit your outdoor space.
Now that you have a better understanding of what the different types of ceiling fans are, it will be easier for you to choose the one that suits your house the best. Before settling on any ceiling fan designs, you first need to consider whether or not they will suit your requirements, design, and most importantly, your budget.
By-Tulisha Srivastava