Our homes should reflect our personality and every corner should be used to the core as we invest so much in our homes no corner should be wasted.
Often times we see some of the corners get underutilized and they eventually become dead spaces because we are not making any use out of it and we don't even understand how to decorate or enhance that space to look beautiful and get along with it the overall interior of the house. So we need to know a few ways on how can we make those dead spaces look better and beautiful.
Also, we must make use of each and every corner of our house so that nothing gets wasted. Let us see some creative ways to transform a dead space:-
Creative Ideas for Empty spaces in a House
1.Study nook under the stairs
Do you have a double-story house where the stairs to the upper floors go from inside? Then you must have always wondered how to utilize this space as after some time it starts looking ugly and needs a lot of cleaning and maintenance.
Though what most people do is to convert this space into extra storage for the house which is not bad either Here's what interesting you can do:-
One always craves for a space in their home where they can it and study in peace, so you can cover this space with high shelve storage for the book and study materials or you can leave it open and below that you can customize a big space where your child can study in front of you or where you can sit and read something.
In this area, you can also store your precious books of different genres and make this a study cum bookshelf. This will enhance the overall look of that area.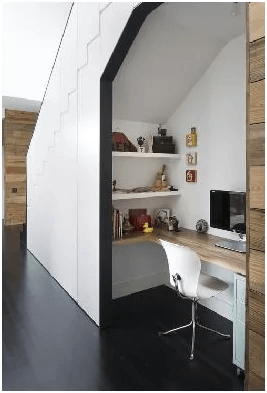 Do you love swings but feel that there is no space for them at your home? Then this is your chance to get in trend with a swing and twirl around your space.
You can put a corner chair swing for this space made out of rattan or bamboo and get it installed at the corner space.
Around this space, you can also keep some floor cushions for more people to sit around you and some planters or a small table of height 1-2 feet.
This will become an interesting interactive area of your home where you would love to hold those small jam or interactive sessions with your family and friends.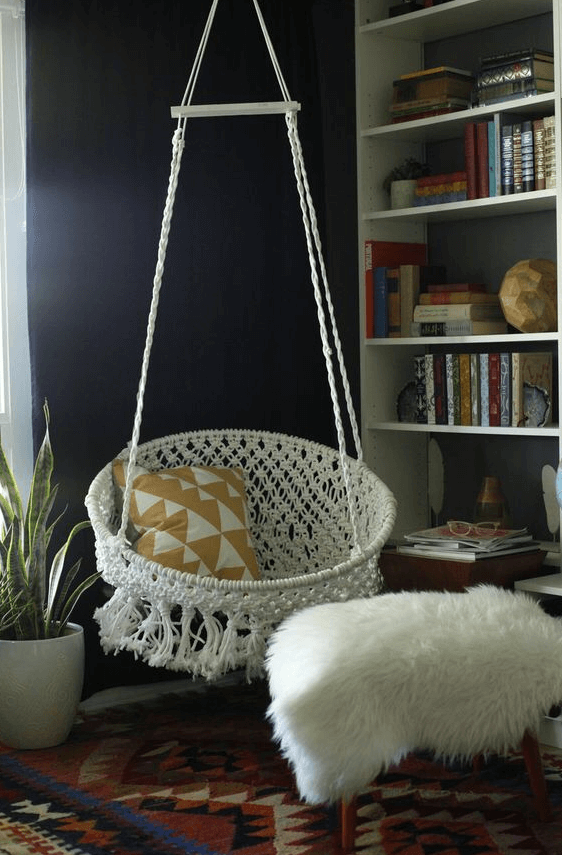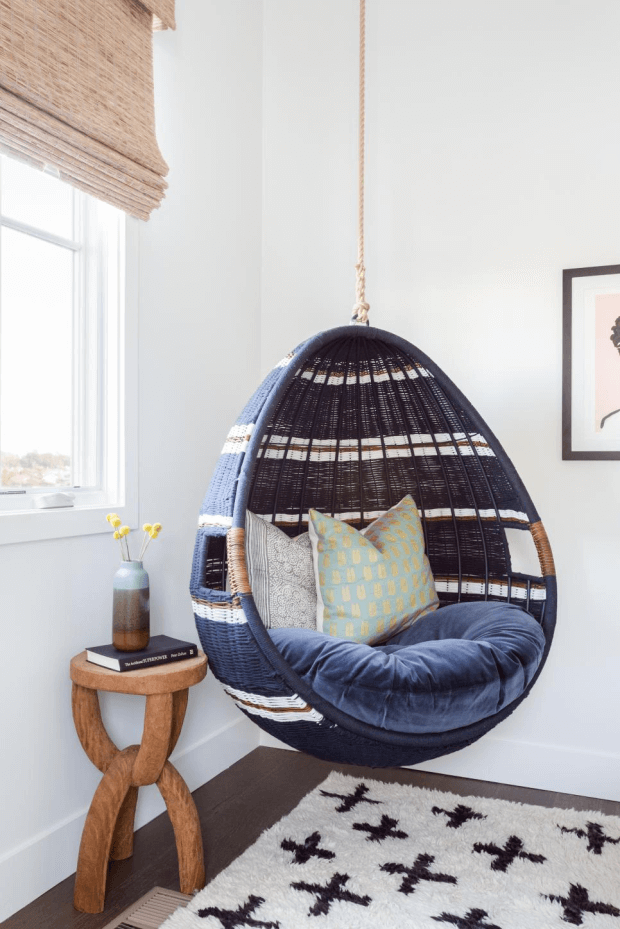 Two years of the pandemic has taught many of us working from home and to work effectively one needs a dedicated space to enhance productivity. Here's what you can do:-
If the space is a rectangular corner install a full size( according to the length of the space) rectangular table to work on over this you can also opt for loft storage units for some stationery or any added storage.
If the space is tight install a diagonal or corner table to work on for a minimal look.
Complete the look with:-
Creating an interesting background wall by adding wallpaper, wall panel, or by painting it with an interesting patterned paint to have a beautiful background for those online office meetings.
You can put a rug under the chair or even an ottoman to rest your feet.
Put some indoor plants nearby to create positive vibes around you while working.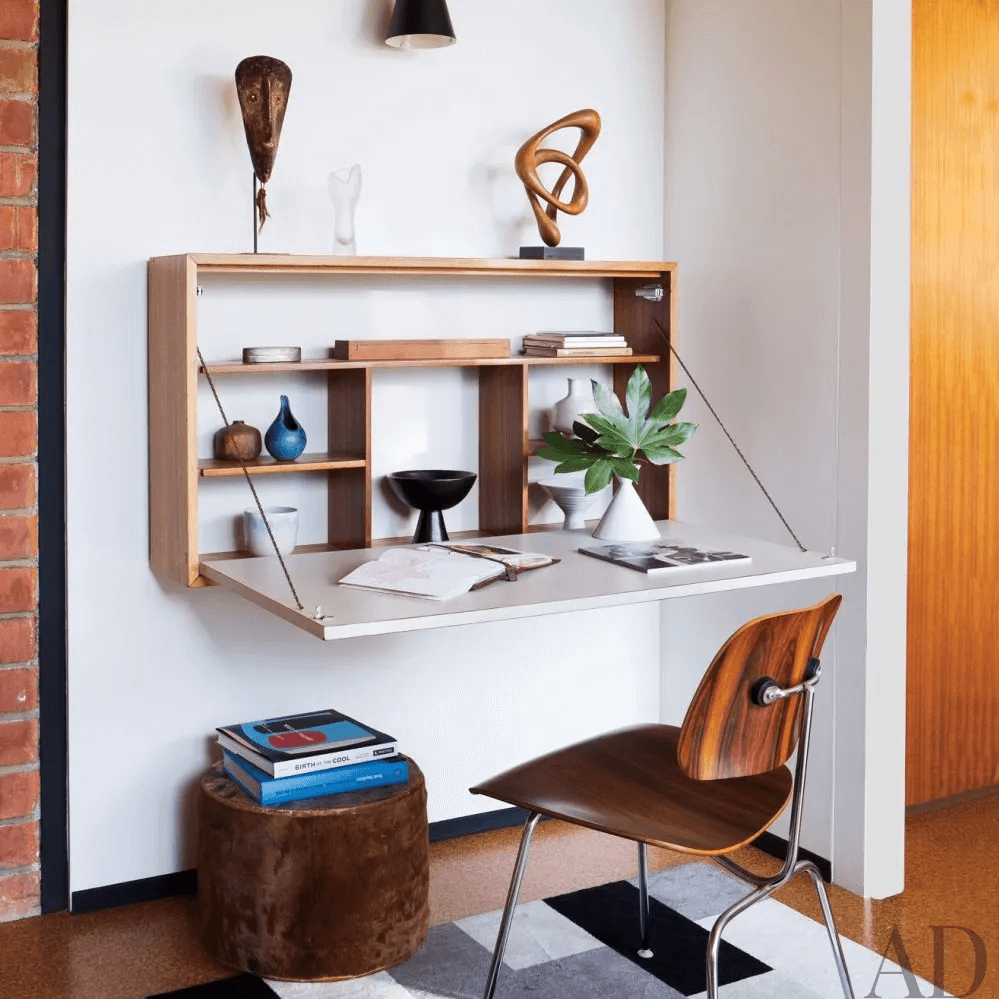 If you love sitting ideally in a corner and spending some me-time you can enhance the space this way:-
You can put a rug and over it some floor cushions and a tiny 2 feet height corner table.
If you are a book lover you can have a tall bookshelf to keep all your books or if you are a music lover you can put some musical instruments here and enjoy this area however you feel like. 
You can enhance the wall behind or adjacent to this area with your favorite artwork or some family pictures or whatever inspires you. 
You can also put some floor lamps to fairy lights to enhance the overall look for your me-time lazy corner space.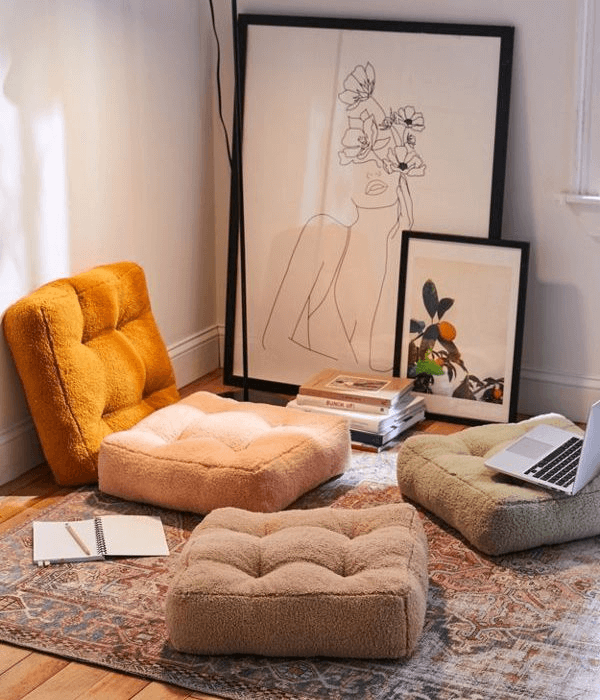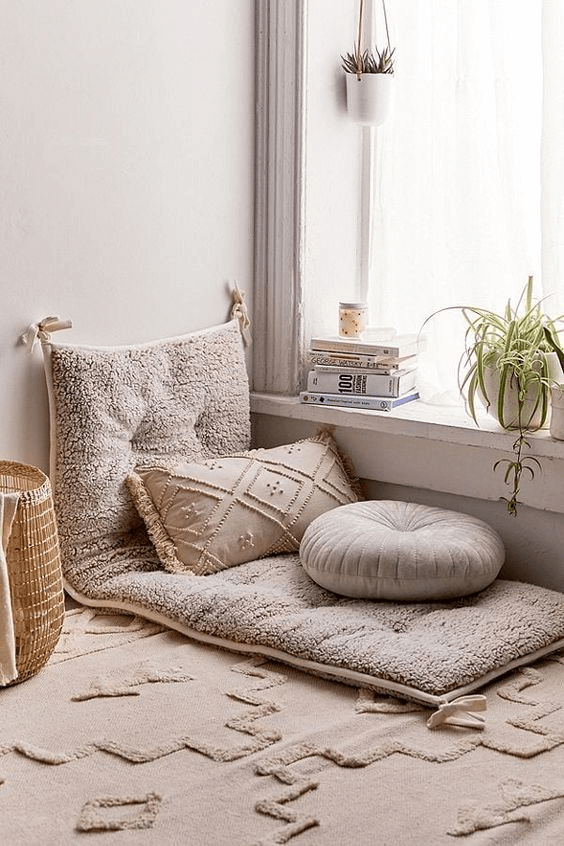 When your dead space is too packed and tight and you do not have any option from the above suggestions this will be your rescue instead of installing or creating space out of this corner use it as an accent wall or a highlight of the whole space like:-
Paint this corner in a bold color contrasting the other lighter tone of the space.
You can even use vibrant wallpaper, wall panels to enhance the space.
Put your favorite pieces of artwork or the frames close to your heart or a mirror.
You can also create high wall racks for keeping some vibrant pieces if possible you can also put a small chair to sit here.
Complete the look with a corner floor lamp or some indoor plants.