Perhaps in some wild imagination on a fine afternoon, you must have envisage how different your house might look if instead of the bright whites and beiges and yellows and greens, your walls, floors and ceilings talked of darker tones; black, greys, purples, browns and dark blues?
It is indeed true that deviating from the trusted creams and whites is a risky affair. But there's no harm in being a little unique and outlandish!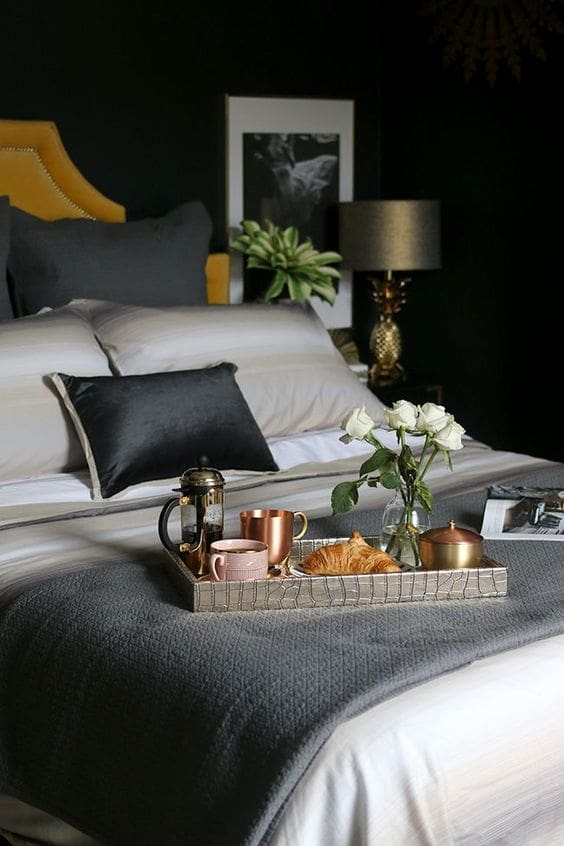 You could choose to subtly interweave the magic of black, white and grey for an interior space. The black walls go best with wooden flooring. Follow this up with furnishings in white and grey, and make sure they speak of soft and grained texture but no bold patterns.
Refrain from introducing any bright colours, except maybe a tinge of yellow or purple to go with the black. The accessories of the room should b restricted to a minimum. Whatever you choose must be intricate, artistic and vintage.
You could opt for minimalistic landscaping too – just a touch of the wild with fresh orchids by the walls table.
Complementing furniture and Lighting
Dark coloured interiors automatically bring in a touch of royalty with them. This could be further accentuated by the use of appropriate furniture and lighting. For a bedroom space, for example, make sure the bed has got an eloquent headrest, replete with fine details.
Go for side tables that are a tad bit interesting, and refrain from using boring table tops with slender legs. Perhaps if you could land one with curved legs and circular tops, or if the table came in geometric shapes, anyway swathed in rich hues of metallic browns, the setting would be no less than perfect.
For the lighting, add a signature with a beautifully ornate chandelier. For the wardrobe, stick to vintage designs and darker colours as well.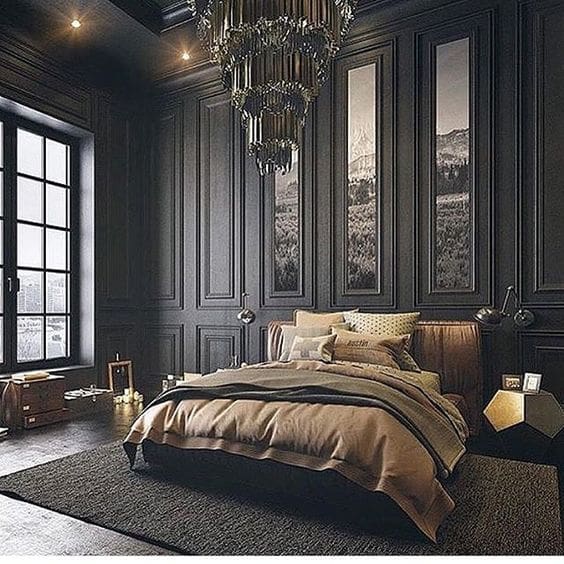 In case you wish to deviate from traditional and vintage decor, here's the solution. Impart a very modernistic look to your space with the correct hue – darker shades of earth tones in blues and greens work wonders like no other.
Do not forget to pair them with white and light browns to create the modern look you are seeking. Use pendant lights for a futuristic appeal and go for either wooden or steel furniture to seal the look. The appliances and fittings must, no doubt, be taken great care of.
A Mixture of Black and Gold
A combination of black and gold is ethereal and eternal. Choose to decorate your bedroom or bathroom having darker shades on their walls and doors, with the magical sparkle of gold.
The faucets, the mirror rims, the light holders, the door knobs, the table vase, the lamp stand – swathe any or all of these in golden hues to achieve an unbelievably regal interior design.
The hues could be anything close to black – shades of blue, brown or green work up to the same effect!
Black Is Everyone's Favorite
Black is one colour that is favoured by millions. Perhaps if i ask you what your favourite colours are, you might top the list with the colour black.
What if we suggest combining matte tones of the colour with any other rich colour you wish to create an inexplicable aura of regal vintage decor?
Paired with timeless leather furniture and mesmerizing wooden pieces of decor, such a space would speak of modernity and a peculiar traditional vibe at the same time.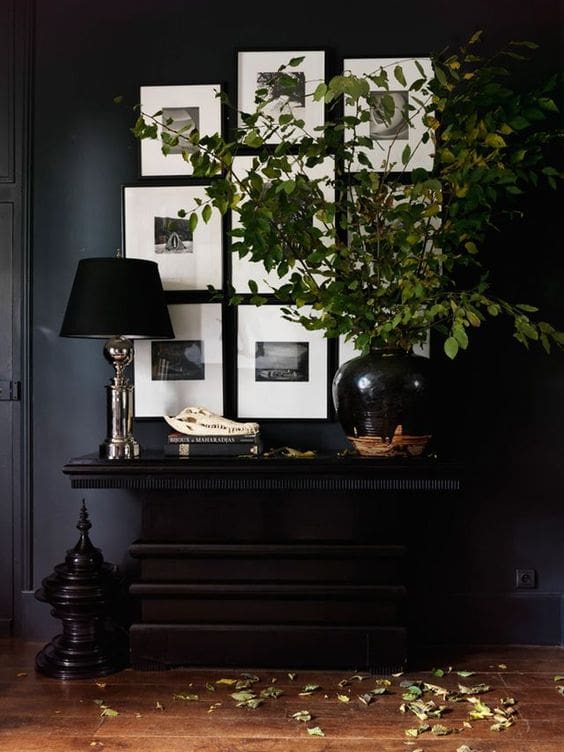 Greys are so trendy. Unlike common perception, according to which grey is the dullest of all colours, a wisely designed grey interior can actually create a highly beautiful and attractive aura.
Grey is one colour that has no limits to the number of shades and textures it could be moulded into. It lends a very soft and comfortable feel to any space – be it your bathroom or your bedroom or the study.
Grey interiors are considered up-to-the-minute and desirable by millions all over the world. It gives the resident nous of belonging and approval.
There are no particular chromes to be paired with grey as such. Grey tends to bring down the extra vibrancy of any tone associated with it. No colour is allowed to overawe in the presence of grey. A situation of harmony breeds up and a very supple ambience is naturally created.