Mid-century modern design shot up to popularity during the mid-20th century in the U.S. shortly after the Second World War. This design style was heavily influenced by the German Bauhaus School as it prioritizes functionality and minimalism.
Although it is minimalistic, one cannot ignore the retro and quirky charm it brings to a space. The mid-century modern interior style gives the impression of being luxurious. However, what if we tell you that you can have a living room straight out of Vogue, that too on a budget? Seems unbelievable, right?
Nonetheless, this type of design style is not that expensive and can be incorporated into a budget. All you need is the right materials and a lot more creativity.
Here are a few ways you can design a mid-century modern interior style on a budget.
Tips to Design a Mid Century Modern Interior House
1.Use Small Accent Pieces:
Instead of focusing on one extremely expensive item, put more emphasis on multiple small eye-catching pieces such as fabrics with geometric prints, brass objects, and texture glassware.
Make sure to not go overboard with the accent pieces and keep them to an adequate level where it doesn't look too eclectic or too plain either.
Refer to the image below to find a good balance when adding little accent pieces.
2.Modify the Already Existing Furniture:
Mid-century modern interior design includes mostly clean lines and graphic shapes. The furniture is often very simple with sleek lines and a focus on uncluttered spaces.
The tables and chairs often consist of simple pieces of materials held up by wooden or metal pin-style legs.
In case you already have furniture at your home, then instead of buying new ones, simply modify them using a salvaged piece of wood and a set of hairpin legs.
In any interior design style, color scheme plays a significant role in defining how your room will look. Min-century modern uses simple colors such as tan, beige, white, grey, and black.
To add some life to the interior pops of mustard, coral, blue, clay red, teal and other bright colors can be often seen.
These colors serve as accent elements and are often used in less space as compared to the primary colors.
When it comes to walls, you can't have anything too eccentric. It should be in simple colors so that the accent pieces look more striking and dramatic.
The light-colored walls accentuate the bold features of the room, making it appear more expensive and luxurious.
Having light-colored walls also put more emphasis on the high-quality furniture you use.
It can be difficult to manage a clutter-free house while living with a family. However, it can be managed with the use of soft textures and gentle neutrals as they create a good foundation for an inviting, comfortable, and livable feel.
A rug should be one of the initial materials selected for any interior design.
A good rug can make a living space feel warm and welcoming with very little effort.
You can choose the type of rug you want to add; whether it is large or small, minimal or colorful. You can also layer smaller rugs on top of larger area rugs.
7.Take a Minimalistic Approach:
To get the right mid-century modern style on a budget, it's always the safest option to embrace the idea of "less is more". Not all good designs have to be extravagant.
Moreover, minimalism is one of the fundamental principles of mid-century modern designs.
While you can embrace bold colors and accent pieces in a limited amount, prefer minimalism for a larger part of the room.
8.Know How to Save on Materials:
It is easy to find furniture and antique stores that have the right pieces for your mid-century modern home. However, most of them come at a high price.
In that way, you won't be able to remodel your house on a budget. Consider trying flea markets, sales, or any places where you can find materials at a low price.
Have a list of things you need so it will be easier to shop later on.
Also, you may not get what you are looking for on the first try. Keep trying and in no time, you will get the perfect mid-century modern pieces you need.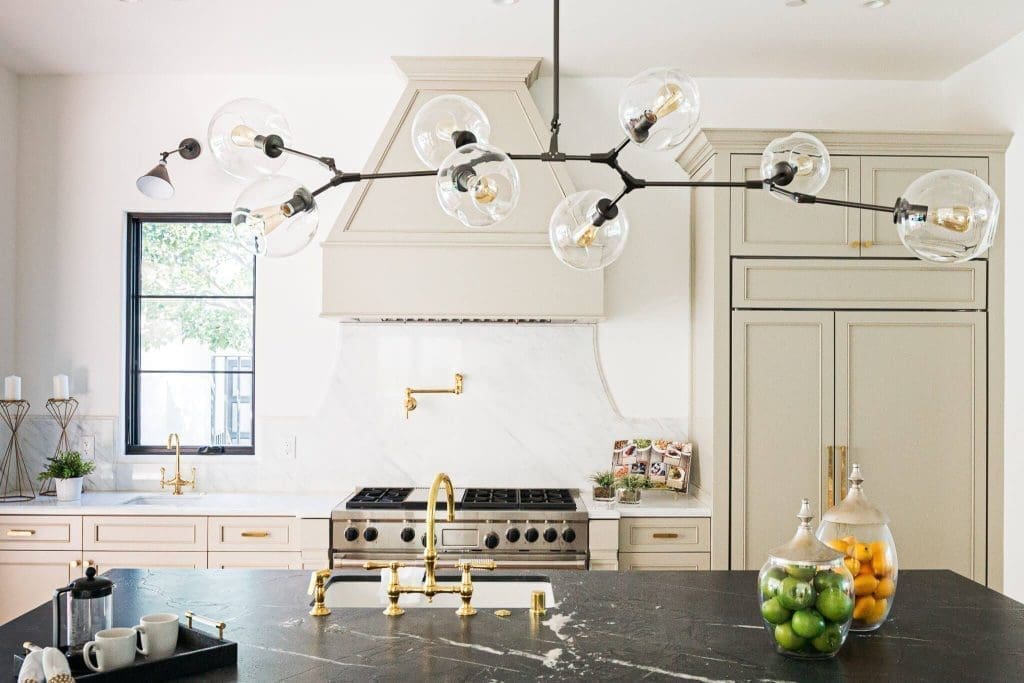 Be it natural lighting, or bold statement lighting fixtures, they all play an important in an interior space. Lighting affects the colors of the elements and thus, acts as one of the guiding principles in interior design.
The mid-century modern design depends highly on natural lighting.
It certainly pleases your budget as well to allow enough natural light in.
If you have small windows, then invest in artificial lighting to cover up for the light that comes in through the small window.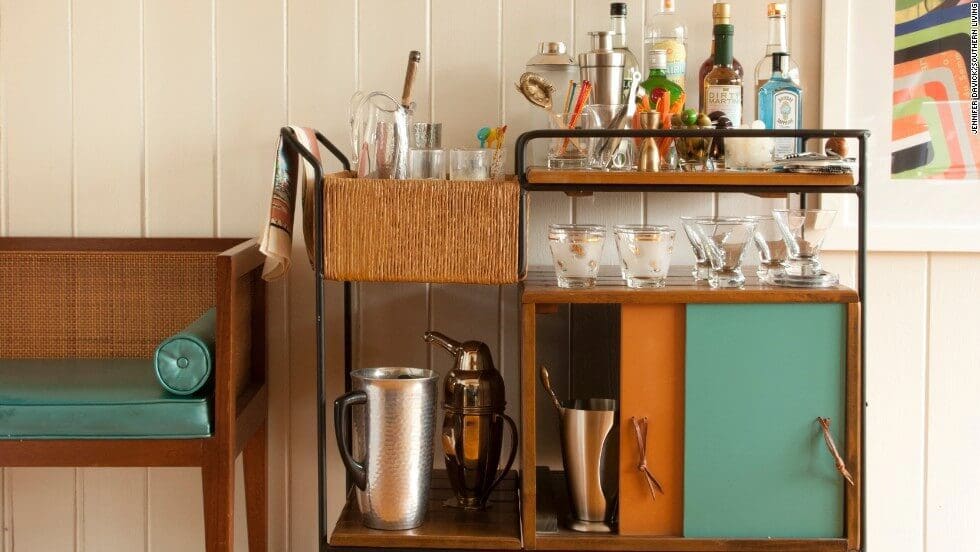 A metal or wooden bar cart is super functional on top of being a simple and cost-effective furniture piece for your mid-century modern living room.
Place your favorite wine glasses and an ice bucket on top of it to always be dinner party ready.
These stylish and quintessentially can be bought at your nearest furniture or much better custom made according to your requirements.
Getting a mid-century modern interior style for your home on a budget isn't as difficult as it seems.
With patience and persistence put in together with creativity, you'd get the perfect pieces without spending too much money.
The best part about mid-century modern style is that it's going out of trend anytime soon. So take your time, and figure out what's best for your home.
BY- TULISHA SRIVASTAVA