Every person wants their house to look spectacular. And there's a different idea of spectacular for everyone. For some, it could be a classy modern look, whereas some may want to go in for something from the Victorian Era. Every style speaks for itself. Every style speaks for you. You've got plenty choices to choose from. Here's a list of 8 broad styles to choose from:
Styles of Interior Designs
1. modern Interior Design
Modern homes emphasise on simplicity in the structure and its order and functionality. They don't follow the popular trend of colourful walls or bright and vibrant tiles. Monochromatic walls, neat architecture lines and foundation are the basis of what makes the style, Modern.
Using straightforward furniture, plain walls with sensational modern art to go with the modern architecture increases its elegance. Modern Interior Designs depends majorly on lighting. Lighting highlights the planes and helps accentuate the classy interiors.
2. Country Styled Interior Design
The country is characterised by vintage fabrics, basic furniture, soft colours and neat finishes. An old fashioned country style would be shown by using soft colours. On the other hand, if you want to go in for a more contemporary country look, vibrant colours should do the trick. 
If it's a cottage you wish to decorate, dusty shades of pink or a sunset yellow will add appeal to the look.
In a typical country look, you'd want to go in for furniture with less ornamentation, something which has a finishing of a paint. Iron and wicker furnishings or wooden ones would go very well with the scene you are trying to create. People usually go in for floral or bright striped fabrics for drapes or upholsteries.
3. Minimalistic Interior Design
Achieving a better design through simplicity is the aim of this particular style. The place should be tranquil and kempt. In a Minimalist design, it is believed that instead of filling the space, you give each item some room to breathe and give people an opportunity to appreciate the designs or objects better.
For instance, if you have a feature wall, instead of filling it with wall hangings and photographs let it be. It'll speak for itself. Suppose you have a wall in your dressing room dedicated to wooden wardrobes, instead of ornamenting it or creating designs on it, leave it.
It'll have exquisiteness to it, which is what will be appreciated by people. So, people will appreciate the wardrobe for itself, instead of the designs you created on it. In the drawing room, monochromatic walls with a few sofas or a centre table in a contrasting colour will help it stand out and give it an aesthetic appeal.
4. Scandanavian Interior Design
The two most important aspects of the Scandinavian style are the whiteness and the lighting. White is the colour which is predominantly used in this interior design. People tend to contrast this whiteness with bright colours like red, orange and blue in small quantities.
Tall ceilings and huge windows make the perfect base to base your Scandinavian design. Its simplicity is inexplicably classy. One thing to remember here is that the walls serve as a mere background for your art. They aren't the ones that should attract attention. Large mirrors with silver frames or no frames at all complement the beauty.
5. Traditional Interior Design
Traditional interior designs imply a classic European decor. The design for furniture is mostly from the 18th and the 19th century, and the historical aura is accentuated by Antiques.
This style is generally used in a way that it emphasises one aspect of the room, for example, a fire place or a work of art. Walls are conventionally painted with neutral colours for it to help glorify the ingenious furniture and the furnishings.
The fabrics used for upholstery and drapes are predominantly solid colours, but sometimes floral or patterned ones are also used. Dark woods like maple and mahogany is used because of the regal aura it emanates.
6. Bohemian Interior Design
Going as far back as the 1800s in the history, this style of interior design was used by Vega bonds and Wanderers. They are for people who have an out of the box thinking and weren't tied by rules.
In this design, you wouldn't find a single bare spot. The place will be filled with photographs, DIYs, paintings, figurines, and pillows! One could either go in for white walls with various things to fill the walls like, colourful ornamental hangings and vibrant furniture to create a beautiful contrast. 
On the other hand, painting the walls with a bright colour which suits the lighting of the particular room and giving an exuberant shade even to the ceiling, with wall hangings and different patterns; it would make the room so perfect. Small pots of plants on the window sills only accentuate the beauty.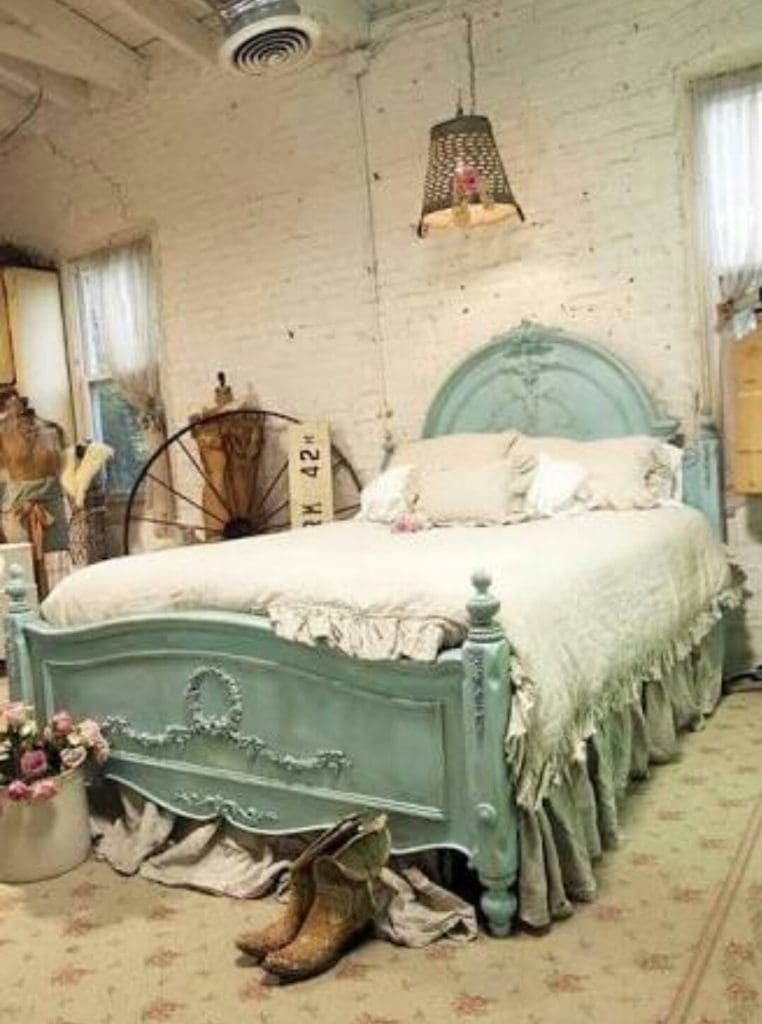 Shabby Chic is only getting more and more popular over the years. Shabby Chic style is a very flexible one. By making rather tiny adjustments, you can give it a feminine touch. This unique style is also easy on your wallet.
Tiles with colourful patterns, aged looking furniture with pastel coloured walls would complete your shabby chic kitchen. A canopy bed ruffled bedspreads and pillow covers, aged headboard, a vintage wardrobe and a subtle shade on the walls would make an ideal chic bedroom.
Some drapes, a distressed washbasin and a bathtub are all you need for your bathrooms. As far as living rooms go, distressed or aged furniture, shutters and beautifully whitewashed halls are the way to go.
8. Rustic Style Interior Design
Wood is all the rage now. Something that felt so old fashioned once is as popular in the heart of the city as it is in the woods. This style of interior design will help you connect with the past. Rustic provides you with a look which is ingenious.
Rough-hewn beams around a fireplace or a door or honed beams against glossy white walls will create the perfect rustic look. Both subtle colours, as well as bright ones, can go with your rustic interiors.