Today in the times when the home interior is much more important than its exterior, the door is not just a need for the space but it can also be a significant piece of the element in any space, as there are thousands of materials available in the market like from a simple laminate to high gloss or matte finish today, there is also a lot of choice in the structure and look of the door, as different looks remark different aesthetics and interior styles.
So, in this article, we will see different types of interior doors that can be used in interiors today, and also some modern and new inventions that everybody should know about before getting started with the interiors of the space, as different types of doors will require different mechanisms and structure and will also affect the interior budget differently. 
As the name suggests flush doors are flushed inside a flat frame, they don't have any moldings or ornamentation on them. They are the cheapest and simplest type of doors, if you are not looking for something over the top and you do not have a high-end budget just for the doors then you can opt for this. 
These are made in the plywood, or solid wood and can be finished in any material be it a laminate, veneer, or PU finish.
These are beautifully structured doors that have 2 or more panels running vertically or horizontally through the door. The panels can be recessed or raised from the surface of the door. The panels run on the main inner surface of the door while the outer surface is usually a frame.
These can also be built in various ways like:-
SOLID WOOD –
In this, the panels can be straight carved out on the wooden surface by diving the surface of doors into different panels as per the requirement of the design.
MDF DESIGN –
Here the base surface is either solid wood or plywood and the main design of the panels is carved out intricately on the MDF as MDF is easier to operate and work on.
Panel Doors-
Panel doors are the easiest way to give the structure to the door without much effort, on top of the surface the finishing can be done with laminate or veneer, or even wooden paint.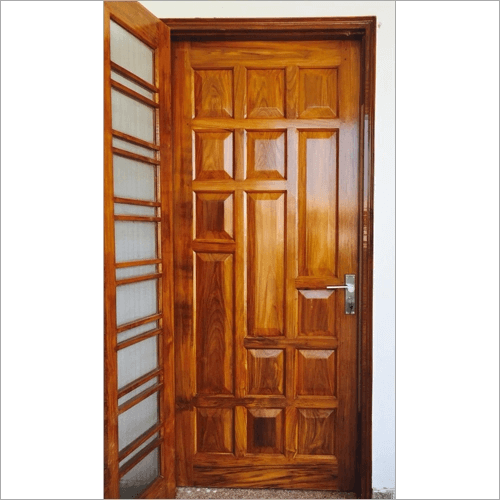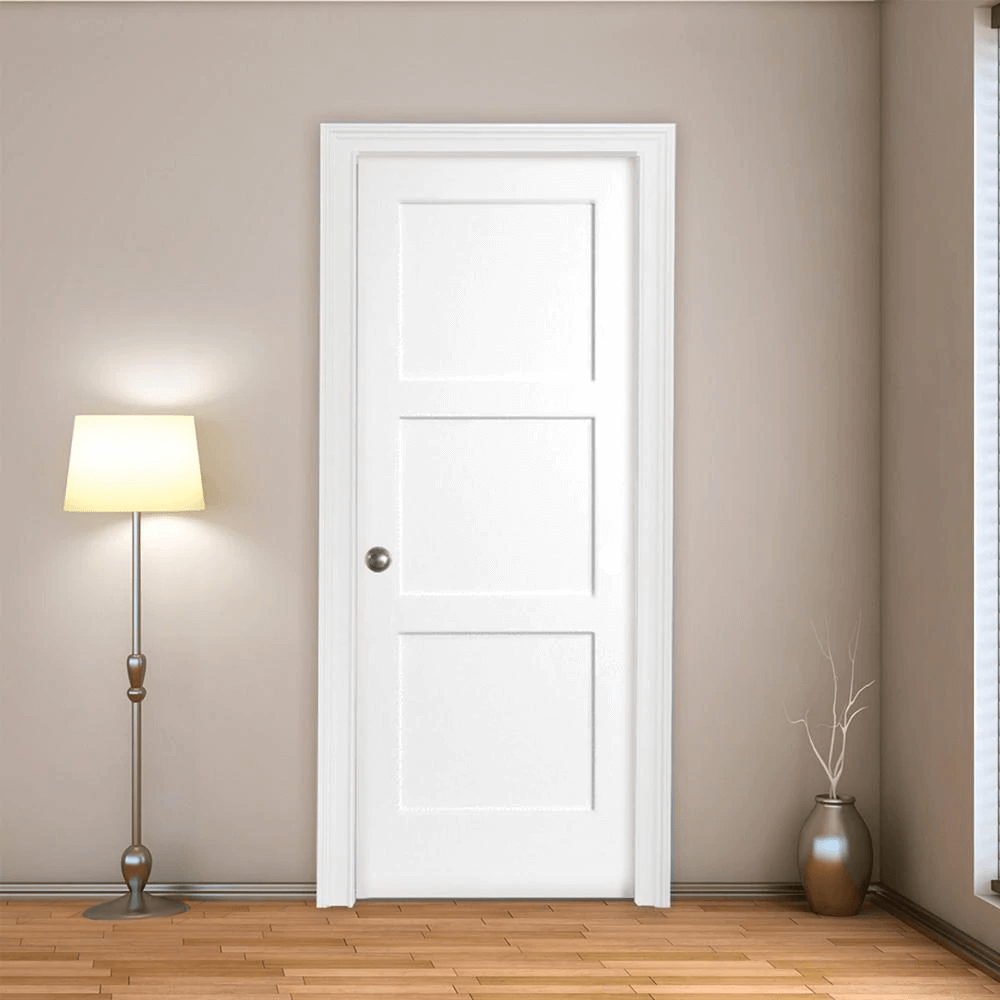 This is not your typical two-panel sliding door but a single sliding door for which you don't need to give a separate space while building a space. 
This can be installed over the wall anytime without any separate mechanism. Let us see some features of a sliding barn door:-
This runs on a rail which is installed over the wall on top and not inside the frame between two walls.
Very easy to operate as it has only one panel due to which the weight of the door is the bare minimum.
This door gives a raw industrial look to the space and can make a great statement door for the space.
It can be made in different types of finishes like a flush door, a panel door, or even a simple wooden structure.
To make the best use of this door as a statement in the space, you can paint it with pop colors like black, yellow, or red.
You have the flexibility with these doors to make use of them as a single or double door.
These are great space-saving options.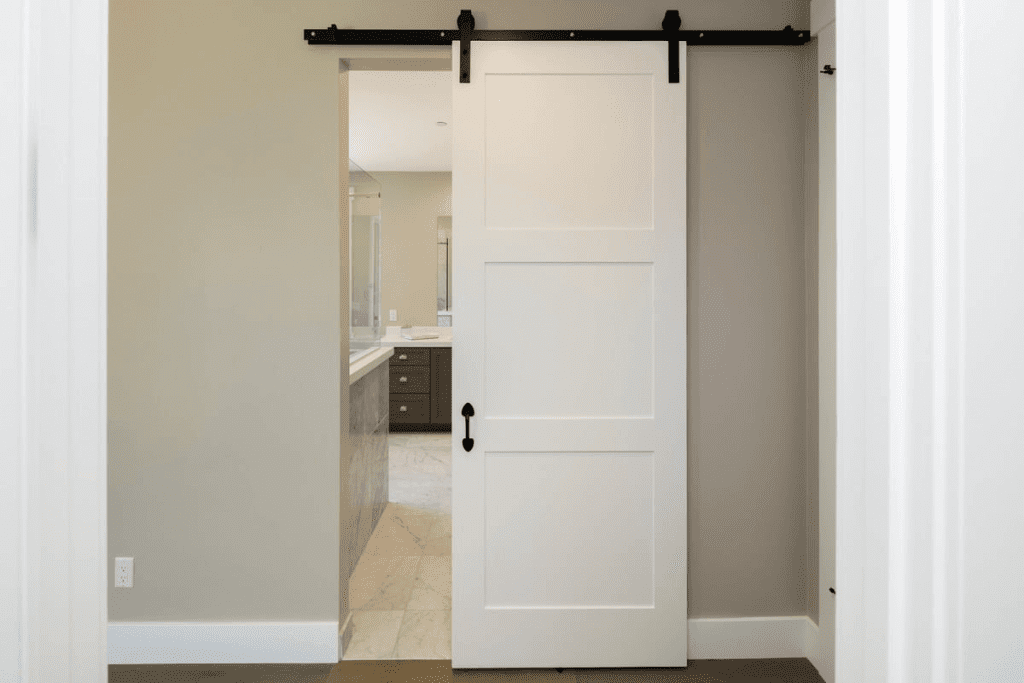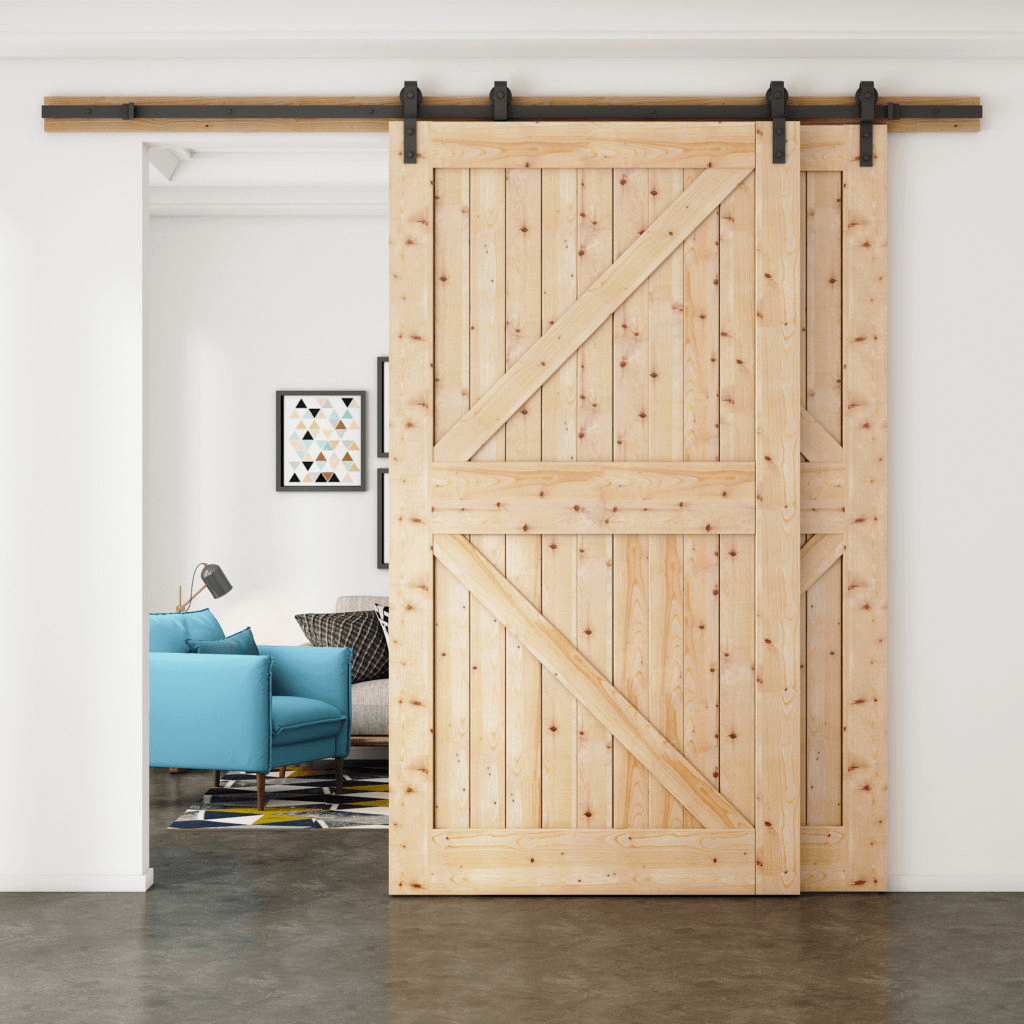 As the name suggests these doors can be used for the spaces where you want to connect two spaces indirectly, where you want to keep a check on your child by working from your home office. This door is also a great option if noise is an issue for you as glass is more sound absorbing than other materials.
Here are a few ways to use a glass-paned door:-
If you are looking to use it in a more formal or office space then the glass pane should be fixed between a metal or aluminum frame.
For a vintage and more homely space, the glass pane should be fixed in a wooden frame.
You can use different types of glass as well as each of them will give a different look to the door altogether, you can use:-
Simple transparent glass to look through the door.
Translucent or opaque glass for semi privacy
Fluted glass 
Tinted glass for maximum privacy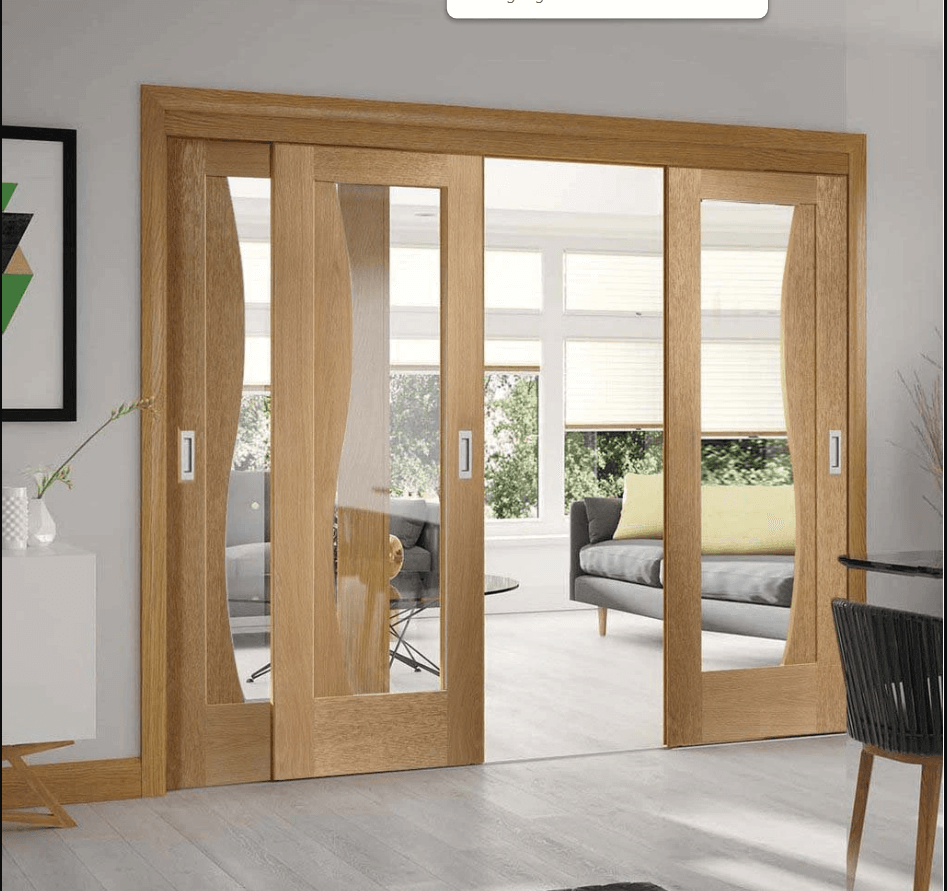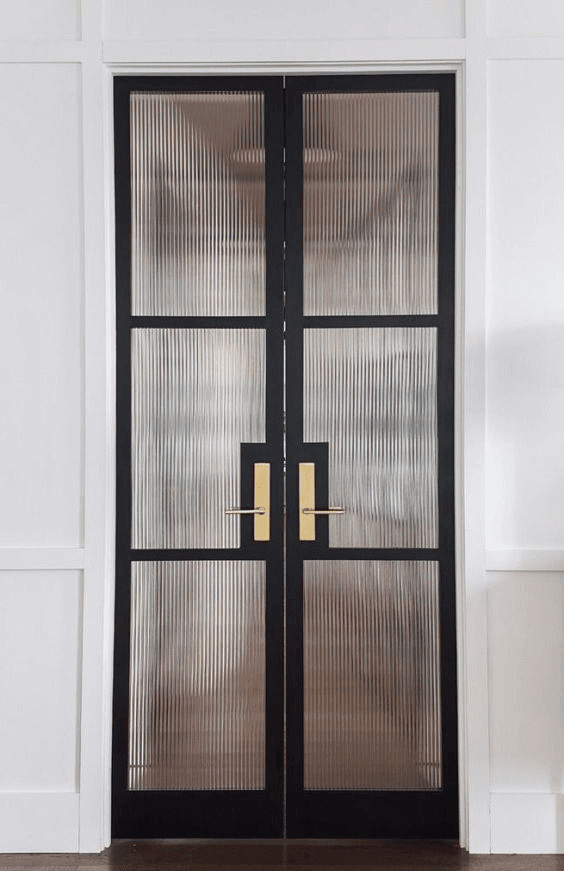 These are different looking, stylish, and smart options for a door, louvered doors have a lot of benefits but not many homeowners have awareness of it, these are usually made with a combination of solid wood and MDF,
let us see some benefits:-
These let the air and noise pass through them, which promotes passive heating and cooling which is thermally ideal for any space.
The MDF louvers on top can be painted with any color, which makes them easily blend with any space.
If you want to make the door a statement piece or a great partition option that can be easily controlled this is the door you should opt for.
If you are looking for a beachy, contemporary home interior this is the right door for you.
This can be assembled in a single, double, or flipping door.