For homeowners who are looking for a way to upgrade their floors and elevate the design of the house, natural stone is the best choice for flooring. It is aesthetically pleasing and durable. Not to mention, it adds to the resale value of the house. One of the most favored natural stones is a marble.
Compared to any other natural stone, it is the most elegant and luxurious. Marble tiles are suitable for almost all the places in the house including living rooms, bedrooms, foyers, kitchens, and outdoor areas.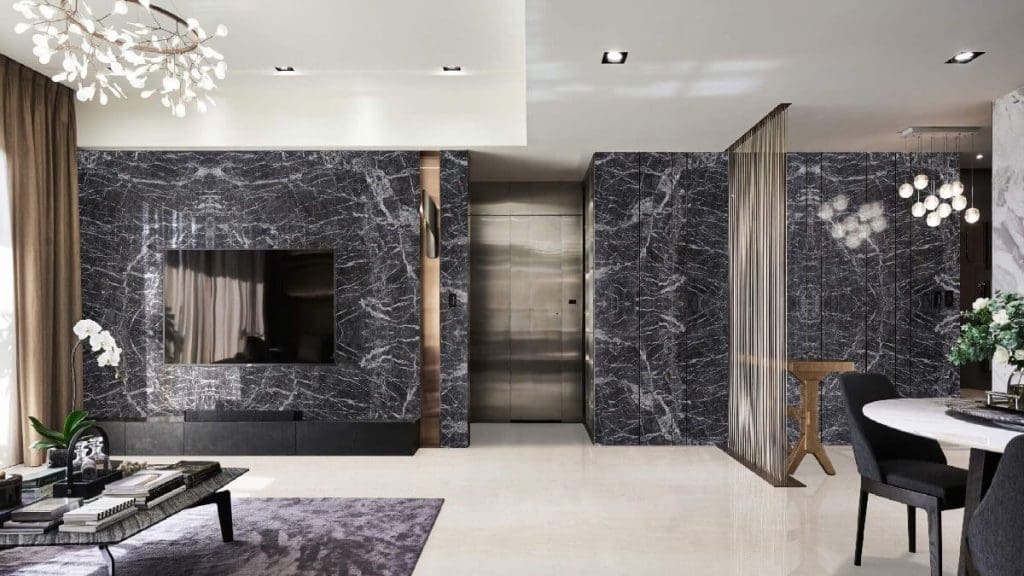 Classic and timeless, marble is one of the most popular and recognizable materials for home design. The contrasting color lines running throughout the surface of its tiles are referred as veining. Veining can either be heavy and pronounced or delicate and barely noticeable.
Marble is a premium architectural element, not just in flooring, but it has other uses as well. It is the finest example of luxurious material. There are more than hundreds of different types of marbles around the globe. Every one of them has its own color, patterns, and charm.
Here, we will discuss the different types of marbles commonly used in Indian houses.
Types of marbles used in Indian Houses
White marble is the most commonly used marble in India. Its popularity is based highly on the fact that gives the illusion of a bigger space than it really is. What makes white marble truly enthralling is the contrast between the white and the dark vein-like patterns that embellish the marble.
Its price range is usually around 120 to 500 rupees per square foot. Some of the popular white marbles are White Sangemarmar, Albeta White, Makrana pure white, Carrara White, Indian Statuario, Morwad white, and so on.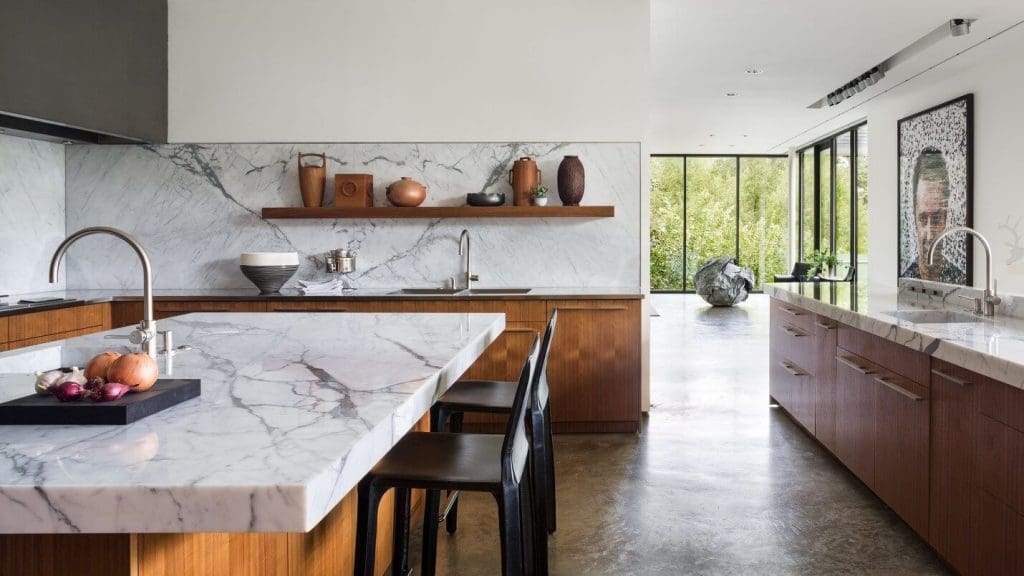 Brown marble adds an earthy touch due to its rustic hue in any space it is installed in.
It is considered one of the most versatile varieties of marble due to its delicate veins. Whether it is used on floors, walls, or countertops, any type of brown marble is easily able to elevate the look of a room.
It can cost from 25 to 300 rupees per square foot. Rainforest brown marble, ambaji brown marble, fantasy brown marble, aggaraiya brown lehariya marble, etc., are some of the varieties of brown marble in India.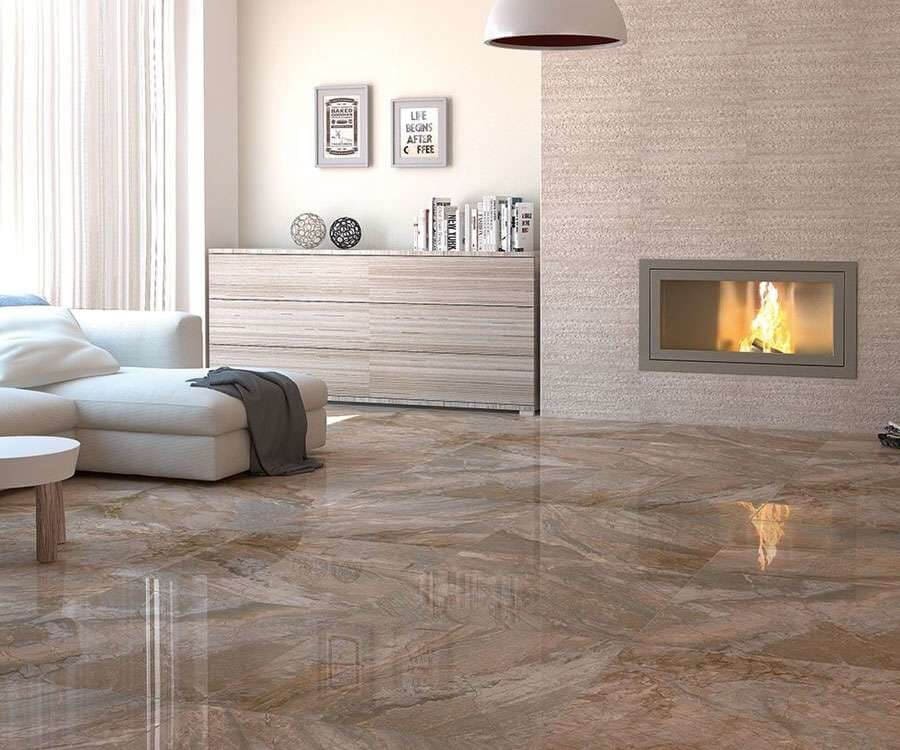 ige marble is a type of marble stone that displays colors ranging from light beige to dark brown. They are often used for floors, walls, countertops, and another architectural purposes to elevate the aesthetic appeal of any building.
Beige marble is a favorable choice among people because of its easy-to-clean surface with natural variations in coloration.
Its price range usually varies from 90 to 350 rupees per square foot. Moscato beige, boticcino, travertines, etc., are some of the most popular beige marble in India.
Pink marble gives off a delicate, pure, and pleasant look that emanates peace and tranquility around the space.
It is a perfect choice for anyone who needs a splash of color in their space. However, pink marble can sometimes bring in too much color in a space, so it should be used selectively.
The price range of pink marble varies from 30 to around 400 rupees per square foot. Udaipur pink marble, classic pink marble, Banswara Pin marble, etc., are some of the popular varieties of pink marble in India.
Other than that, you can also find rose levante, rosa zarci, rosa portugues, pink spider marble, and so on.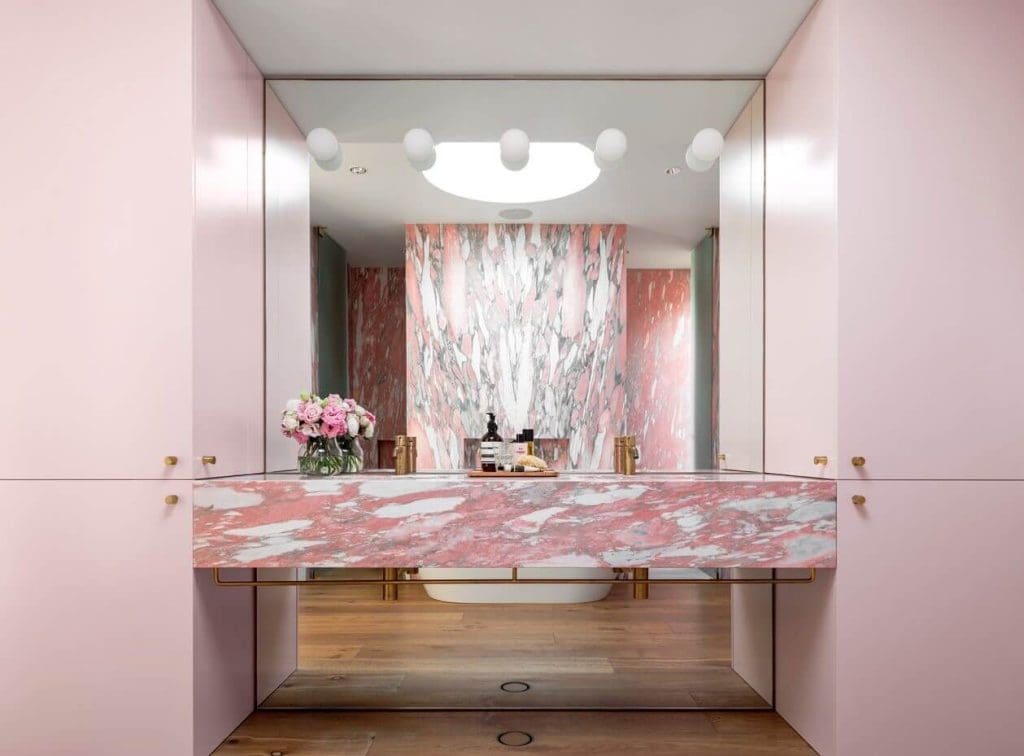 Yellow may not be the first color that comes to your mind when you think about installing marble in your house.
Despite its bright and unique appearance, it is the least used type of marble. However, if it is used in a space, it can draw a lot of attention in a captivating way, especially when it is combined with other materials complimenting its hue.
The starting price of yellow marble is 55 rupees per square foot.
It can normally go up to 100 to 150 rupees per square foot. Gold marble, antique rainforest marble, goldio marble, Jaisalmer yellow marble, etc., are some of the popular varieties of yellow marble.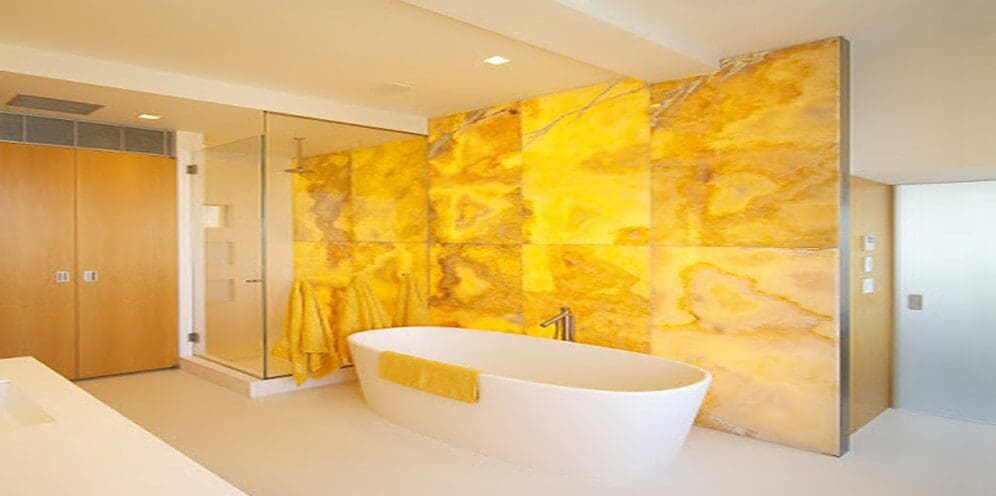 It is the hardest marble type and is widely used for all sorts of residential as well as commercial projects. It is one of the trendiest interior decorations with its classic cool effects and refinement. On top of that, its exotic and serene look brings about hints of nature, creating a calming ambiance.
It can cost from 50 to 300 rupees per square foot. Udaipur green marble, spider green marble, rainforest green, marble, emerald dark green, etc., are some of the popular types of green marble. Other than that, you can also find, verde Indio, Verde oasis, galaxy jade, and so on.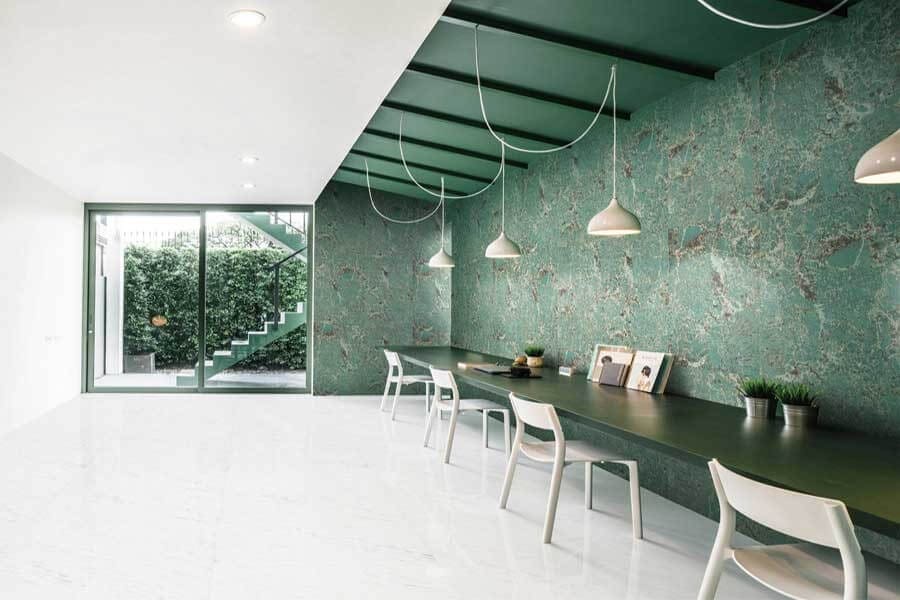 Black marble has the same type of application as any other marble out there. However, not all marble can add a touch of elegance and exclusivity to the environment, in the same way, a black marble can. It can create a statement in a design, making it a popular choice for luxury projects.
But it is generally implemented in wide spaces since it can be overwhelming in a small room.
The starting price of black marble is 60 rupees per square foot. Some of the high-quality black marble can cost more than 200 rupees per square foot.
Grey Carrara marble, Indian black Marquina marble, nadi black marble, etc., are some of the popular black marble types in India.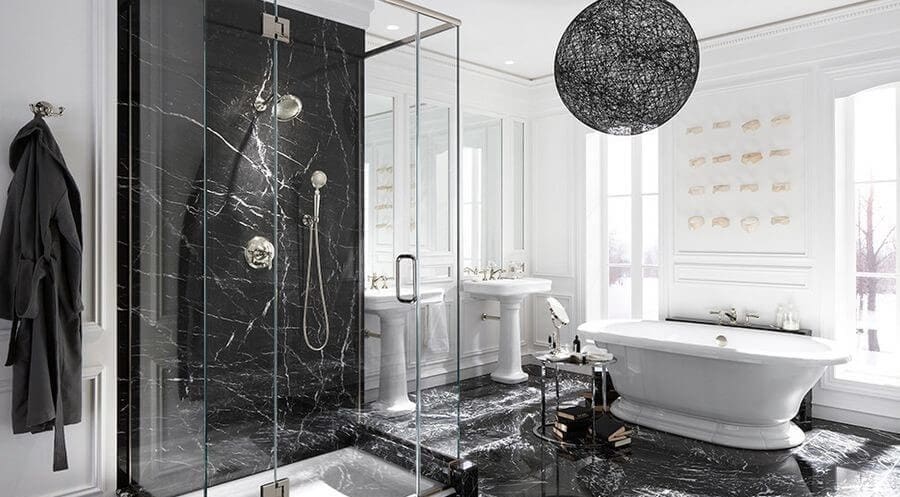 Due to its sophistication that provides elegance, stillness, and a timeless aspect to any space, grey marble is a popular choice among people.
Given its high caliber style, grey marble is most suited for design styles such as Nordic, Industrial, and Rustic. Combining it with beige, brown, or wooden tones creates warm and comfortable environments.
Its starting price is 30 rupees per square foot.
However, it can go up as high as 400 rupees per square foot. Silver shadow marble, grey Emperador marble, nordic grey marble, etc., are the most popular varieties of grey marble in India.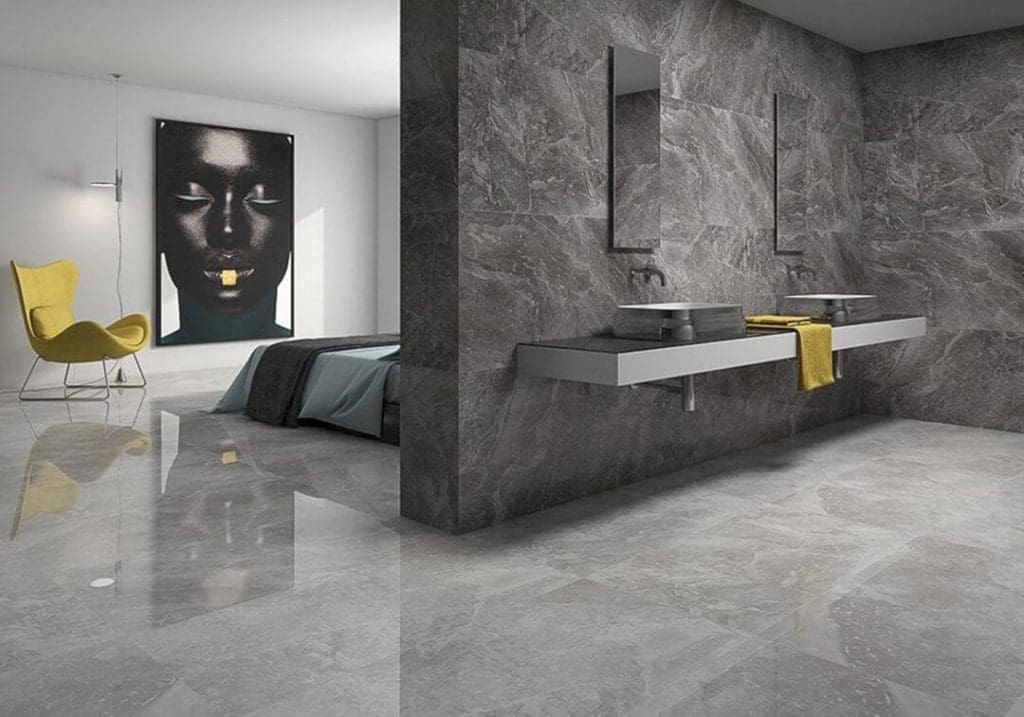 Marble is a stylish choice of material for any project due to its versatility and durability. The fact that it is a natural stone makes it more valuable and a better choice among the composite alternative. There is no limit to the kinds of marble you can choose from for your home.
Although it may seem expensive, its price range varies vastly, especially when compared to other natural stones. The only downside is that can be easily damaged due to -based products such as citrus fruits, coffee, etc.