Apart from the need for a stunning exterior look, builders now look for strength, durability, energy efficiency, insulation capability, ease of installation and maintenance and so on while looking for exterior façade designs.
New experiments on exterior façade techniques have emerged. Listed below are a few of the most successful sustainable exterior façade techniques.
Sustainable Exterior Facades that Can be used in House Construction
Another fool proof method to enhance your home façade is with a green wall. With proper maintenance, it is a fresh and beautiful solution to sustainable exterior décor.
Green walls, also known as vertical gardens, are highly energy efficient which ultimately leads to the decrease in carbon emissions. They absorb and filter rainwater, reduce pollution and act as carbon sinks.
With sustainability being the need of the hour, a green wall is an excellent contribution without compromising the design of the exterior façade.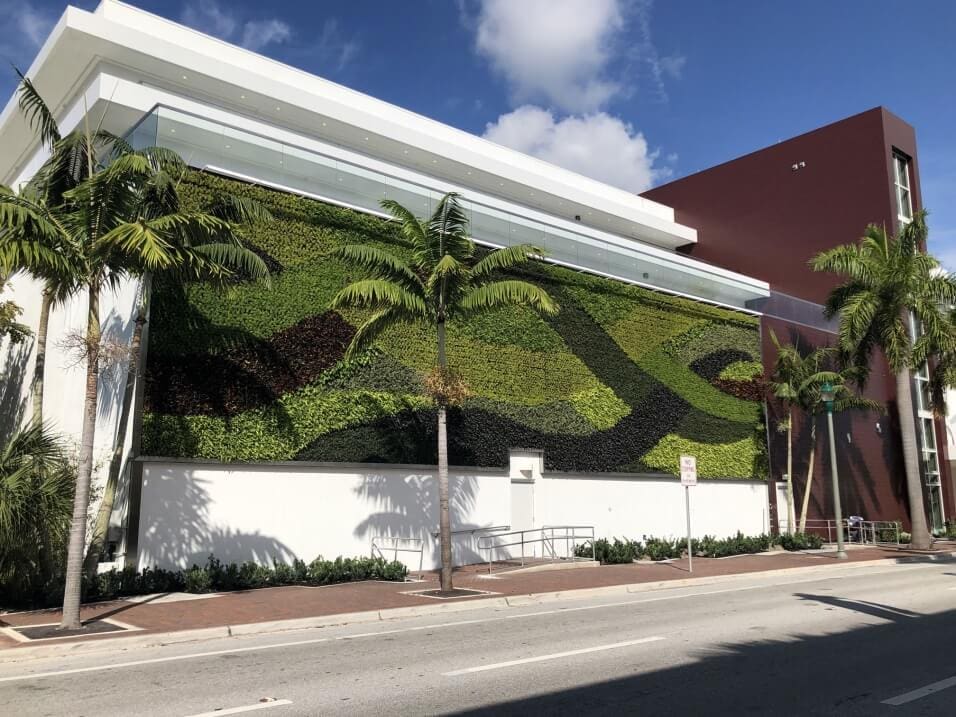 Apart from an aesthetic point of view, an exposed brick wall has impeccable structural benefits. Brick's thermal efficiency and sustainability is an important reason for why it is so extensively used in construction. Along with its structural benefits and ease of construction, one can also reduce the material used for construction, hence supporting the idea of minimalism.
With exposed brick wall, we are limiting the use of plaster to just the interior facades. This will not only reduce the burden on the environment of additional material manufacture, but it also saves construction cost and time.
Not only does it have a rustic charm, It also adds texture to an otherwise uninteresting space hence acting as the primary focal point for exterior design.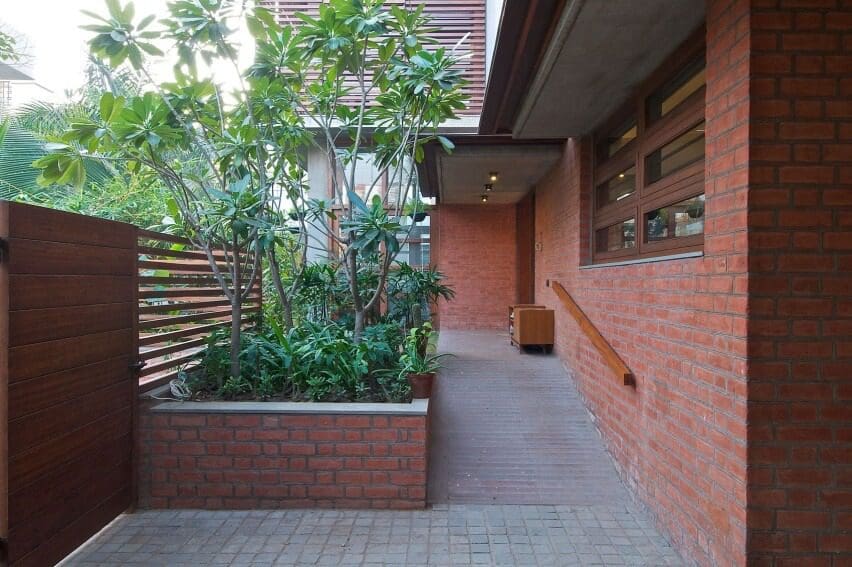 Stucco is essentially a material made of aggregates, binder and water. It is a low-cost decorative coating for walls.
Modern stucco is applied over foam insulation, creating a weather-proof seal that can dramatically reduce your indoor energy use. Unlike the traditional plaster stucco, modern stucco compound incorporates acrylic to provide a small amount of flex, which earns eco-points for increased durability. It can be textured or tinted based on preference, and also provides the house a tight seal to protect against undesirable weather. Since the paint is mixed into the compound itself, the building never needs repainting, thus saving on raw materials.
A textured stucco wall can stand out in the means of exterior design and is often preferred in minimalist architecture for its simple but rich look.
4. Composite Wood Plastic Cladding
Composite cladding plays as a great alternative to timber cladding. It is essentially made from a combination of recycled wood and plastic.
Composite cladding is known to combine the traditional appearance of wood with the durability of an engineered composite.
Wood plastic composites are designed to last for decades, whilst wood degrades much quicker needing replacement and more use of resources. Composite cladding also do not require chemical sealers for protection.
5. Aluminium Composite Panels (ACP)
The Aluminium Composite Panels (ACP sheets) comprises of recycled materials such as aluminium, polymer and a few minerals. ACP sheets a highly sustainable as they are 100% recycled and retains all of its qualities throughout the process of its production and design.
ACP sheets help provide insulation, thus reducing the use of active systems. They also reflect very less heat into the environment. They are very easy to maintain and are climate responsive making it durable.
They are highly versatile as these sheets can be etched with designs and patterns that resemble marble brick or stone cladding, hence making them cost effective and very sustainable.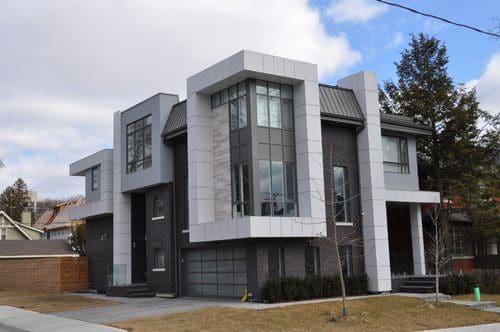 With the construction of a modern residence requiring modern solutions to sustainability, the above mentioned exterior façade ideas not only makes your home sustainable, but also adds character to the building making it stand out.
The core functional idea of façades is to work with nature rather than to try and resist its influences. In other words, exterior façade is the first step to harmonize the building with its surroundings.
Not only does modern architecture today take into consideration technical aspects when designing a façade, but it also prioritizes the design aspects, ultimately giving it a superior aesthetic appeal. The uniqueness in design and the subsequent energy efficiency is what helps make a statement.