Margins around the house in a residential property is a pre-requisite of zoning the land. With many rules and regulations, people sometimes have the misconception that setbacks are a wastage of space; real estate is money, after all. But there are unique ways of using the extent which beautifies and utilizes these margins better.
 Setbacks ensure the safety and security of houses. They offer ease in moving around the house for fire tenders. One cannot build any permanent structure in the setback area, anything that hinders access. They also ensure privacy and noise protection, acting as a barrier between two buildings or lots. Setbacks are open spaces and should stay the same, adhering to building bye-laws.
Different ways in which setbacks or Margin areas can be used in Houses
1. Garden, Lawns and Trees
These small parcels can be used for gardening, growing flowers to vegetables, or just an expanse of lush green lawn. Trees can provide shading and natural cooling. Therefore, planned landscaping can reduce the overall energy costs of the abode. It also makes the lot much more appealing, hence, indirectly adding to the property value. Trees are a great asset to home in hilly areas. They act as natural retaining walls to prevent soil erosion. Gardens help to reduce our carbon footprint. Planting native species of shrubs and trees also assist in sustainable designing.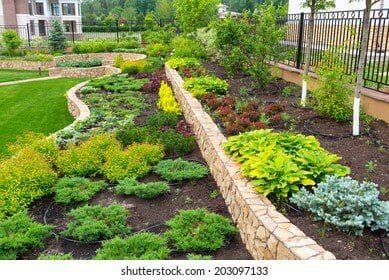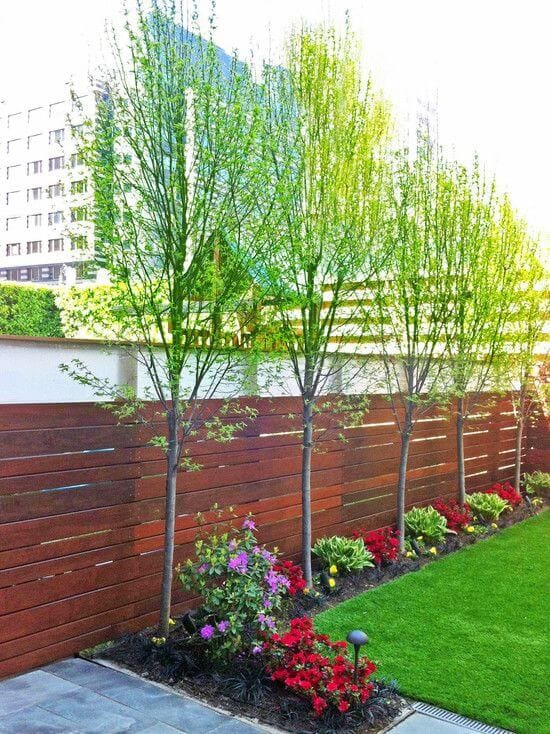 One can add stone walkways having various smoothened stones. These walkways are designed for therapeutic sessions and create a calm atmosphere of their own. There are other types of walkways, which aid access all around the house and which direct straight to the front door.
Visitors tend to stick to the path rather than navigating off. This way you can indirectly control the ingress of people in your home. Walkways can be made of sustainable materials.
3. Gazeebos and Outdoor Furniture
Outdoors are great for having a Sunday brunch or a party. Gazebos are a classy addition to a home, creating peace and solitude in the open. They can be constructed on top of decks, made of wood or stone. One can arrange comfortable furniture, sturdy and easy to maintain.
Patios, a symbiosis between walkways and furniture, can help you enjoy the outdoors without the heat. They increase the extent of your living area, hence increase the property value owing to versatility.
Aesthetic, recreational spaces are always welcome at homes. Patios and gazebos can be designed in various styles and sizes, therefore being exceptionally adaptable to their surroundings.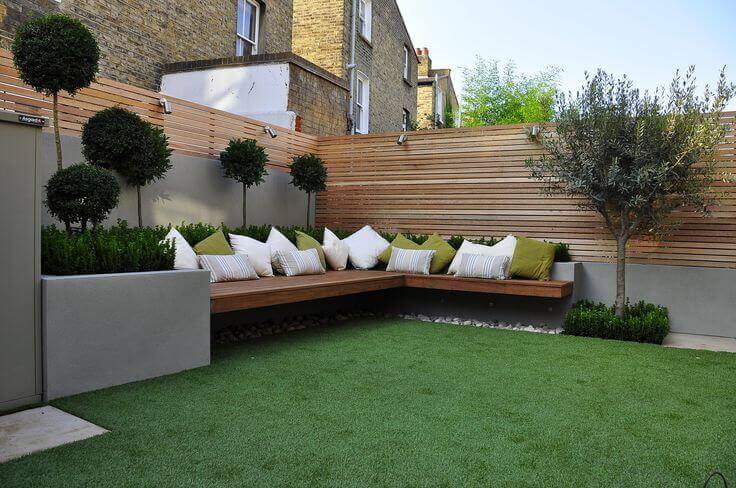 One can plan the land parcel, where setbacks could be utilized for parking, therefore saving space in the principal area. Even if you don't have an indoor garage, a semi-open parking space works well too. Not only does it protect the automobile, but it also protects you from environmental elements like harsh heat and rain along with economic problems like theft, etc.
5. Include a Security/Maintenance Cabin
Residents can build a semi-permanent security cabin with a small maintenance room in the margins. It should be a temporary structure that can be taken down in the case of calamities. The benefits of hiring security and having a storage room for maintenance equipment is immense.
6. Adding a Small Play area for Kids
A play area would be a great addition for families, to make them explore the outdoors more often, in a secure way. Sports activities like a basketball hoop or a mini-golf course could be planned. A swing is a great addition to a lawn, used by every age-group. Pools cannot be constructed in the setback area.
7. Fences and Compound walls
Compound walls and fences demarcate the property line of the owner on all sides for safety and security.
8. Services and Utilities
If the residence is on a larger scale, a suction tank pump room can be constructed on the setback area of a maximum of two sq m. Other utility structures include an electrical room/substation or garbage chamber. Telephone distribution equipment can also be constructed on margins.
9. Pools and shallow water bodies
Water features can be added alongside patios and green compound wall
One can build pools or shallow water bodies as landscape features, although we advise against it due to safety reasons. You can utilize minimal area from the setback for constructing a swimming pool with a filtration plant. However, these can be constructed only on the side or rear margins with at least 1m of clear width available for access.
It is always advisable to hire a professional to help you understand the importance of setbacks and discuss the qualified uses.