Color is a form of non verbal communication be it our clothes or our spaces. Choosing a right paint color is an important part of any interior design process. The right paint color reflects the overall vibe of the interiors.
It is also a psychological one that can radically affect the mood and emotion. Colors create feelings and moods and due to this feature designers and homeowners need to choose the right color to balance the atmosphere of the space. 
 But choosing the right paint color can be a process full of dilemma as different persons have different    opinions so  let us see how can be choose the best color for our space and what are some rights and wrongs which means what are common mistakes that we do in this process.
Before going to these tips you should make your you are introduced with the interior color theory which will even let you know about the colors which would normally won't be available at the local shop so that you can customize them according to your needs.
Steps to Finalize the Right Colour for your House
1. Understand the Purpose of the Space
Needless to emphasize on the point that every corner holds a different story and has its own purpose so the very first question you need to ask yourself is what the purpose of the space is? What mood it needs to reflect? Colors reflect the feelings of the space so you need to decide accordingly.
For a bedroom for e.g., you would definitely want a feeling of relaxation in your bedroom so for this you need to choose colors that evoke calmness and peace like earth tones or soft blues, if the space is for kids where they need to spend most of their time playing then choose color that evoke happiness, creativity like yellow and its shades or orange or even you can mix them with blue.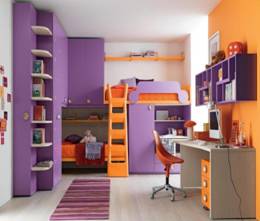 You cannot directly go to the local vendor shop and pick a random color without understanding the color scheme already that the space holds. Well of course you can do that but that won't give you an ideal space, everything needs to be harmonized with each other otherwise the place can turn into a disaster.
You need to first look at the color scheme of your other walls, furniture, artifacts, show cases and other things in the space because you can't change furniture but you can always change the paint color.
For e.g. you have dark colored furniture at your home at you choose even darker shades for walls then everything will look unbalanced as nothing will pop out neither the walls nor the furniture.
3. Experimenting with Different Shades
You should always use different color combinations then decide the best color for the wall. For the best results you can use the color scheme combinations like Analogous scheme which means colors that sits one after the other on the color wheel or you can use monochromatic color scheme that uses tints , tones and hues within the same color family.
Like you have a dark blue colored couch in front of your wall then you can paint the wall of light blue or grey color or even sea green or pastel blue. Always try a few colors shades then choose the best you can also use ASIAN PAINT'S app to check the colors suiting your wall just by sitting at your home and then you can go to the vendor and see those colors in person.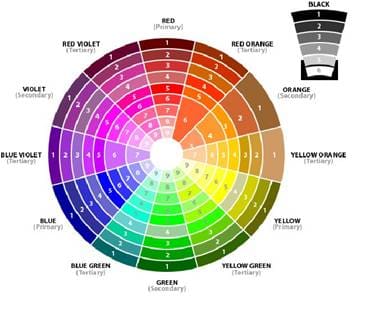 This simply means light and dark colors and where to use what for understanding cool and warm tones you can always refer the color wheel . Darker colors like red, orange, yellow are warm colors these colors tend to stand out and dominate the space.
These colors make large rooms feel warmer. So if you have a large space or a long wall you can may be paint the accent wall of darker color to make the space feel warmer and keep the rest of lighter shades.
But it also depends on whether home in places like India cannot hold darker colors more due to the hot climate but the West can do so. But using warmer colors in a hotel or a café would still look good but generally in home you should avoid them.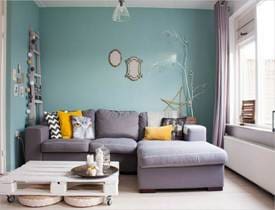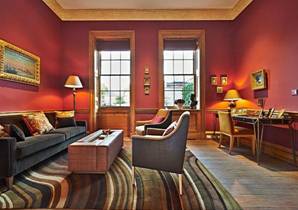 Then come the lighter colors or cool colors you can use these anywhere no matter what the space looks like, these tend to bring calmness in the space and these helps the small spaces look more spacious.
Then come the neutral colors like beige , brown gray and white these colors enhance the whole space , it make your furniture artifacts and other stuff in the space pop out . These colors are generally used to create a minimalistic space.
We all know there is no color without light to see color we need light so you need to understand that a color changes or looks different in different light source for e.g a color might look lighter to you in the sunlight but when in the evening you will switch on the artificial lights it may look darker, so when you choose a color paint a part of it as a trial and see it in different lighting conditions.
If you have a good source of sunlight at your home like large windows then use can use warmer colors with confidence on the other hand if you have a space with less natural light source that means dark paint will look darker paint will make the room look darker and lighter paint the lighter so in this case you must use lighter colors so that in the night too your space doesn't look warm.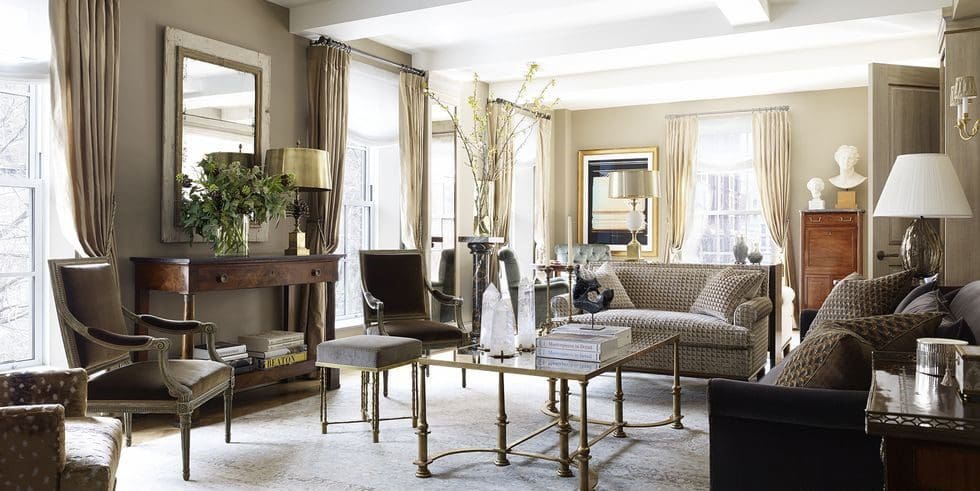 One more important thing which should be kept in mind while coloring is always prime the walls first then use any color on it to get the best finish of those colors.
You should always keep in mind that the color or paint can always be changed so you do not need to panic if by mistakenly you have put a color which now doesn't look appropriate to you can always change it anytime you want.
So these were all the important tips that you can consider while painting your home or office the next time.