We have come a long way in terms of design over the years.
Before, kitchens in homes were given the least priority in terms of sizes. The result was such that you'd have a very small kitchen despite the rest of the house is warm and welcoming.
However, now more emphasis is being put on kitchens as well.
With the ever-changing needs of homeowners and shrinking sizes of plots, the layout and structure of homes have drastically changed.
Now, instead of being an isolated space that existed solely for functional purposes, the kitchen has come to occupy the central place in the house.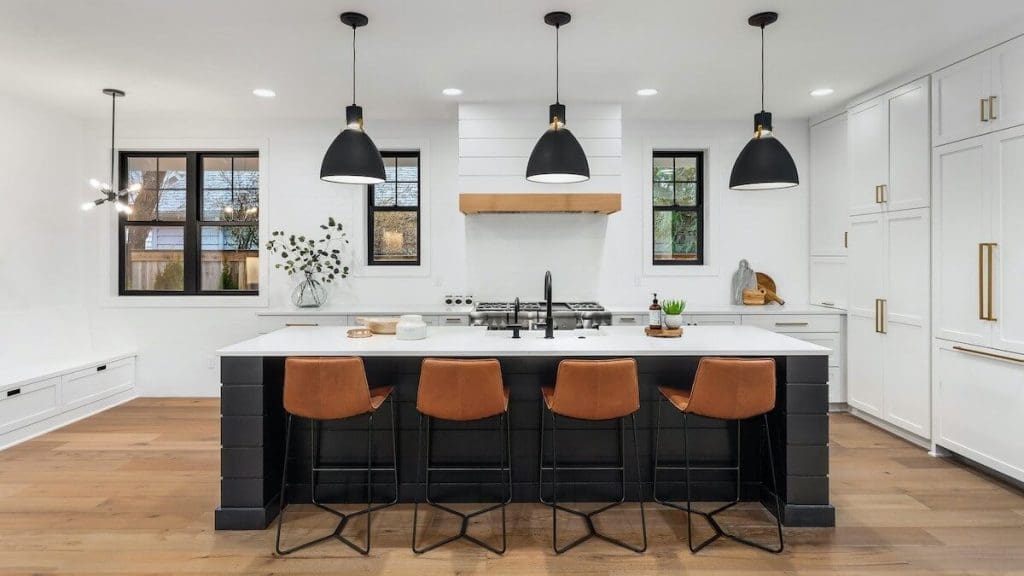 The open floor layout allows your house to look much bigger because of the connecting common spaces.
This works well for some families, but those who like a bit of privacy might be confused between an open or closed kitchen. In such cases, the best option is to think of a way that accommodates both requirements perfectly.
By seamlessly transitioning between open and closed kitchens, you get the best of both worlds.
Moreover, it is much cheaper to think of a partial way to close off an open kitchen. Here, we will discuss ways by which you can seamlessly separate the living room from the kitchen space.
Partition ideas to close off a open kitchen
Whether it is a sliding glass wall, a glass frame, or a fixed glass wall, you can find a perfect way to close off your open kitchen.
Glass will provide a barrier without compromising the natural light that is shared across the same space. Moreover, even if the space is divided, because the partition is transparent, it won't look smaller.
In a small home with an open floor layout, one of the best ways to segregate the living and kitchen spaces is to build an island counter in between.
It has the additional benefit of having a bar counter attached to the living area when you entertain guests.
If you're one of those people who don't want to completely close off the spaces, then a partial wall would suit your interests better than anything.
Instead of emptying your wallets by building a wall and a door, a partition will give the feeling of openness without compromising the privacy in each space.
At the same time, you won't have to sacrifice the natural light in any space.
Sometimes, simplicity is the key. Installing a curtain to separate spaces may be the oldest idea in the book, but it still works if incorporated correctly.
Instead of installing bulky curtains at a lower height, opt for ceiling-to-floor sheer curtains that allow light to filter through.
On top of allowing light to pass through, it can give a luxurious look to the entire space.
Whether it is metal or wooden laser-cut jali with any patterns is yet another way to close a kitchen from direct view.
It doesn't completely cut out the natural light in any space. Moreover, the elevated aesthetics is an added benefit.
An operable partition can separate the two areas without the risk of making either space dark.
In a house with an open layout where natural light is in abundance in both the living area and the kitchen, the wood brings a touch of warmth to the light-colored in both spaces.
Even when you don't want to make new installations, simply rearranging the furniture pieces you already have can be a short-term solution. Place your furniture in the common spaces in such a way that they don't face each other and ensure that there is a visual barrier between them.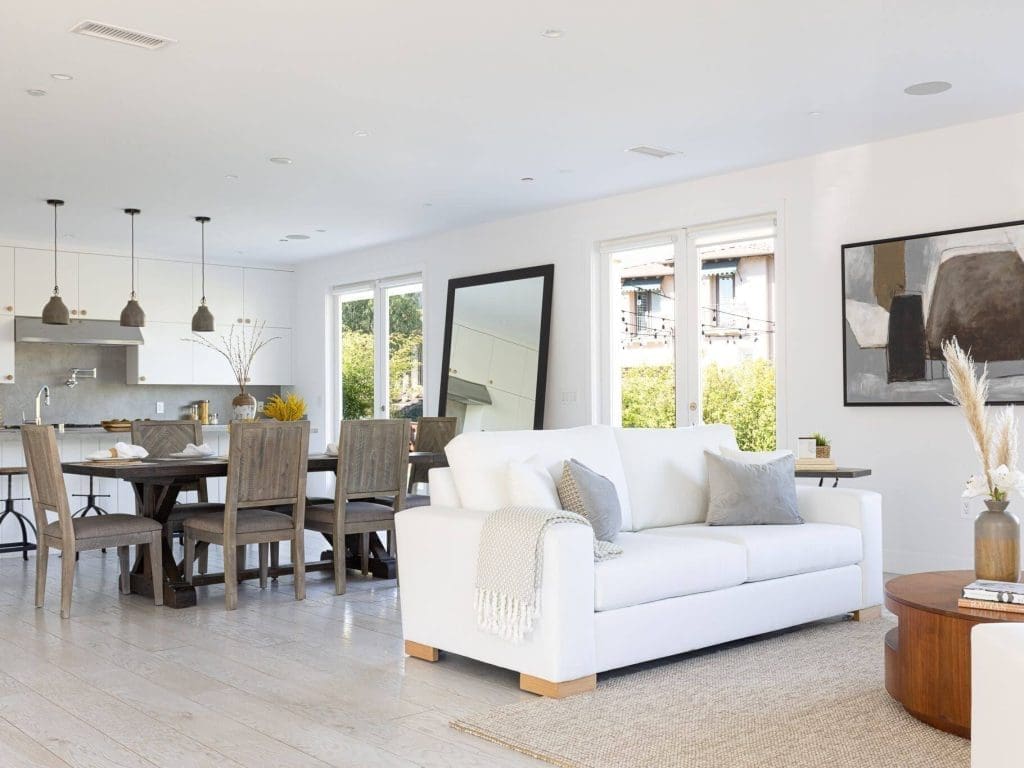 Lastly, you can have the best of both worlds when you consider your requirements and preferences properly.
Apart from these options, there are dozens more innovative ideas you can think of to separate living rooms and kitchens.
These ideas can make sure that each space retains its identity without exhausting your wallet.
You can also opt for DIY methods through which you can invest your time instead of money to modify your home into a better and more convenient living space for you.
BY-TULISHA SRIVASTAVA