France is a country of architecture, romance and mostly fashion they do not have diversity in religions but just like India they have a rich culture, colours and architecture. The very famous EIFFEL TOWER is one of the examples It is not just a symbol of love but also an intelligently made structure. People in France respect their history and culture so much and that's what they reflect in their houses, their ancestors' value, their customs and style of home. So, in any normal French house you will find a lot of antiquity and their love for fashion. Let us see some of the tips and trick for how you can design your interior in typical French style: –
1. Take in Account the antiques
French people as you know love and respect their history just like the homes used to be built in 17th, 18th and 19th century people living in modern French apartment still try to incorporate them and you can do it too. The main thing you need to keep in mind is that your place or space has to tell a story, charm and meaning to it in a way that it maintains its simplicity and dignity. There should be one piece or iconic character that's just dominating that space and is the storyteller of the whole story that your home is trying to create. All the pieces that you use should denote luxury with drama.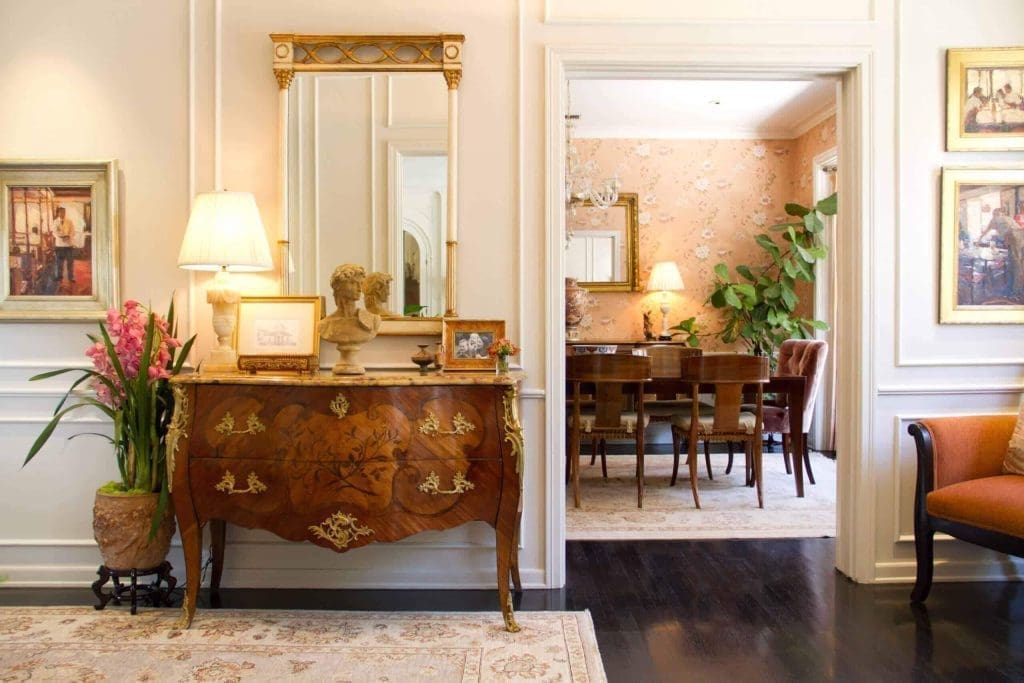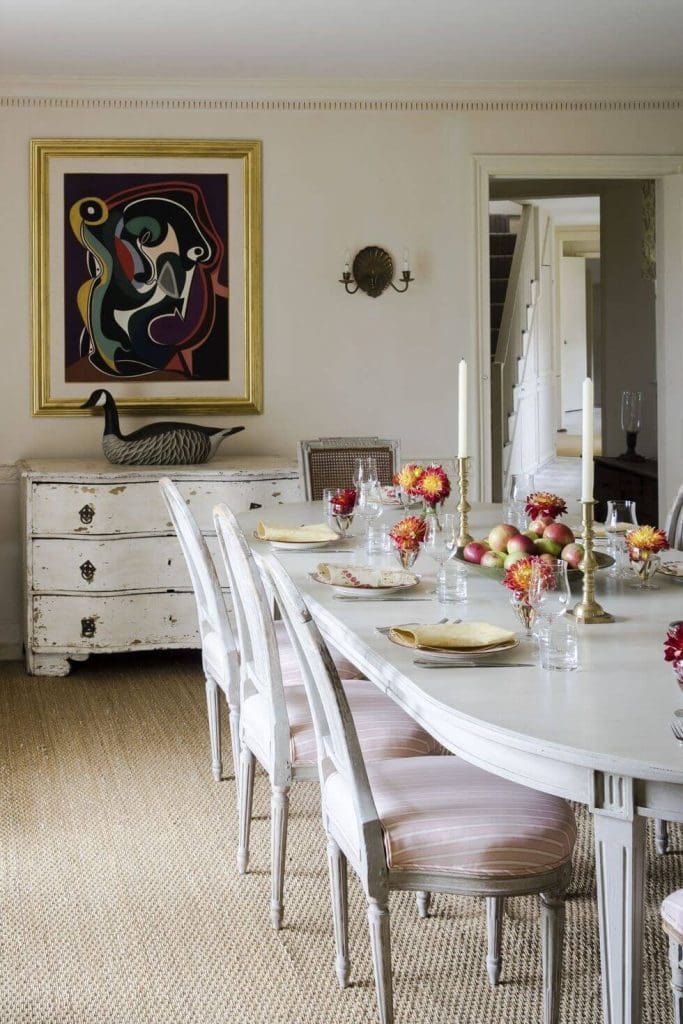 Just like Indians French love their traditional style which is very symbolic and straight like using drama in anything to everything. For example, using traditional wooden cared chairs and couches, using a lot of traditional fabrics like linen and velvet. Using tones of yellow and crème colours throughout but at the same time contrasting it with bold colours like dark blue or red or even black. French people are not scared of using bold colours even if the space is not large enough not all the walls of the room but one or two accent walls. The main purpose is to make the space tell a story and meaning.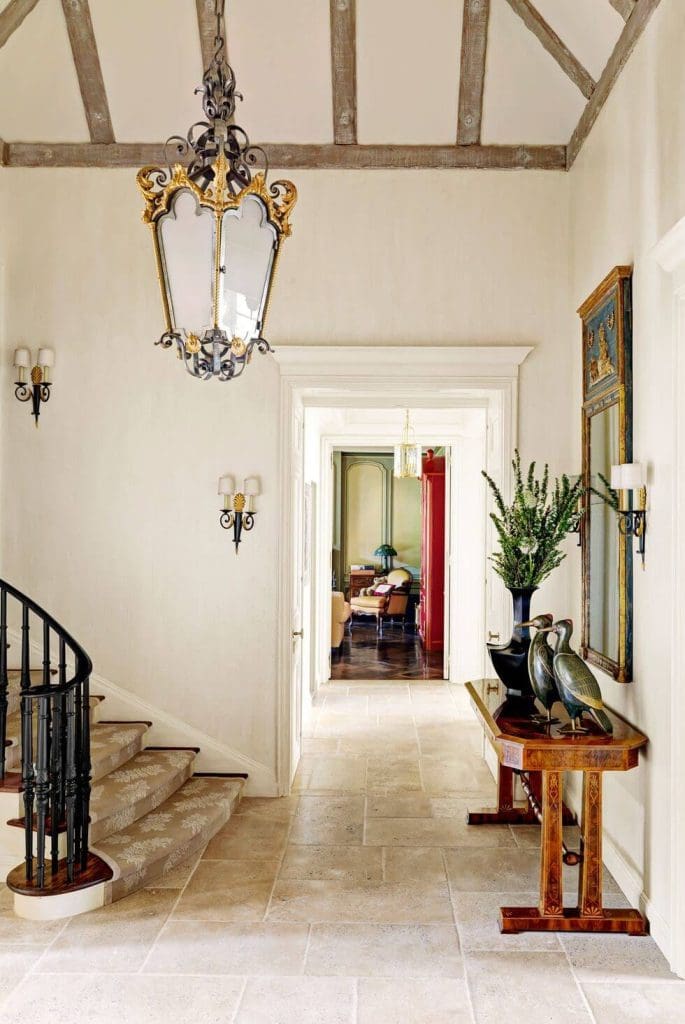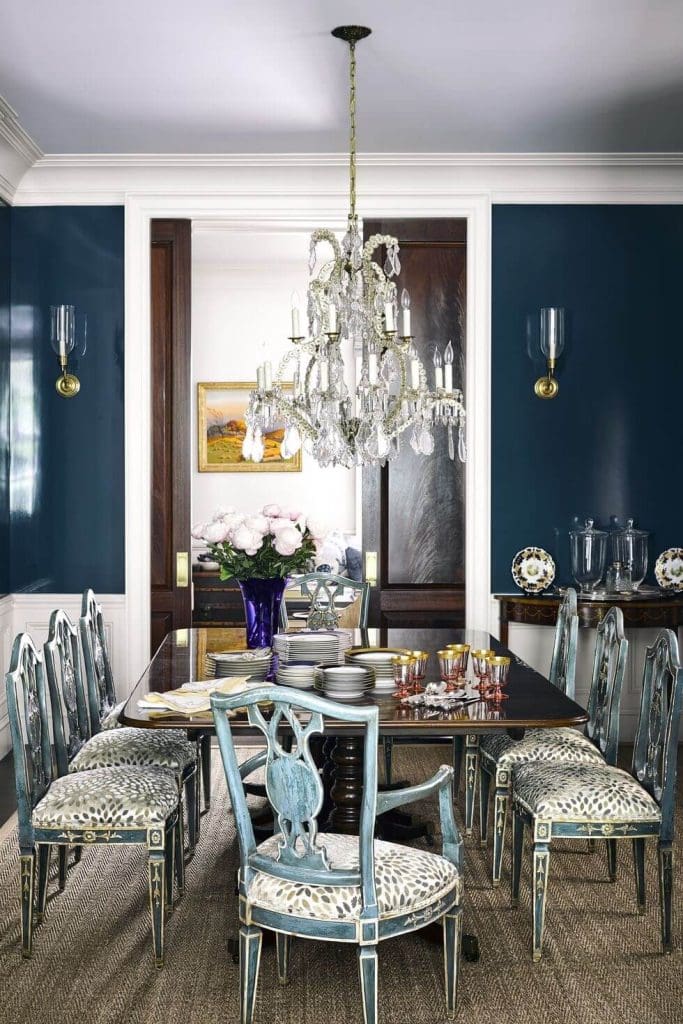 There is a term which is very famous in French architecture i.e. FRECH WINDOW which is basically a door with glass panes serving as a window which leads to the outside space of the house.
The glass in French windows enables a lot of natural light into the home , and if you ever see any French living room or public areas in the room, they have several windows in a single space it lets a lot of sunlight and natural light peeping in which makes the people enjoy the sun, read in natural light or cook in it as they believe we must used as much as natural light as we can.
In a country like India of course it is not possible to give that many numbers of windows due to the harsh climate but we can find other ways of letting natural light come in like clerestory windows.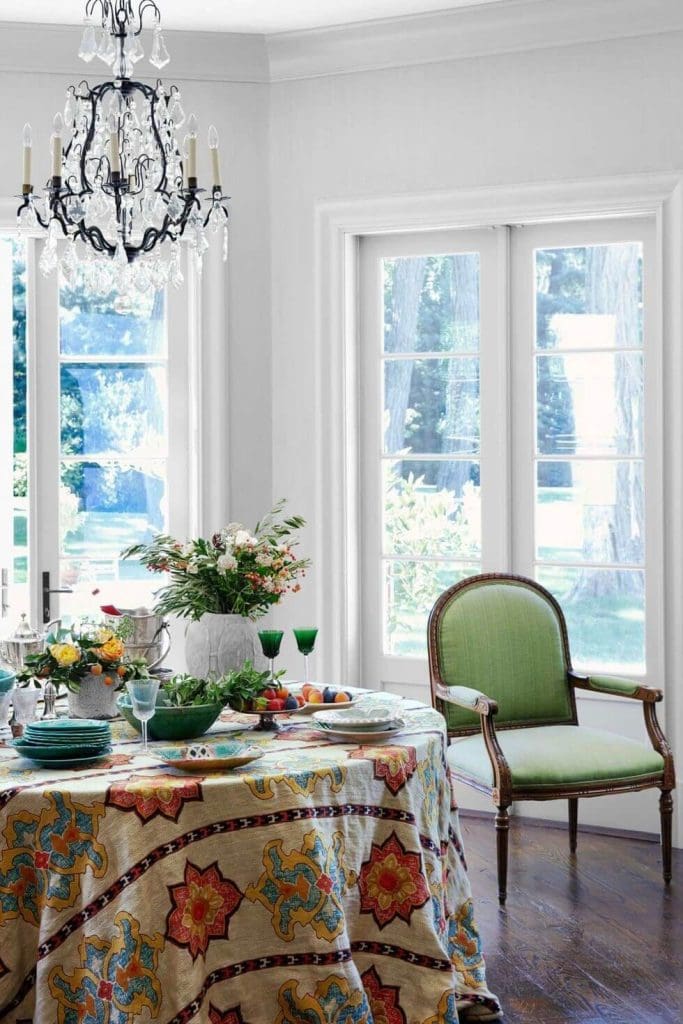 Materials are one of the main features of any kind of architecture. French people believe in using natural materials like wood, stone etc. They even like to have exposed beams in the home interior be it of wood or cement. Let us see some different French materials: –
White is a symbolic colour in French architecture as they always love to decorate their houses in the best way possible so they like to keep the background natural sometimes. So, they classic plain wall finish with PLASTER OF PARIS, POP they make sure their walls are clean and neat and not cluttered with any damp or scratch. This is also known as STUCCO FINISH.
They also use wood, timber in a lot of ways like on the flooring, designing the ceiling or making thing wooden columns.

They make pitched roof with exposed wooden beams, timber facades and also, they like to create one accent interior wall with stone or brick, they even sometimes finish the front wall façade with red bricks or any natural stone cladding.
Now talking about the most important feature i.e. French furniture so French furniture's are a combination of some sophisticated and traditional furniture with wooden carvings and detailing made in Paris with today's modern furniture they are trying to combine these traditional features with modern finished woods without motifs but some drama with neon and some modern fashionable colours.
Lastly French people like to go extravagant with their use of colours like have you ever seen a pink marble on the wall, or a brown one, no right? but French people do whatever they can when it comes to go different, bold and stylish. Paris is a fashion capital which means continuous experimenting and the same you can see in their architecture as well.
As you know by now French people are every particular about their decorative pieces and the kind of interior they do. They like to go with full of drama and luxury so here are some ideas or tips to do it like them: –
There is always a grand lightning piece in French living rooms, mostly people like to keep it antique and rustic style with full of accent gold silver and gold detailing on top. This can be in the form of a chandelier to a pendant light mostly hanging down directly from the ceiling or hung on exposed beams.
Vintage scores are mostly used a lot in French décor like vintage mirrors which are generally in every room from living to bedroom with wooden motifs or using vintage tales and chairs which kind of gives a royal feeling.
French kitchens are also very stylish just like their fashion, they have a lo of cooper ware in kitchen and mostly a long pendant light hanging down on over the sink and some fresh flowers in the kitchen area with a lot of natural light.
As French people are full of fashion and style that reflects in their home as well, they use a lot of bold colours and natural patterns of flowers or any abstract art or just geometry on their couch covers to bedsheet, pillows and cushion covers to even curtains are patterns are beautiful and bold.
Lastly, they have the most beautiful fireplace as France is a cold country fireplace are extensively used so they create beautiful accents round fireplace like a bold mirror over it, or a couch with detailing near it to even a patterned colourful rug near it.
 Though in India we don't need a fireplace mostly you might need it in winter if you live in northern regions but what you can do is create a fireplace area if you want to in the summers when it is not being used you can make your pet rest their or you can install a small door on it and close it and use it in winter.
All of this you will need to create if you want a French interior also you will have to go a little bold and unique while doing French as it is all about style , fashion and romance.