Moroccan style is one of the trending architecture style these days worldwide. Moroccan architecture flourished in the 7th century which was dominant towards Islamic architecture style. Mostly this style establishes the architecture characters of traditional Moroccan features.
Some of the common features of Moroccan style were:-
Islamic geometric patterns.
Moroccan lanterns
Moroccan arts and prints
Different types of Islamic arches
 Moroccan Tiles is a MOSAIC tile work made from different types of geometric patterns which are not similar to each other but at the same time perfectly complement each other.
Versitality of Moroccan Tiles
The best part about Moroccan tiles is its versatility it can be used anywhere. From outdoor fountains to floors it can be used anywhere according to the choice of shape and size.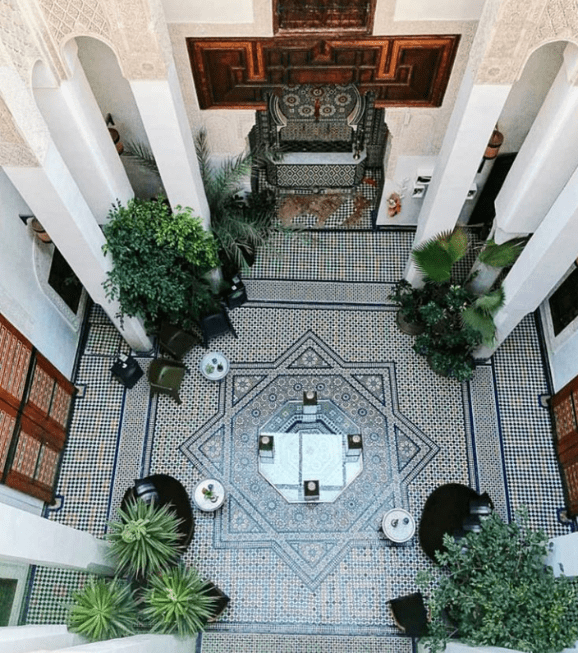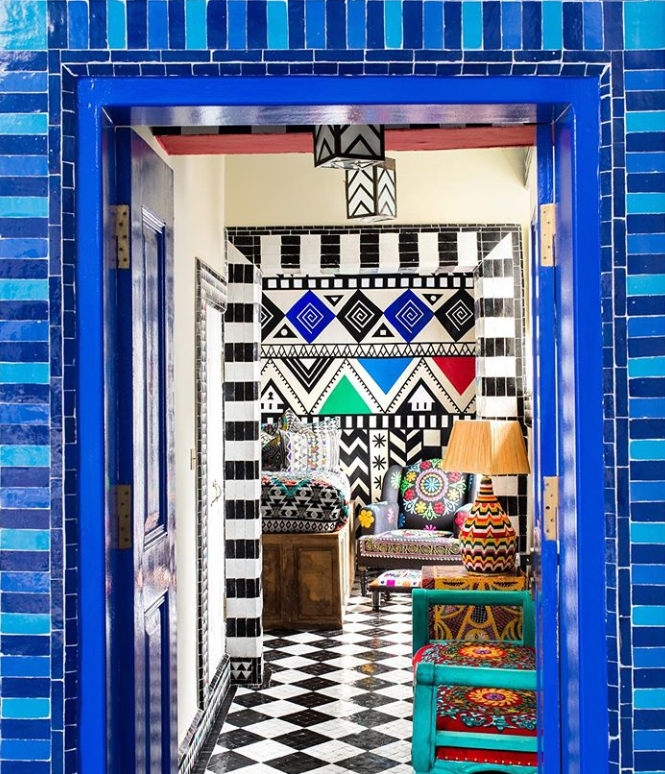 If you are someone who does not believe in the famous quote – LESS IS MORE then you will definitely love styling Moroccan tiles at your home. If you want to build a modern house but still you want to keep some elements of traditional design in your home then you can use these beautifully crafted designer tiles at your home.
Mostly in today's times when the old traditional designs are coming back and people are very open with experimenting with their interiors. Especially if you are an art appreciator you will love to have them in your house interiors. Some of the major benefits of styling Moroccan tiles are:-
Create contrast – It can be easily combined with a plain simple space and can completely change the feel of the space over all. If you use these tiles in a white and grey area this can make a big difference in the space making to look more gorgeous.
Customizable – These tiles have variety of designs which are hand crafted, so you can even call the artisan at home and customize the design according to your choice, or you can even ask the shop owner to do it for you. You cannot find this feature in modern factory made tiles. You can even decide whether you want it glazed or unglazed.
Attention gainer – These tiles will easily gain the attention of anyone visiting your house because it has the capability to easily transform a dull boring space into an interior masterpiece space.
Available in different sizes – One more feature of this tile is that it come sin variety of sizes from 12 x 12 inches to 48 x 48 inches, so you can easily choose one according to your preference.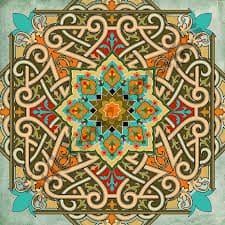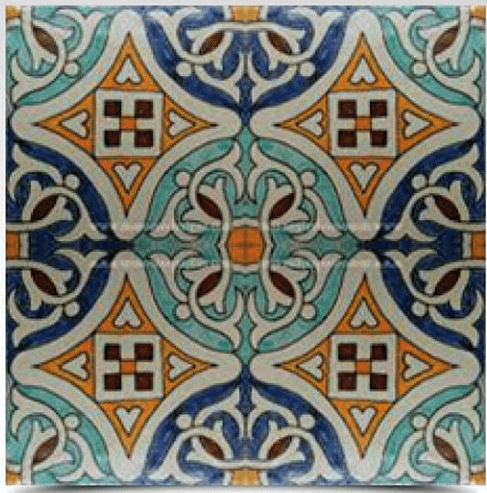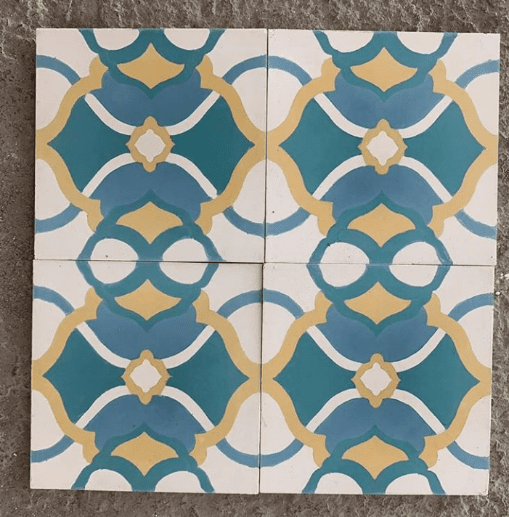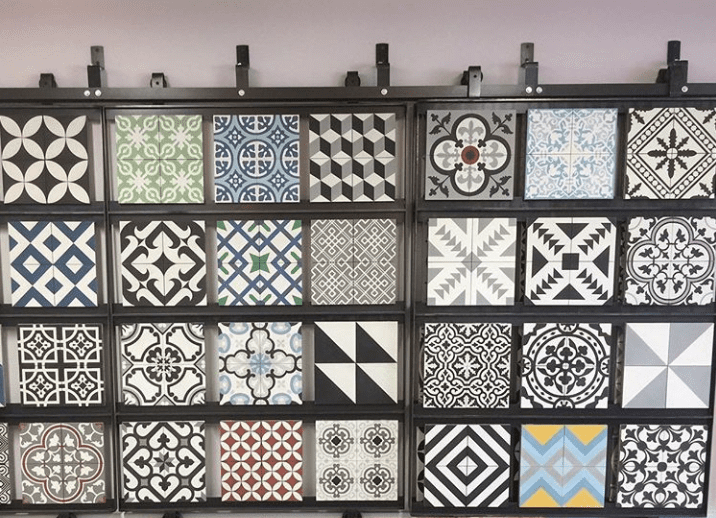 Different Ways To Style Up Moroccan Tiles:
It is rightly said that first impression is the last impression so when you will have an interesting entrance at your house it will leave a big impact on your house. Whether you have a long corridor leading to your house or a small foyer area you can make it easily interesting and vibrant just by using Moroccan tiles on the flooring, ceiling or even on both sides of the wall.
If you do not want to use a lot of Moroccan tiles but at the same time you want to add a little colorful element on white and grey wall you can add these tiles on the frame of your window and there you will have a beautiful window
Kitchen is one of the most important area of any house specially for our mothers and cooks as they spend most of their time cooking for us so they also deserve a vibrant space where they can enjoy when they are busy cooking . So you can add these tiles on the top of kitchen counter with whatever height you desire or you can just add in the middle of counter in the form of a large or small rectangular shape.
As using colorful geometric patterns is in the current trend our living room should make the most of this modern trend. You can add these tiles by highlighting a corner area near by the couch or a reading area with a standing lampshade in the corner and you will have a cool and vibrant reading or relaxing corner. 
Having an interesting and bold staircase is itself a source of fun and joy. So, if you want to highlight staircase at your home you can use Moroccan tiles.
Moroccan tiles are widely used in bathroom decorations as their you do not have a lot of materials to experiment with and tiles are one such element in the bathrooms which can either make it beautiful or dull. There are a lot of ways in which you can add these tiles into your bathroom interiors. Like on the back of the wash basin, or the back of the bath tub or even you can use them as your bathroom flooring
These were some of the ways by which you can style your home with MOROCAAN TILES. According to your choice and requirement and budget.