Interiors are generally designed units like living room, bed room, kitchen, etc. clubbed together as a single unit. In this unit as a whole there exists spaces that connect or are different from the normal mandatory spaces
These mainly include transitional spaces like corridors, passages, lobbies, etc. and also dedicated spaces of refreshing ambience or activity. Such spaces which are not necessary on paper but play a vital role in balancing the human psychology between work and play are termed as recreational spaces.
Their absence may not create an impact on the end user but their presence will definitely increase the value of the structure along with creating a refreshing impact.
These recreational spaces need not be a particular fixed space or activity within as the choice and design is based on the expectations and the level of comfort of the end user. Thus, diving the spaces and the activities, there are a list-full of spaces to be inculcated in a bungalow or an apartment.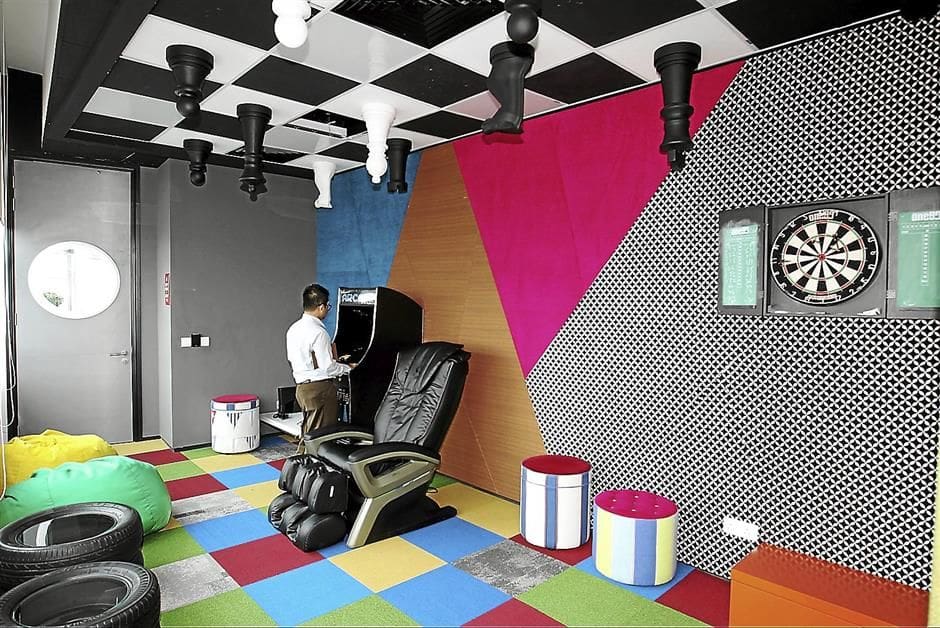 Design Aspects - Indoor recreational Spaces
A small space arranged for a snooker table with well-designed interiors according to the required ambience creates a perfect recreational space for snooker lovers.
This spaces are not always well defined spaces with four walls but rather can be a small space out of a larger space with a tables and required illumination.
These spaces are similar to the above snooker space with a table and the required illumination.
Table tennis requires a larger amount of space as compared to snooker but the basic requirement remains the same.
Here, the space is generally enclosed within walls as per the sport requirement and need to be planned out with a larger area and asper client requirement.
This sport requires the least area wise space and also can be used on temporary basis.
No specific spaces are to be allotted for this.
An open space attached along with some other space like living room or may be a part of a larger space which can be transformed into a carom zone as per the requirement or mood of the end user.
A space for reading for all the voracious readers serve as a sacred space within a space or as an individual space.
Thus, a book shelf along the wall and some comfortable seating along with natural daylight prove to be a space of value and purpose as well.
This recreational space need not be a separate unit as such but can be very well blended with a daily routine space blending all the emotions and moods along with the feelings of the author.
In a developing world the loss of nature surely creates an emptiness for the nature lovers forcing them to reside and pour water in concrete rather than nature.
A lush green courtyard with all desired types of plantations perfectly fits the concrete jungle along with refreshing the nature lovers with a scenic space to enjoy.
This space is generally designed in the center and open to sky for natural daylight experience.
Courtyards have a long history but are a necessity in this developing world of steel and concrete.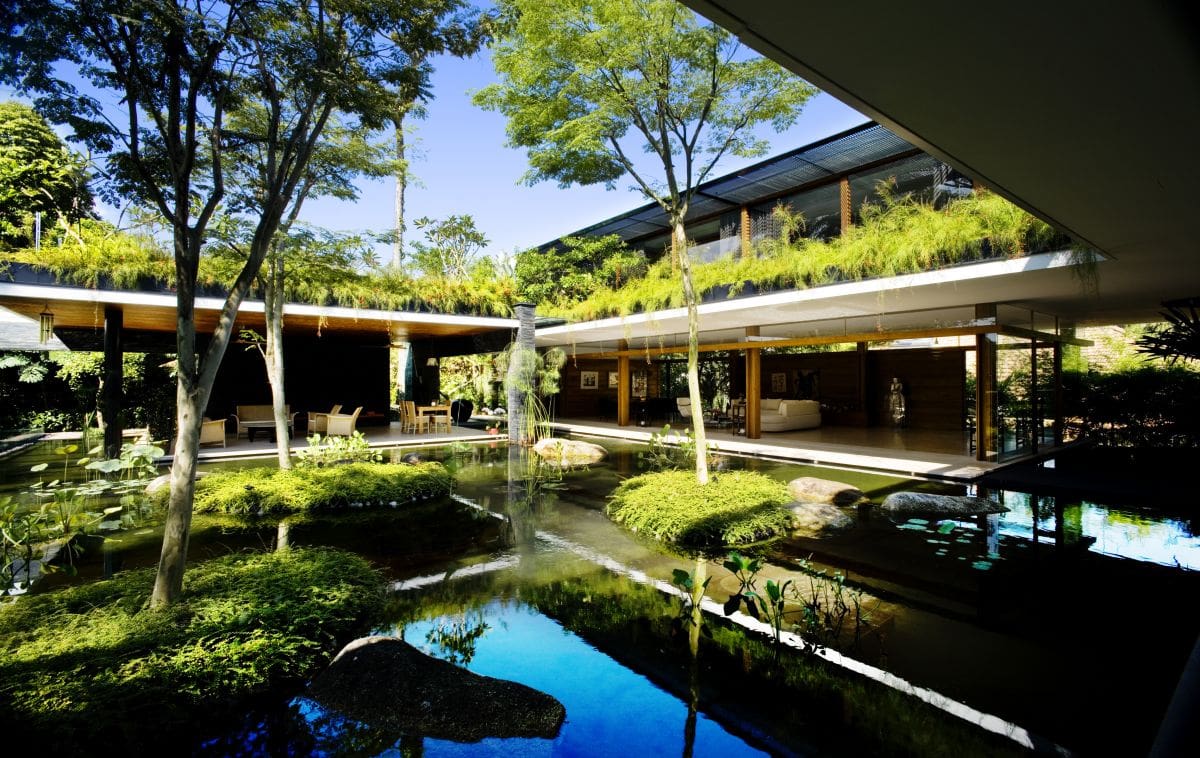 Music zone mainly requires a space of silence where there is no hindrance due to external sound and also the sound produced within by the instruments should not interrupt the space surroundings.
For this the space designed as a recreational space particularly for music zone need to be acoustically rich and sound proof and the instruments as seen above can be used as a medium of rich interior elevational treatment.
The flooring used in such spaces is generally carpet or wooden flooring to reflect sound as much required.
Fitness lovers generally admire spaces that depict a gym at home.
For this a small space from the entire bungalow can be specifically allotted for a small homely gym.
A fit environment and time saving space around will help the end user refresh and re-energize the homely environment.
Closed glass walled gyms are generally recommended for large scale bungalows.
Board games are generally played in living areas or may be bedrooms but when a particular space is reserved specially for a purpose we tend to use it to its fullest.
A storage followed by a table with four to six seating as per required makes a perfect setup to play board games.
A glass storage creates a transparent look with colorful boxes displaying a variety of board games serving as an interior elevation.
Recreational spaces may not be a necessity but one recreational space as per your choice of interest may turn a space into a feeling. A feeling of happiness and satisfaction at footstep. Recreational spaces transform according to the feelings of the end user.