When you design your home or any space it is up to you how you want it to look like, you can design it in a old school traditional style to the modern contemporary style no one is forcing you to follow the current trends . But some people like to design their spaces following current trends so it is always important to know what's new and trending. When you know what's trending in the market it becomes easy to search for the materials required for design and a lot of confusion in interiors also gets eliminated while designing.
2020 brought a lot new trends and some old trends which can be used in a  in a new way , old trends always keep coming back in every few years be it old style or old materials , so that you can always combine both of them and create a trending and stylish home or any space for yourself .Though contemporary architecture is what trending these days which simply means what's tending now .Let us see some current 2020 design trends that we can use in our upcoming designs:-
Interior Trends That you Have to Look Out for In 2020
1. Black and Its Combinations
Black is now a new neutral, black has been a favorite in recent years be it for accent walls or furniture like cabinets to even kitchen sinks and countertops it will be trending for quite a period of time now. Black brings the drama and strength to a room which is an inherent characteristic of contemporary spaces. If you afraid to use black or dark colors in your interiors you can always combine them with lighter colors like white and light grey or any light shade you want this will also create a contrast in this way your fear of using black will also not get eliminated.
2. Vertical Gardens inside homes
Natural green is a trend for some years now as GO GREEN is everyone's motto and it should be. With a confined space it is difficult to combine many plants into the house and also because they require further maintenance and cleanliness. So green wall is the solution for these problems. These vertical interior gardens cannot be missed as decorations and also they offer a space for relaxation and peace. One vertical garden wall can give you shape, texture and a pop of color in the space all together. You can include them in living room, dining, kitchen to even bathrooms as you like it.
3. Crafted Furniture and Materials
Crafted or humble materials like rattan, plywood, jute and terracotta might look old school in the modern era of lavish furniture but they are back in trend as a part of contemporary design. These you will see a lot in designs of 2020. These wabi-sabi trends and the natural of using materials add warmth to any space. These furniture pieces are not only classic but affordable as well; it gives your home a rustic and traditional feel which is difficult to be found in modern crafted furniture. You can even customize them according to your choice from traditional weavers.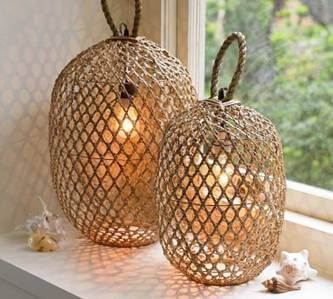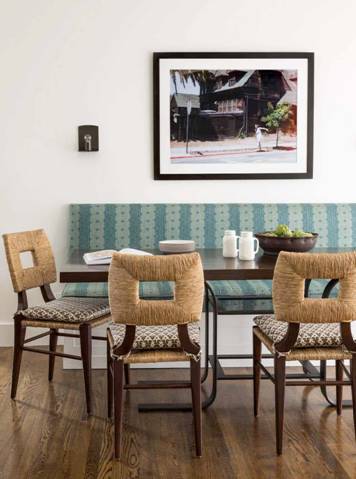 Tiles are not only limited to bathroom now these 3D tiles will be seen a lot in 2020 as a part of other rooms in the house as well. Tiles have many benefits like they are a permanent solution, they require minimal maintenance as they are easy to clean and generally also affordable. Other 3d textured wall panels add a tactile element to any space without making grandiose statement. Other than tiles you can even use PVC panels, wooden panels, or any other texture material.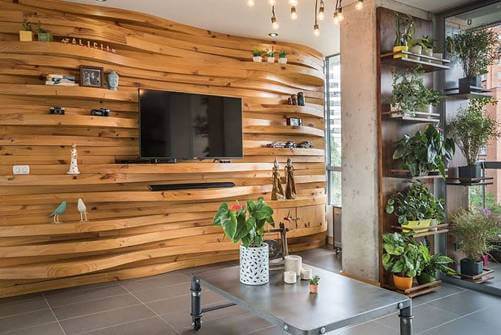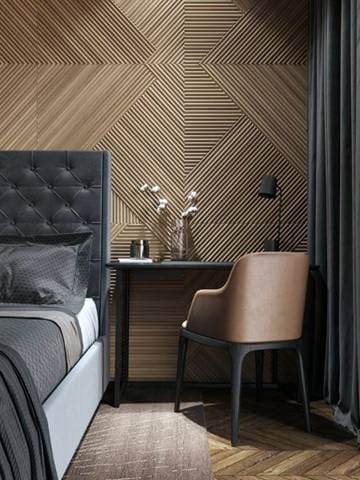 It is the color of the year as it is timeless. Imprinted in our psyches as a restful color, classic blue brings a sense of peace and tranquility to the human spirit. It is elegant and known for its simplicity. Combine it will white and you will get a classic and luxurious looking space without doing many efforts. Add it as a part of your wall colors or furniture it will maintain its simplicity. A pantone blue door will look an extremely classic piece outside your house entrance. A white couch would look beautiful with two blue ottomans nearby it, even you can create a blue accent wall. You can go creative and think about variety of ideas as your need and budget.
6. Using Marble Cladding inside Homes
Marble has always been a noble material with its striking colors and patterns it looks extremely glamorous and the strength it has it always a bonus due to which you can use it anywhere. It also gives you a variety of shades and patterns to choose from. This year you will see marble a lot be it a small vase, table, a marble wall or classic marble flooring. You can even combine marble flooring to the shades and textures on your walls.
Interior design trends always come with different shapes and sizes and curves is one of them. They have been seen a lot in last few years and will continue for a long time now. You can see them everywhere from arches to bathtubs and even curved furniture like couches, sofa and even arm chairs. Curved lines and elements are a known for breaking rigidity of the space as they add an interest and shape to your space.
Talking about trends and leaving fabrics as a material gives no justice. You can even go for CORDUROY with velvet both of them is easy way to add elegance and sophistication to any space. They can be used on furnitures, rugs, armchairs, pillows, curtains and more. They give a warm and lavish feel to your furnitures; they can never go out of style because some materials are evergreen.
There is definitely something about a smooth matte finish that brings a sense of clean, sophistications and relaxation to your space. The simplicity of matte finish allows the color and design of the space to approach focus rather than textures and walls. You can use matte finishes on bathroom tiles, kitchen cabinets, handles, countertops vases and other accessories. Matte finishes reminds us of the power of simplicity.