Quartz is one of the most beautiful looking types of marbles it is highly preferred over granite due to its beautiful looking surface only. Quartz countertops are mainly manufactured from natural quartz which is one of the hardest materials found in the earth. Little pieces of metallic flecks or glass are generally added to it to create different looks.
Quartz is a non – porous, antibacterial and is resistance to staining that is why quartz counter tops are not required to be sealed. Quartz can be used to create variety of contemporary looks as it is available in variety of color options which makes it very versatile.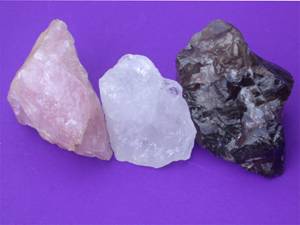 QUARTZ for counter top can be used in two ways first by the non – engineering way in which it can used directly by quarrying the stone slabs another is engineered quartz in which maximum amount of natural quartz is mixed with polymer resin and then different pigments are added which gives it a nice polished and smooth texture on the countertops.
Generally this engineered quartz is used by homeowners for their countertops. Let us see some of the major benefits of using quartz as a material of countertop.
Advantages of Quartz Countertops
1. Aesthetics and Variety
In the last 10 years quartz has become a popular countertop material due to the finished sleek appearance it gives. From white plain and polished design to the standard black granules design it is available in variety of finishes.
You can choose the appearance of your quartz countertop matching to the appearance of your home you can even get colors like yellow and blue for a contemporary look, this feature you will not get in any other marble.
You can even customize various patterns and shapes according to the theme of your space .Quartz are a perfect material for those who want the durability of a marble and sleek look of laminate.
2. Durability of Counter Tops
Quartz is a non porous material unlike most of the marble and granite that is why it is easy to maintain. If you install a quartz countertop you do not have to worry about the stains of juice, oil, tomato etc. It is also stain-resistant so cleaning a quartz surface can be very easy.
Quartz is as durable as any other marble or granite just due to its sleek and delicate look it looks like it will break but good quality quartz doesn't chip or break .As quartz is non – porous means that the countertop will be free from bacteria and viruses.
You cannot just use quartz in kitchen countertops but you can if use it in bathroom counters and even bathroom walls.
If you want that white finished appearance in bathroom or a durable wall option for bathroom which comes in variety of patterns and color then also you can go for quartz, if not the whole wall then you can even fix it between tiles or granite as a highlighter.
Disadvantages of Quartz Countertops
The major concern of quartz countertops is its non resistivity towards heat, which means you need to be cautious before placing that hot pan on the quartz surface.
Putting any hot stuff on quartz surface will leave its marks which will eventually destroy its beauty the sole reason it is installed at first place.
Quartz cannot be exposed to excessive UV rays as a lot of sunlight exposure can also face or dull its surface.
Being so much cautious in kitchen specially is not always possible and also kitchen generally have windows from where the sunlight can come in so it would be delicate material to work on in those cases.
Quartz is not a pocket friendly material for the large number of people, which is mainly because it is a man – made material so a lot effort goes into producing those customized colors and patterns that is the reason it is used for countertops majorly because using it on an area like staircase can be too expensive.
There are different brands which offers different price range and quality but majorly it varies between Rs 300/sq.ft to Rs 800/sq.ft. This makes it much more expensive than granite.
Granite vs Quartz. The Ideal Choice?
As we know quartz is not heat resistant so it can literally burn the surface but it won't happen in case of granite as it is resistant to heat. For placing hot pan on a quartz surface you need to use a hot pad or a utensil first but on the other hand you can almost use a granite surface roughly and freely. Low quality quartz can even fade its color due to excessive heat or even UV rays which will then not look like when you bought them.
Quartz can even get scratches due to the resin present in them whereas on a granite surface you can directly even cut vegetables on it but its durability won't get affected.
Even if you tend to drop any hard surface on granite it will just give some scratches or it will just chip which can be repaired but it is difficult to repair it in case of quartz.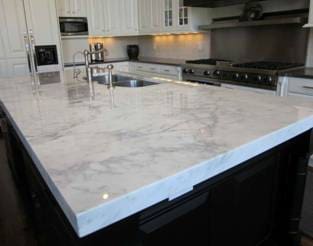 Granite is more easy to maintain as it can easily be cleaned time to time and the dark colors even won't make the stains look visible on the other hand remember where the resin present in quartz makes it stain resistant the same resin makes it dull its color when exposed to heat.
So it is easier to say that for a rough use where you do not have much time and patience for the maintenance you can safely go for granite but if looks is your major concern and you can maintain it then nothing is better than quartz.