A lot of times we think that we cannot afford luxurious interiors because it takes so much time, effort, and money but in reality, all it takes is some smart skills to work around a few design techniques to transform your home.
Working around some materials, artworks by understanding what space requires more changes to give your home a new look is all it takes.
You don't need to buy new furniture altogether but instead, use the existing in a smart yet beautiful way. So, in this article, we will see some natural, easy and affordable ways to give your home a renovation.  
Ideas for Renovating a House
1.Change the Upholstery and linen
Fabrics are one such underrated materials in interior design that actually can create a lot of emphasis in your space without doing a hole in your pocket. Let us see how:-
To begin with, the living area changes the upholstery of your sofa, chaise, armchair, or whatever important and huge furniture you have in your living area.
For the bedroom, you can change the upholstery for the main bed, or some extra bedding that you have.
You can buy a few new sets of bed-sheets in a solid or a patterned format but all of that should go along with each other as well as with the interior of the room and for a few months or the year around you can keep using them to maintain the look.
To play more with fabrics and linen change the fabrics for cushions and pillows as well to go along with the vibe of the room these can be luxurious soft velvet or polyester to simple cotton in a patterned or solid format.
2.Changing the furniture without changing the furniture
Don't be confused here but changing the furniture doesn't always mean replacing it with a new one instead you can play with your existing furniture in a smart way to give it a new look, here's how you can do it:-
Paint your existing furniture you must know that there are various wooden paint choices available in the market be it pop colors like yellow or blue to subtle wooden polishes in light or dark colors.
You can change the veneer or laminate or the existing furniture as well by coordinating it with the look of the interior in your space. 
Additionally, you can change the knobs and handles of the cupboard, drawers, console table, T.V unit, etc. You can buy some antique and vintage knobs to create a contrast as well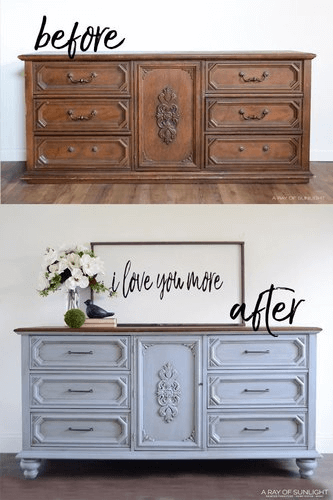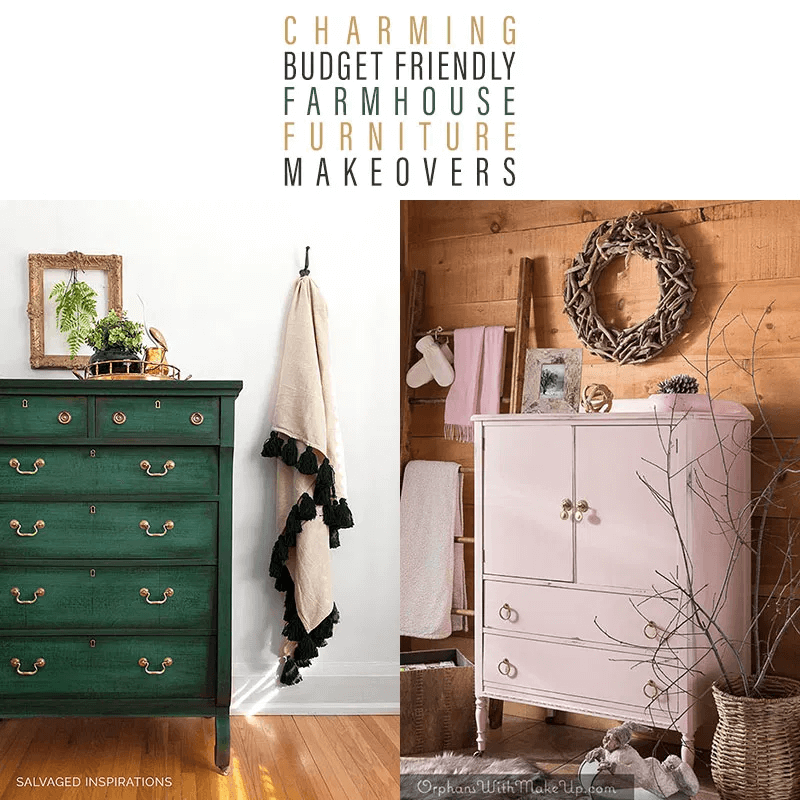 Lights are actually the center point to make or break any space a well-enlightened room will always look more beautiful than a dull one, here is how to smartly use light in your space:-
To begin with, first, you need to use natural light in the best way you can because natural light is the best way to enlighten your space during the day which fills the space with positivity as well. 
 So if you think your space is not well enlightened with the natural light you can use a combination of sheer and solid curtains, use light colors in the space as they absorb less light, and if possible you can change the glasses of your windows. 
Always try a combination of accent, ambient, and task lighting in a space.
To add task lighting in the space you can add study table lamps or side table lamps.
To add accent lighting you can add wall lights above your bed on either side or above the sofa in the living room, you can also play with hanging lights in the bedroom living room.
To add ambient lighting you can add new chandeliers, hanging lights, or even change the cove lights of the fall ceiling in warm colors like yellow or golden or cool colors like white and blue.
Lights can really transform your space in the budget so make sure you have adequate lighting in your space.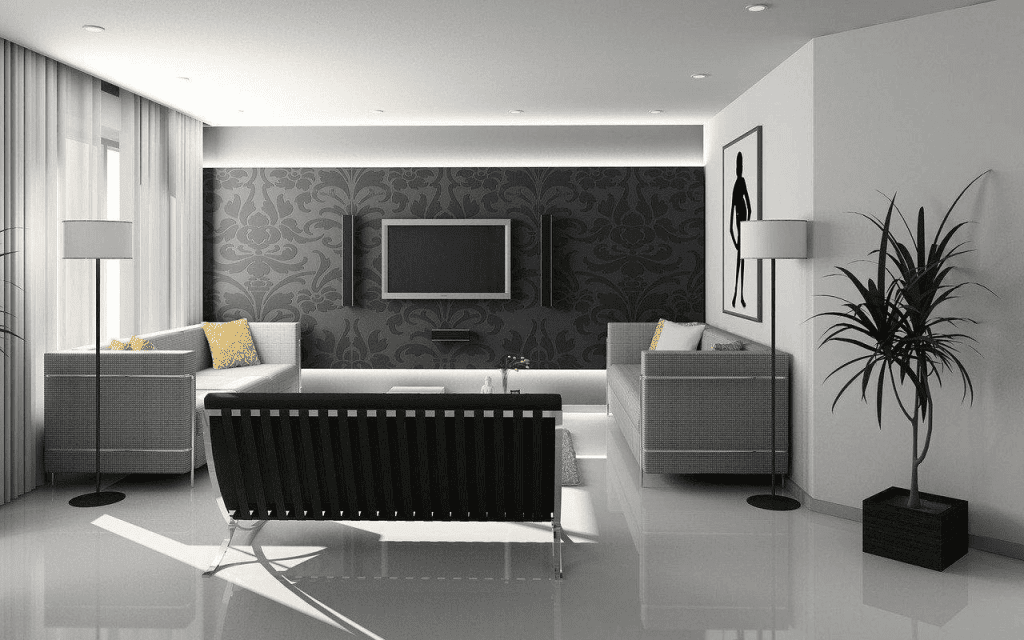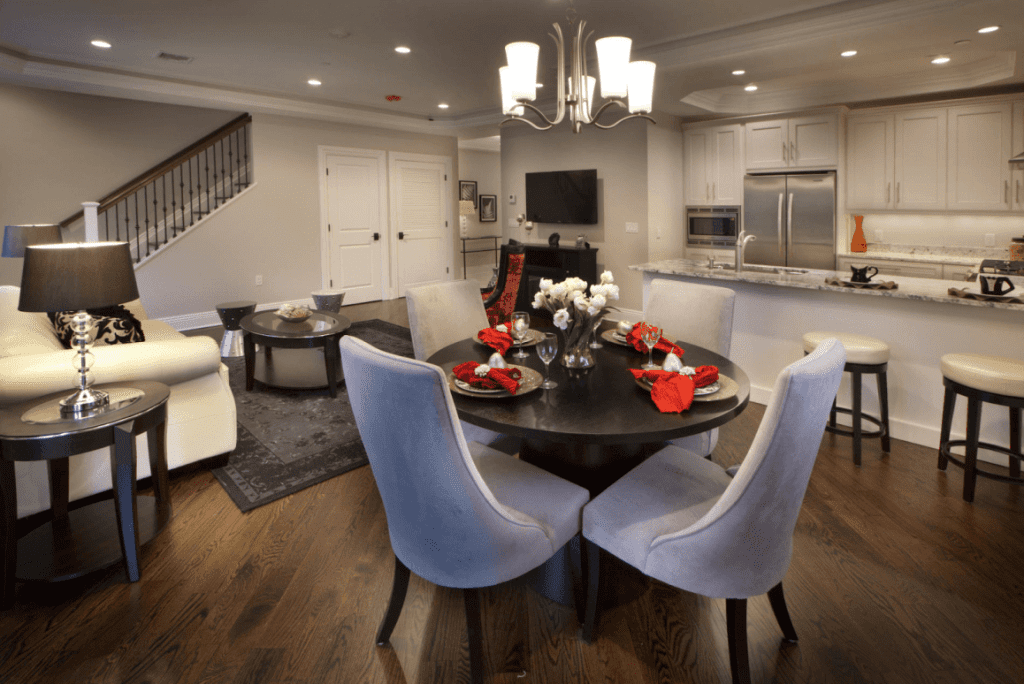 4.add interesting accessories
There should always be a few antique and unique pieces in your space that make your space different from others, here is how you can do it:-
Go to a local artisan store and buy a few pieces of interesting paintings and artwork to fill your walls with it. If you like vintage and antique stuff you can get painted hand painted by a local artist and frame it in a beautiful manner on a wall.
You can add interesting artwork or quote pictures and fill the wall of your entryway in the house with these pictures, you create a unique entry.
Buy a few antique pieces like a gramophone, vintage crockery, or antique chandeliers, a broken music piece like saxophone or piano that act as a showpiece in your living room.
Make a planter wall, where you can hang or put a few cute succulents or interior plants, this will not just improve aesthetics but will also improve the air quality of your space which is much needed in today's times.
5.Changing the wall with paint and textures
This is an evergreen idea which actually everybody knows but still there are a few smart ways in which you can change your wall in a way.
Firstly you can always change the color of the wall, and whenever you are changing the color of the wall make sure it is different from what you already had, there are various beautiful shades in different paint companies like Asian or Berger paint to choose from, always choose a light and subtle colors for main areas like living and bedroom though you can add bright and pop colors in kitchen, bathrooms or kids room. 
Additionally, you can add textures on any one wall or create an accent wall with different textures; you can even customize your own stencil to add a unique pattern or texture.
If you are not in the mood for paint or texture you can always add beautiful wallpapers to create an accent wall or wall behind the sofa or bed, if you want to highlight the room you can add subtle and light-colored wallpaper and if you want your wallpaper to stand out you can add beautifully patterned wallpaper.