You must have definitely considered revamping your home walls, doors, lights and floors when refurbishing its interiors. One important point you might be missing out on could be adding a special touch to your ceilings.
Ceilings are very important in lending a welcoming look to your house. Ceilings not just cover up roof trusses and make up for plain-looking interiors, but they are also an important concern for lighting and centralised air conditioning system in your home.
Ceiling designs depend on the taste of the client – from curvy modern designs to intricate traditional ones. Here are a few tips for giving a face-lift to your home with false ceilings.
False ceiling designs vary according to the space. A bedroom ceiling would be more intricate and never too loud. A living room ceiling would call for innovative bursts of shape and lighting, and should be convivial and attractive.
A bathroom false ceiling is much simpler, replete with good lighting. Kitchen ceilings needn't be more than functional; a little on aesthetics and proper lighting, and you're good to go. Every room has a story, and the ceiling type you use needs only to fit into that.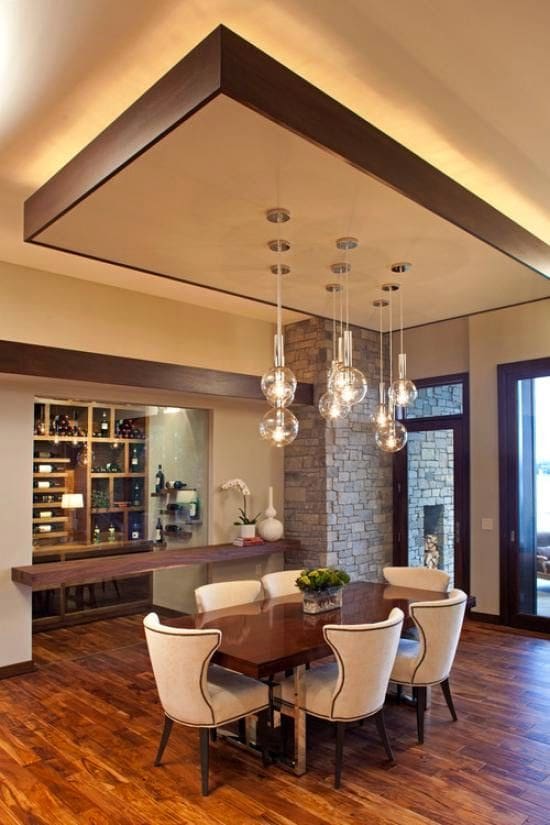 One of the chief functions of installing a false ceiling is to provide good lighting in spaces. Energy-saving and attractive LED lighting is a befitting trend that matches the concept of suspended ceilings.
Small and numerous LED lights adorning the perimeters of the ceiling are a good idea. You could also opt for a grand chandelier in the centre of your attractive living room ceiling.
That over the dining space would go well with a few hanging lamps and beautifully designed lanterns. Another great option would be the use of skylights in your false ceiling – it provides the benefit of day lighting along with adding a mesmerizing touch.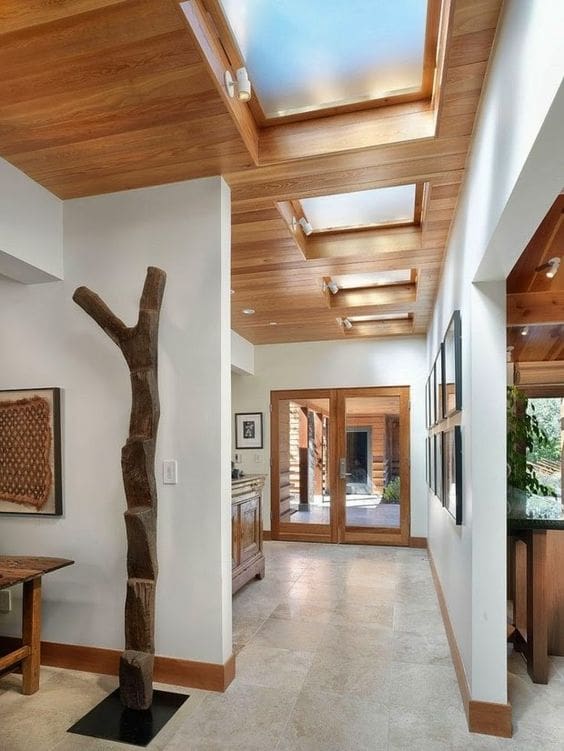 The colours chosen for the false ceiling would really define the interior of your space. White is the commonest choice for ceilings and a white ceiling furbished with lights is a great idea to go for in any room, although it requires a little maintenance.
Ceilings of your living room could be in beiges and yellows and other shades of the same, to add a more regal look. Bedroom ceilings could be darker – purples, browns, greens and greys. The ceilings could also have a certain texture – they might have a wooden finish to add a rustic appeal, or they may have a metallic touch to go ultra-modern.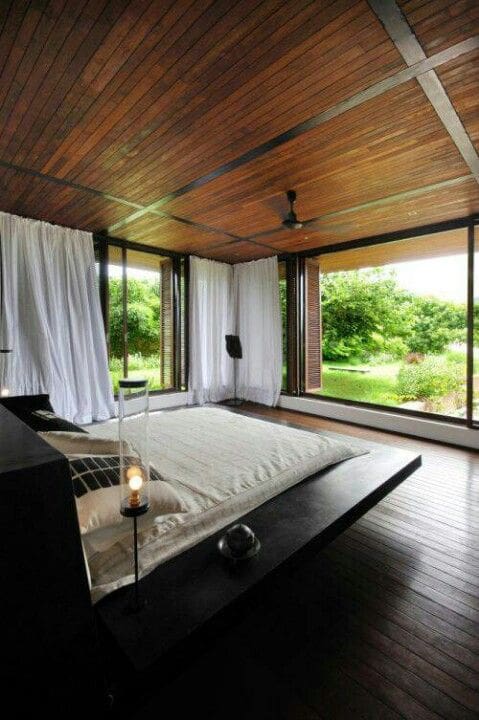 Ceilings do not have to be plain always. Once in a while, you could play up with shapes and geometry to create interesting patterns and looks. The honeycomb is a personal favourite.
Abstract designs for your entrance foyer certainly lend a feeling of awe and grandeur to guests. Well-lit patterns on your ceilings, whether floral, geometrical or intangible, are a rather interesting element for the semi-private spaces of your home.
Ceiling designs can deviate from the perfect rectangles and the sleek lines. Curves, arcs and circles are a very interesting consideration when it comes to designing a new look. We often go for chandeliers in living rooms, Why not also have circular patterns and curves on ceilings to match up with that.
Breaking the symmetry with curves is a very cool idea, and gives your home a modern vibe altogether. At times, a contrast between the curves of your ceiling and the sharpness of the other spaces works wonders. Give it a try!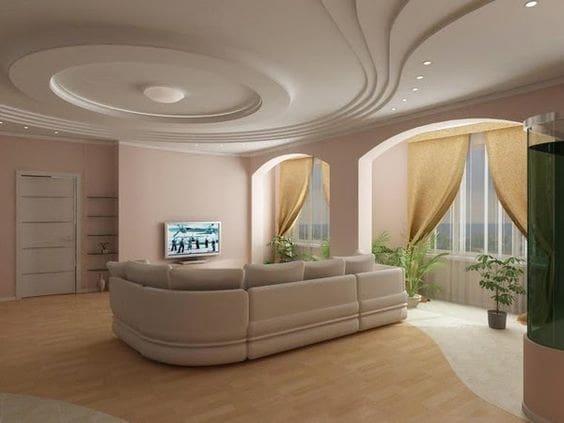 We can all break conventions and go for something utterly novel and creative; that is definitely allowed. If you wish to go creative with your ceiling design, there's absolutely no harm. You might want to titivate your kid's room by going a little outlandish.
Or you might wish to incorporate some kind of exceptional patterns in your bedroom. You could feel like mixing up floral patterns with skylights – weaving some kind of a jaali structure for the ceiling. It's all a matter of creative thinking.