Mosquito mesh on windows may change the exterior of your house, but it is worth it for the benefits. Without a mesh, you may not be able to freely enjoy the cool breeze from the windows because they allow several mosquitoes or other insects to enter your house; some of them even carry a few diseases. Especially in the rain season, you will notice a sudden increase in the number of these insects.
So, the only choice is to create some sort of barrier that would stop them from entering but at the same time allow you to enjoy the cool breeze. But how to choose the right mosquito mesh for your house? With so many options out there, it is easy to get confused over what you should buy. So, here a few mosquito meshes and their features that would help you choose the type that best suits your home.
As the name suggests, this mesh is permanently fixed on your windows. It is installed and operated from inside. It is mostly made with aluminum, so the common colors are grey and black. Fixed mesh is low maintenance, low cost, and easily available.
Unlike the fixed mesh, you can easily roll this mesh at your convenience. It is also mostly made with aluminum. Rolling mesh is mostly suitable for folding windows. This mesh is easy to install, use, and maintain. The fabric provided in it is hidden when not needed and it stops the dirt from entering. The fabric in the mesh can be replaced when it becomes aged.
Sliding mesh is suitable for openings that are rarely or never used. It is a simple and economic mesh that is available in a wide range of colors that makes it a good fit for any joinery.
Telescopic mesh is fixed to the window without any screw, which greatly facilitates its installation. It is also called a retractable mosquito screen as it has a movable design. Apart from windows, a telescopic mesh is also highly recommended for large balconies, verandahs, French windows, bi-fold doors, and so on.
It is easy to open and can be left in any position. Pleated mesh is very quick and easy to install as it requires no building work and can be fixed with small anchoring plates. It operated on polyester and strong thread with filament core on tension-based technology.
It is probably the most convenient mosquito mesh out there. Magnetic mesh easily sticks to the metal frame of the window and is easy to install and uninstall without causing any damage to the window. However, the only drawbacks are that it won't work on windows without any metal frame, such as wood, and that the seal may not sustain during strong winds.
This type of mesh is easy to install, fireproof, and provides better ventilation than other mesh types. Stainless steel mesh also provides better security as it would be difficult for burglars to enter through the windows. However, the only drawback is that it is more expensive than other meshes as it has high strength and impact resistant qualities.
It has better light transmission, ventilation, and durability compared to the common window meshes. Apart from stopping the insects from entering, the anti-pollen mesh has the strongest dust barrier function as compared to other meshes. Due to its qualities like rust-free, light-weight, and good antioxidant effect, it is suitable for hot and humid coastal areas. However, it is also extremely expensive, and the security is not as good as stainless steel mesh.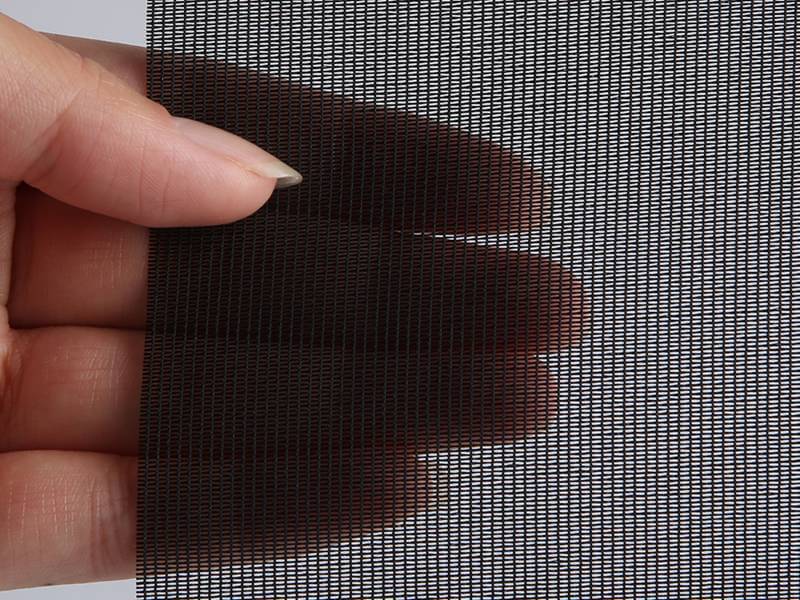 Mosquito meshes are one of the most important ways to protect you against malaria and other diseases. According to research, they have been extremely effective in malaria prevention between 2000 and 2015. Till now, mosquito meshes have proven themselves to be the most effective and long-lasting insecticide. Installing a mesh would cost an average of 2000-10,000 rupees, and the benefits are worth the extra cost. Choosing a dust barrier would cost more than the normal ones, but if you are looking to install a set of meshes in your entire house, dust barriers would have a better use for you as compared to others.