India following a new trend of migration towards urban area has created problem, resulting in development of new cities, example Gurugram and Noida. Population is being migrated on a large scale from rural areas of country to urban area in need of job, reliable infrastructure, good education and improve quality of living.
In developing countries like India, the urban expansion is more serious as compared to developed country.  In addition to migration, India is also facing problem of increasing population, recent data shows population of 1.3 billion which is increasing at rate of about 1.19% . By 2022 India will become world's populous country beating China, if rate of population growth remains same.
Why Underground Housing Might Start?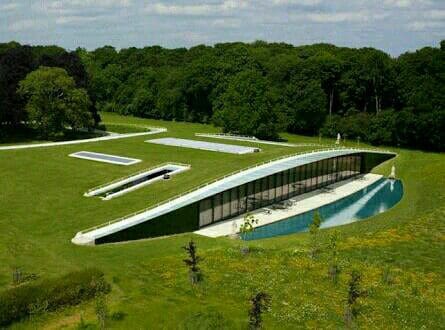 This increase in population is going to affect us, in shortage of energy, infrastructure, more pollution, less food and many more. The population boom could pose certain challenges, and have a major impact on India's economy.  People have to understand this ongoing problem and take a stand otherwise the consequences can shatter you.
Present density of India is 392/km2 which means for dwelling of 392 persons area available is 1 km2 .By 2050 the density is going to be approx 900/km2 which is a real threat. As population is increasing by 1.2% per year and land area for dwelling is constant, at last resulting in no land available to live. These population changes will bring about new demands in country and result in sustainable and resource efficient urban development.
The expansion in population will result in increased demands for infrastructure, which may result in starting of earth houses or underground houses in India. The government, city planners, engineers should come up together to plan new cities with a future view of dwelling and underground construction should be considered as an option. The placement infrastructure and other facilities underground present an opportunity to find needed space. Underground housing is a complex solution, created by lack of space, resulting in an expensive image of earth houses.
An earth sheltered home is a construction with an earth covering for its roof and even sometime walls. Earth sheltered house are also called as under-ground house
In present scenario when cost of housing is escalating out of control, underground houses can become an attractive alternative. Earth houses can be constructed at low cost on unit cost basis that is much affordable than usual construction. Earth houses can be constructed at low cost if below two points are taken care of;
The complexity of house design.
Type of material used in construction.
Underground construction was started in 19th century with the construction of London Underground also known as The Tube, which opened in 1863  was first underground railway line. In India Kolkata metro is known as first underground structure, which opened for commercial services from 1984. But till now no earth house is reported in India, It would be really tough task for public to accept earth house and builders to start it in affordable range.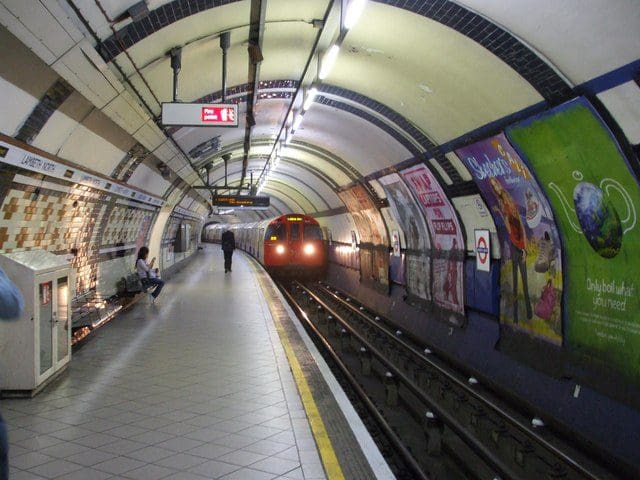 Earth home is an excellent way to start living an eco friendly life, to decrease your effects on planet. Earth home also has its pros and cons:
Advantages of Underground Housing
Constructing underground house will save the above land which can be used for better purpose and restoring greenery in the area, saving the resources, congestion free traffic and open space.
2. Energy Saving and temperature Comfort
They are much more energy efficient, photovoltaic / solar panels on the sloping roof can provide green energy and save energy. Heating and cooling of an underground will cause significantly less money as temperature will nearly remain constant due to natural conduction of heat. This is an advantage which is beneficial in both cases for cost conscious and environmental friendly. Even can save energy for future by using earth home.
Earth houses if designed properly can ensure comfortness more than usual housing. Architectures may design atrium or courtyard to allow natural light to come. Proper ventilation and good use of glass can ensure lightning and circulation of air too.
Earth homes if surrounded only by 6 inches of earthy material can ensure better protection from storm, fire, sound and even radiations.  Earth house can be made by fire resistant by using fire resisting material in construction. The earthy roof will also help the house in protecting from natural calamities such as tornado. Even in worst case scenario the it can save you from nuclear attack. These even provide more resistant to earthquake damage than usual structure.
Disadvantages of Underground Housing
At the time of flood, earth houses have potential for flooding, so it requires special pumping system to be installed.
Difficulty in providing emergency exits.
Complexity in design of plumbing and electrical wires
Underground Construction of Houses can play a major role in reshaping urban areas. It is an alternate option to construct and develop the urban areas in refreshing way and going more towards Eco friendliness.
Constructing Undeground house in Developing Urban areas may be a challenge but constructing new cities with underground housing and Saving Lands for better use, increasing the greenery and resources in the planet.