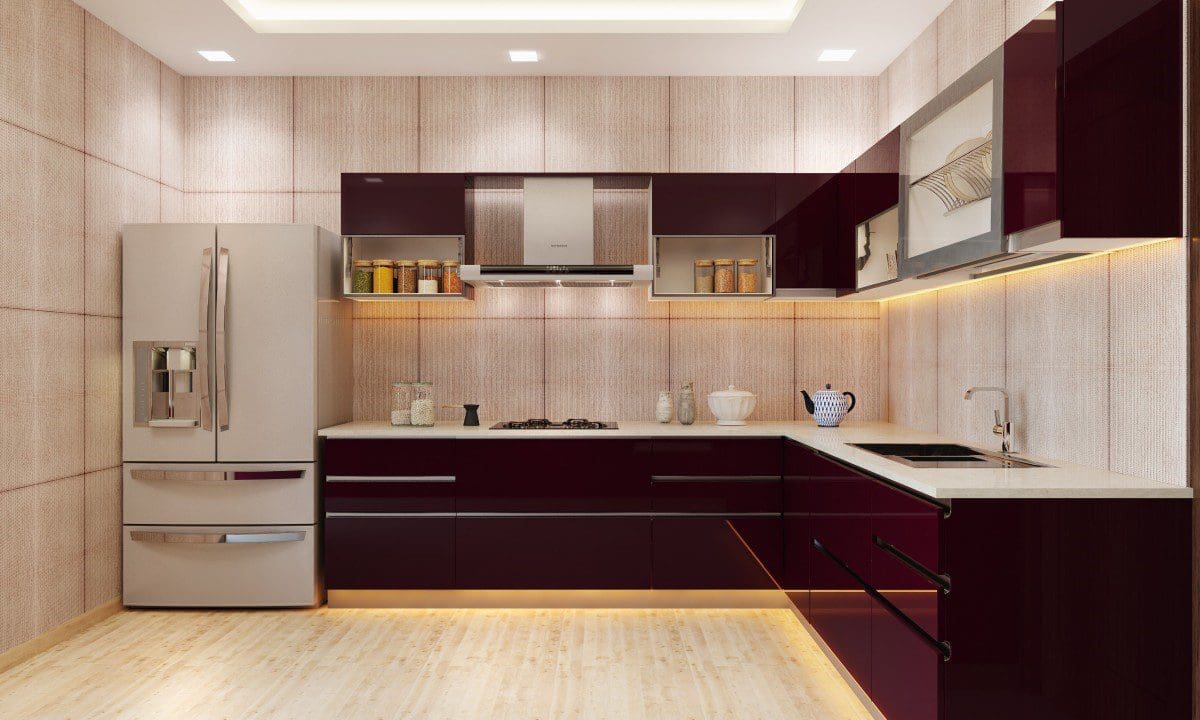 'A kitchen is the heart of a home', and we can't deny this statement. It is much more than just a place for cooking anymore. Large or small, traditional or modern, kitchens are fuel for bodies, minds and souls for its residents. The kitchen in modern times has evolved into a space which connects the different aspects of one's home and can be customized according to one's needs and style.
Modular kitchens are more common and popular today as opposed to traditional style kitchens in India. They have revolutionized the kitchen design in terms of function and aesthetics not only in India but all over the world.This has completely transformed the concept of kitchens.
They are not only functional but highly attractive too, also giving one the freedom to synchronize it with the aesthetics of the rest of the house. It is a boon for both the modern-day lifestyles and traditional ones.
Modular Kitchen is a modern style of designing a kitchen and its furniture layout using modules of cabinets, shelves, racks, drawers and so on made of various materials, to hold accessories, cook-ware, crockery and all that can ease out the process of cooking. The use of the term 'modular' means that the kitchen is made of several modules or units.
So, if there's any damage or the user wishes to change a small portion of the kitchen, it could be done with minimal efforts.
Modular kitchen units can be easily dismantled without damaging the structure. This kind of kitchen offers the latest style and products in the market and a wide range of products to pick from. From varying set-ups, shapes, sizes, colour-ranges, materials including fasteners, every modular kitchen could be made one of a kind yet being efficiently functioning depending on your budget.
They're efficient ways to use the available space. From in the smallest apartment kitchen to a huge kitchen in a villa, this type is never a disappointment. Time and energy saving is a plus point with this kind of setup. It is a unique concept aimed at enhancing the lifestyle of every individual.
The basic modules are characterized by standardized units for the floor and wall, deep units to accommodate electrical appliances and gas trolleys, and a wide choice of accessories in the form of wire baskets, carousels, adjustable shelves and pull-out units.
No matter what the size and the shape of the kitchen, the two basic preferences have always been wood and laminate for the cabinets and shutters, along with sturdy material like marbles or granite for the worktops. The popular layouts used for modular kitchens are L-Shape, U-shape, C-shape, G-shape, Island style, Single wall and Parallel walls.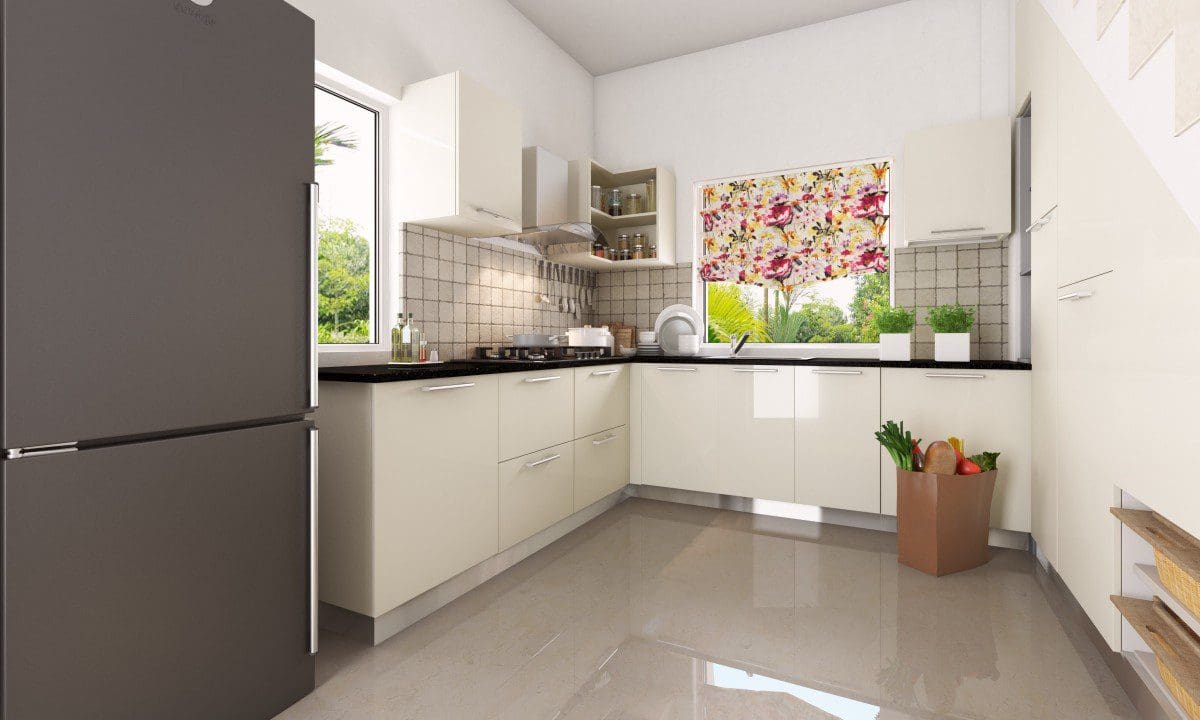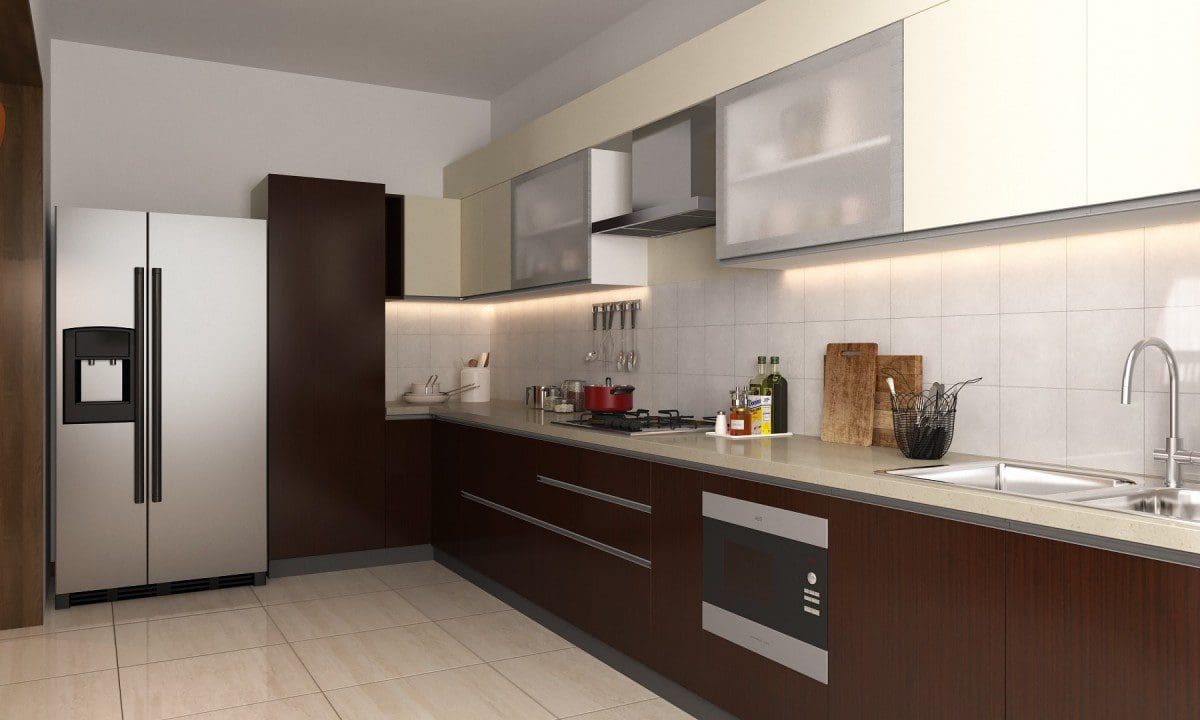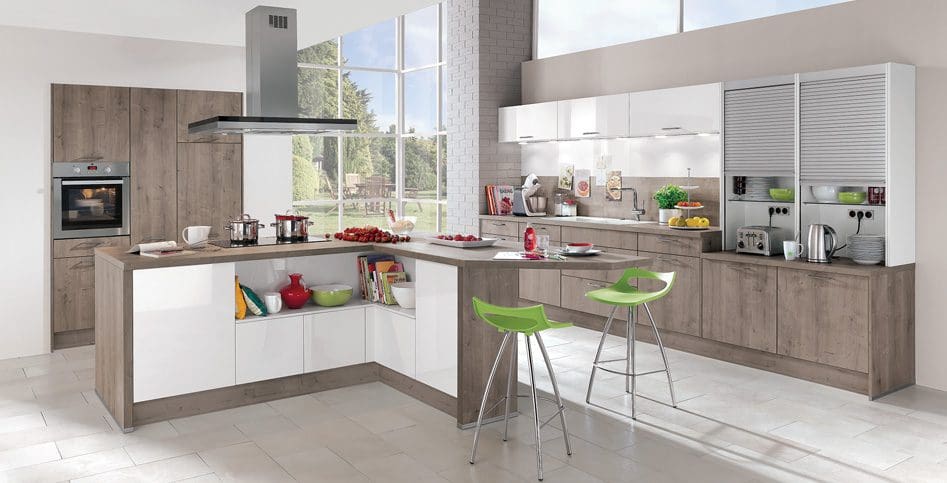 Island style can have more variants depending on the user-requirements, space available, design aspects and so on.
Pros and Cons of Modular Kitchen
Stylish
A good-looking and stylish kitchen is not only a status-symbol but it also adds to the beauty and elegance of the entire house.
Flexible Layouts
One can easily change, add or subtract elements such as colors, cabinets, shelves etc., from the kitchen without damaging the structure or looks of the kitchen. Repairs are relatively easy as modular kitchens are made with pre-fabricated components.
Convenience
Organizing your accessories, ingredients, crockery etc., is easier and the next time one wants to find something, they know where it's kept which saves up on time and energy. One doesn't have to keep running around from one end to another to fetch something. Modular kitchens have allotted spaces for keeping dishes, cutlery etc., which helps in making the kitchen a clutter-free workspace and stylish too!
Maintenance and Cleaning
It's a common taboo that modular kitchens require heavy maintenance. The fact it totally the opposite. They require the least maintenance which is an asset for modern-day working families. Modular kitchens are user-friendly and can be cleaned easily. The materials used in the pre-fabricated components are generally wash-proof and do not accumulate dirt. The next time the kids stain the cabinet, you know what to do!
Space – saving
Wall-mount and Floor-mount units efficiently utilize the space and increase your storage space.
Cost
Though there are a wide range of products available suiting the user's needs, the cost of installation is high initially compared to a regular locally-made kitchen. This includes labour-charges, material costs, transport and energy.
Labour
Unlike constructing a regular kitchen, installing the units in a modular kitchen requires skilled labour and good precision. The installation process is time-consuming too!
The next time you are ready to start constructing, you know what to look for!