If you are a wine enthusiast, then you must love to collect wine bottles to keep a steady stream of wine to pair with your favorite meals or help you lessen your stress after a long day. However, wine bottles take up a lot of storage space that you eventually find in your kitchen and closets filled with them. These storage spaces that could be put to better use are now only adding clutter and disorganization to your home.
If you are one of those people finding themselves with a wine collection steadily growing out of control, then you may need to find somewhere else to start storing all of your bottles. Sure, there is an option to put them in a wine cellar. But, most people rule this possibility out at once because of the high cost of incorporating one.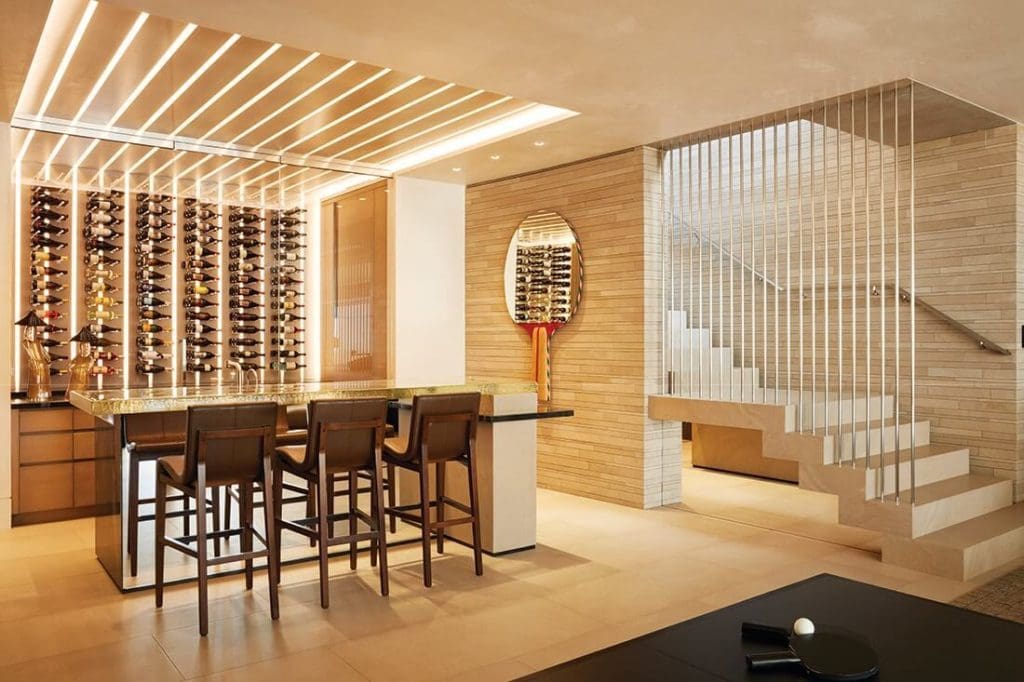 It's no surprise that wine cellars are expensive considering the fact that they add aesthetic and resale value to your home. That said, it is not impossible to have an inexpensive wine cellar that you can easily maintain without spending a fortune on it. Here, we will discuss a few affordable ways to add a wine cellar to your home.
Things to Consider Before Creating a Wine Cellar:
1.Choose the Type of Wine Cellar:
Basically, there are two types of wine cellars; passive wine cellar and active wine cellar. A passive wine cellar doesn't require any environmental temperature or humidity control while an active wine cellar does.
The ideal temperature of a wine cellar, regardless of being active or passive, is 55 degrees Fahrenheit (approx 12.7 degrees Celsius). Any temperature more than that will have a negative effect on wine in the long run. Moreover, the temperature should never be more than 65 degrees Fahrenheit (approx 18.3 degrees Celsius).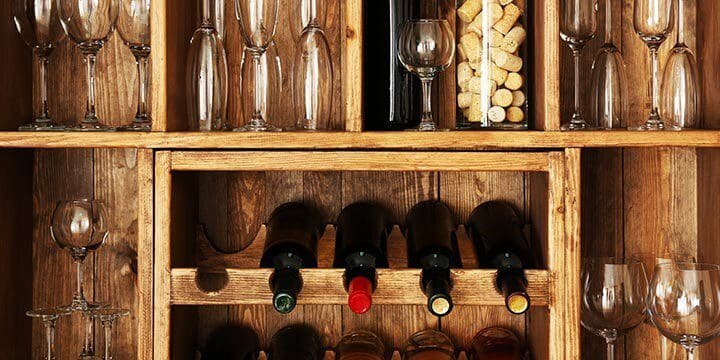 Meanwhile, the humidity should be between 60 to 70 percent. But if that's difficult, then even if its slightly more than 50 percent, it is acceptable. Very high humidity, i.e. 80 percent or more will cause mold to form on the corks and bottles. In short, the ideal wine storage should avoid direct light and heat. If your house doesn't accommodate such conditions, then you might want to consider investing in a wine cooling unit and humidification system. Considering their size and quality, they can easily cost more than 30,000 rupees.
2.Choose the Right Spot in your Home:
For a wine cellar, location is the key. Depending on where you plan to locate your wine cellar, you can either spend a substantial amount of money or get by on a fraction of that cost by saving money on renovation costs, cooling units, maintenance, etc.
Incorporating a wine cellar in your home is not just about adding a few shelves, putting them together in a spare room or space in your house, and storing your bottles. Rather, there are some indispensable elements you have to consider to create your ideal wine cellar.
Wine should always be stored away from places with direct sunlight and where the temperature remains the same throughout the day. These places can be basements, closets, under the stairs, etc.
3.Inexpensive Insulation Systems and Rack Materials:
It is not always necessary to hire insulation experts for your upcoming wine cellar. Instead, you can visit your local hardware store and buy common items such as bubble foil, reflective roll, insulating mats, etc. These items are effective on top of being budget-friendly.
Now that you are done choosing the cellar type, location, and insulation materials, all is left to do is build the racks. Use materials such as old pallets, wooden crates, drawers, wooden slabs, etc. Most of these materials can be old and modified as per the design you are creating. These racks can be easily made by you using just what you have stored away in your attic or garage.
Affordable Wine Cellar Ideas:
wine cellar in Basement:
As we all know, basements are ideal for wine cellars since they have a cooler temperature than the rest of your house. Depending on the size of your basement, you can either convert it entirely to a wine cellar, or you can use just one par for storage and the rest for seating and gathering.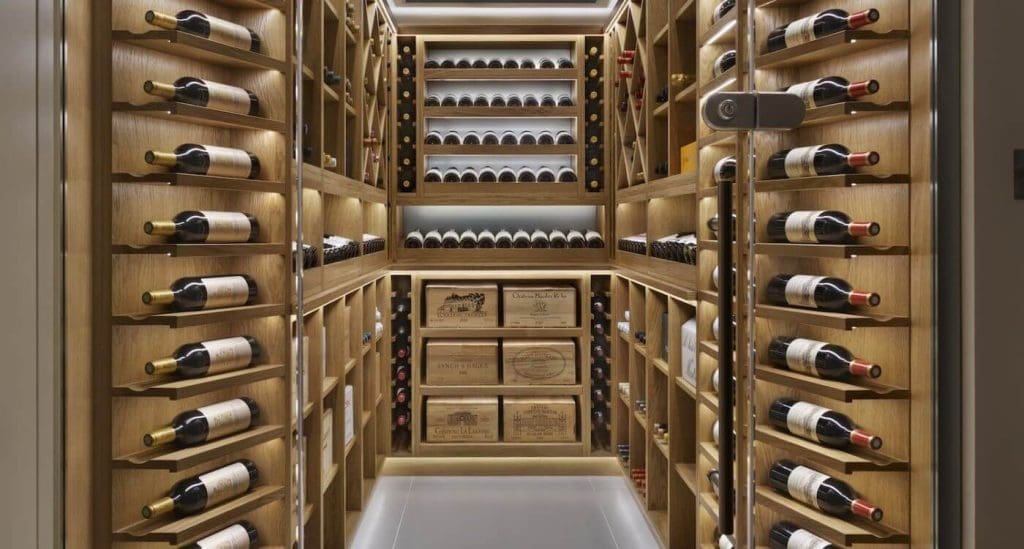 wine cellar in Kitchen:
Although most kitchens are cramped with no extra space, there is a smart way to incorporate a wine cellar or a fridge that doesn't take up much space. All you have to do is use half of a wall and build a wine cabinet there with suitable conditions for storing wine. Use the other half of the wall to store other kitchen items.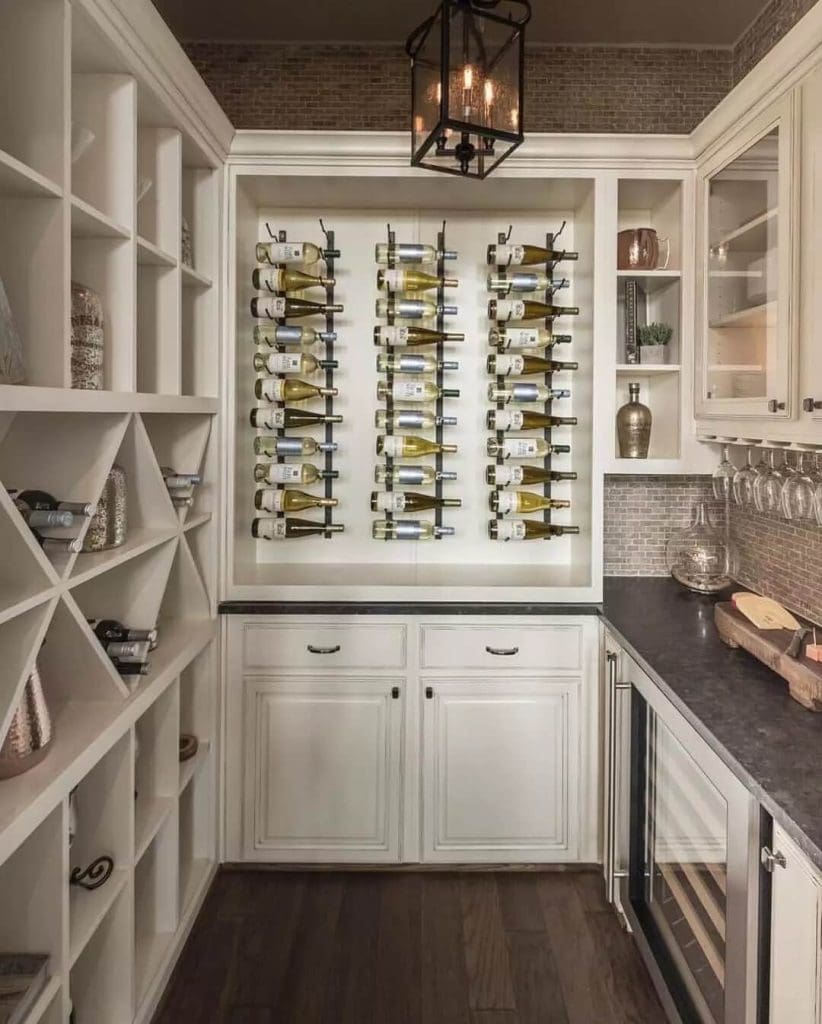 Mudroom:
Since mudrooms usually have a lot of storage space, they can be perfect for installing wine cellars. You can simply add a wine shelf or storage drawer in your mudroom cabinets to store your wine.
Living Room:
Designing a living room is crucial for any home since that's probably the only space used for entertaining guests. One interesting idea to add a wine cellar is to convert the entire wall with a glass wine self and incorporate appropriate insulation systems. This not only solves your desire of adding a wine cellar but also creates a statement look in your living room.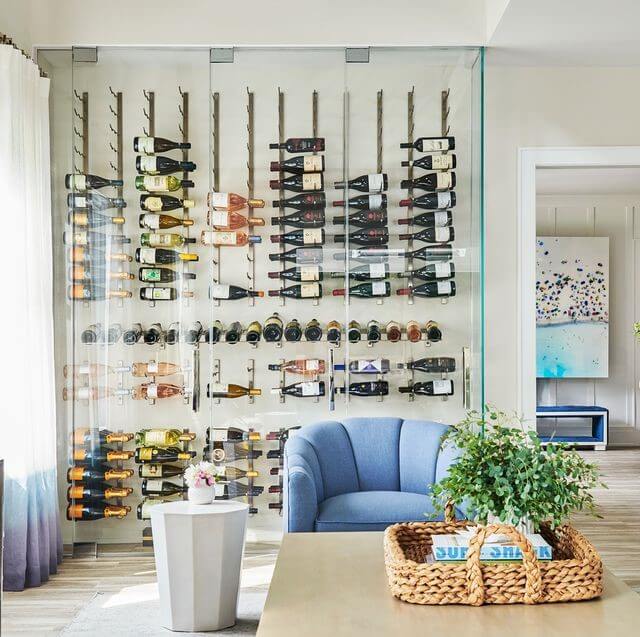 wine cellar under stairs:
The space under your stairs is rather huge but is often kept empty. Put this wasted space to good use by carving out a mini wine cellar with a cooling system and a glass door for a luxurious look. If you are tight on budget, then you can also install cabinets or drawers to store your wine collection in a dark space.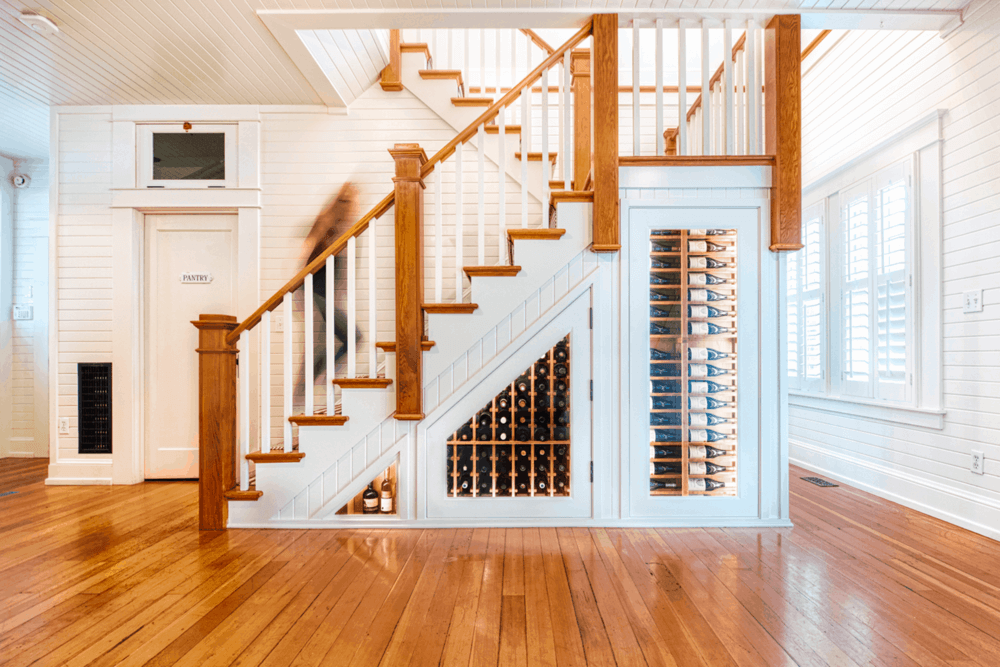 There are just as many ideas to add wine cellars as there is the number of wines in the world. It all comes down to how you can creatively use the already existing spaces in your house to incorporate wine cellars. The above-mentioned ideas don't always require lots of money, but they do add a certain luxurious appeal to your house.