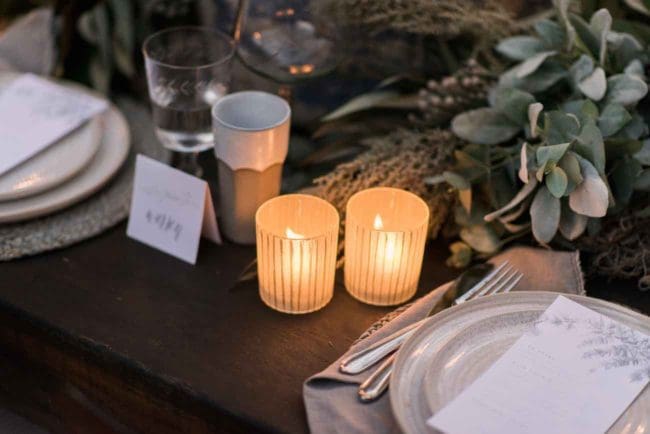 The term 'Organic' is something we are getting to hear more often nowadays. Be it our buildings, our living environments, our farming procedures or common materials of everyday use – organic is one thing which has managed to creep into all these spheres and many more. Lighting designers and manufacturers too are quite fazed by the idea of organic elements in elements, which has led to the quest of more and more creative innovations in the field of lighting design and products.
Let us have a peek at some such products inspired from Organic Designs which have managed to take the field of lighting novelty by storm.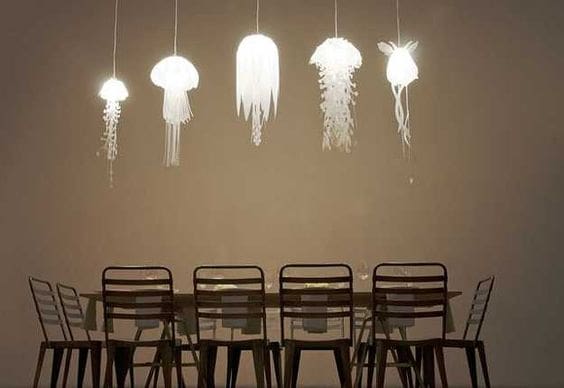 One of the best ideas is to develop lights inspired from naturally occurring creatures themselves. There are several such creatures which when incorporated in lighting design can create a very different ambience altogether. Jellyfish, which is the source of inspiration for the above kind of light is an aquatic creature. This kind of a luminaire design sets the mood for a very fluid and easy-going environment for your home interiors, at the same time lending a very unique and uncommon view for your guests to amaze at.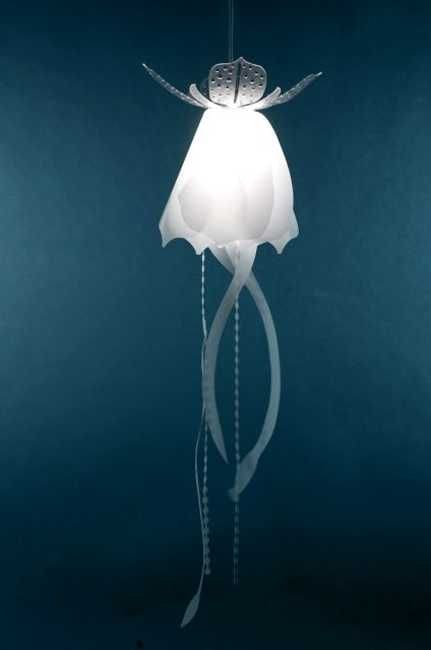 The colour of the light could be made to match the real surrounds of the creature for an added effect. The suitability of the lighting is favoured according to the functionality of rooms – be it dining spaces, verandas, entrance or rear porches and terrace gardens. For unique luminaires and light designs, such as the above, it is best to dim the surrounding zones, and let the particular designer lamp do the talking. It not only acts as an element of attraction, but also lights up the space in a not-so-bright, yet sufficient manner.
Apart from aquatic creatures, here's something you could do with a perched bird, for instance. Depending on the quality of the space, the organic lights could be designed for aquatic, aerial and terrestrial creatures. It is quite common to have birds and butterflies on wallpapers and paintings. A wireframe lamp or a designer luminaire in the shape of such a creature is a rather welcome sight!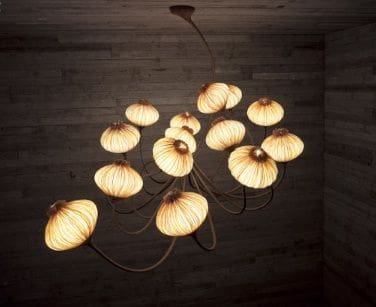 Lights can be designed to look like plants too – from the wild or from your backyard – and this adds an entirely new vibe to the space. Such lighting is a great choice if you wish to go for something unconventional yet strikingly attractive. Lighting design could take the shape of mushrooms, figs, leaves, pumpkins and so on – almost anything and everything!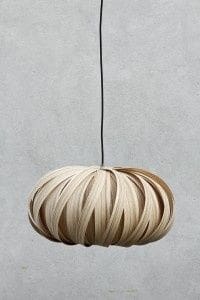 Come Halloween, and we are all in a fix as to what and how to incorporate for the perfect lighting design. Well, ideas have no limits to themselves, right?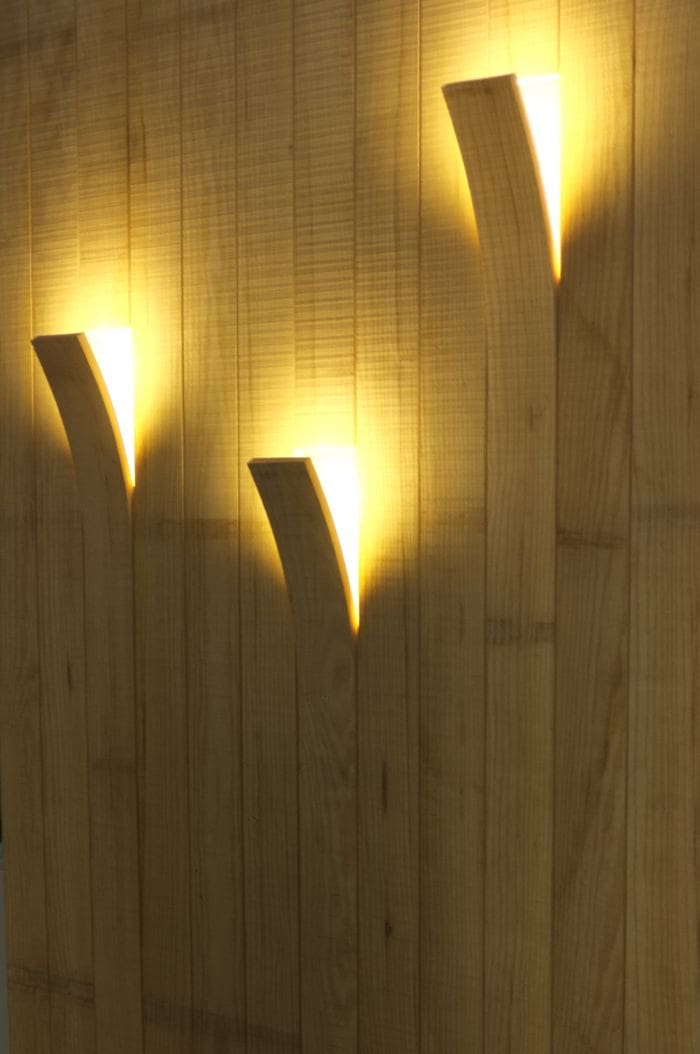 Apart from incorporating animals and plants, what also pertains to organic nature is the use of natural materials for the making of luminaires. The wood cladding in your home spaces could be given a twist with the help of such lights which seem to come out from the wall itself. The lights here create a peek-a-boo effect for the user to reside in and create the base for a very wall or facade with high appeal. This kind of lighting could also be used on the entrance facade of your house itself, right next to the main door, for a spellbinding allure.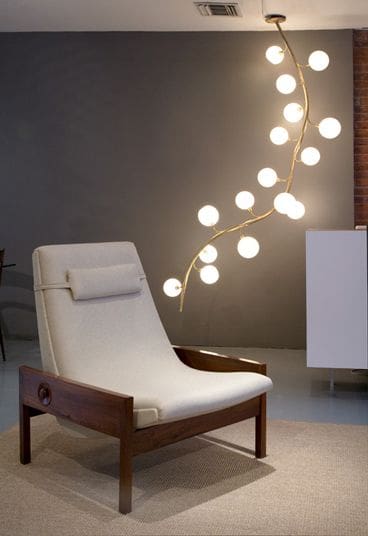 We all love Fall – the season of dried twigs and fallen leaves has a charm of its own. Be it the dwindling vegetation or the orange yellow ambience around, there is hardly a thing about autumn that we dislike. What if we suggest you to bring the magic of autumn within your home interiors? With lighting design, luminaires have been designed in the form of tree branches and twigs with light bulbs as yellow leaves. This creates the impression of a space that is at par with the natural elements of the outdoors.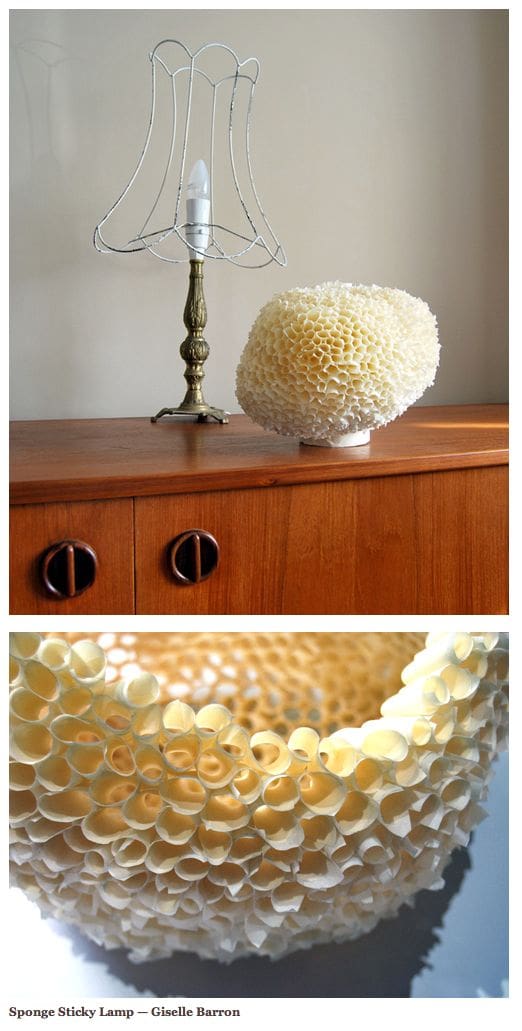 As they say, there is no restriction to inspiration. This example of a beautiful lamp is inspired from sponges – aquatic creatures that can gather amass to create huge coral reefs. You may be an avid lover of the sea and might have wished to explore the deeper realms of the ocean life. Such beautifully designed lamps are for those sea-lovers and add up an element of quirk to home interiors. Since such luminaires have several perforations, there is a brilliant play of lights in several directions and thicknesses.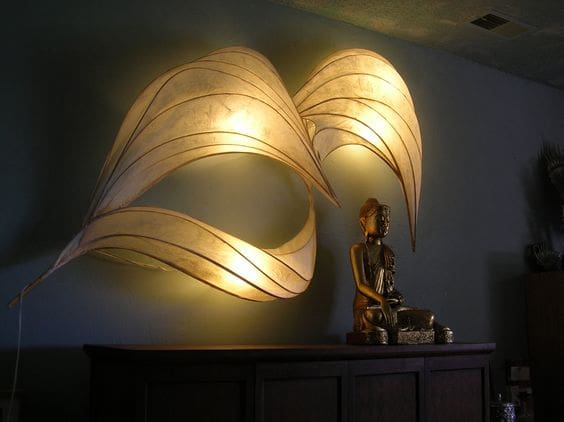 Organic designs are all about flow. These designs cannot be rigid. We generally stick to rectangular or circular luminaires for lighting up our homes. What if we go for something more fluid and more unconventional? Got a special corner to adorn? A bookshelf that you wish to light up ina a unique manner? A showcase where you want to highlight an exotic buy? By going for organic lighting you are ensuring all attention drawn towards that zone in particular, hence weaving magic into your home interior.
– By Sourav Suman