Accent wall is a wall which has to be stand out from other walls in the room. It can be the wall on the opposite of adjacent walls in the room. This wall should catch the eye of the guest entering in the room hence it should stand out. There can be millions of ways in which you can decorate your accent wall, depending on your choices, on your style and on the theme of your home. Especially your accent wall should speak to you and it should have some character and story.
We will see in this article some of the unique ways and ideas in which you can decorate your accent wall and make it stand out as a different piece in the house.
When you have a make a wall stand out you need to go a little bold with it and there is no harm in this. If your room has plenty of natural sunlight then you can paint your accent wall in a darker color than the other walls. Like you can paint it dark brown, dark green or even black. Then you can hang some pictures onto it or some photo frames and you are done. As soon as someone will walk into the room this wall will speak and stand out because this is the boldest of all other walls.
Similar to the first point if you think your room doesn't have enough natural light and you have to use artificial lights then choosing a warm or darker color for the accent wall won't come in handy. In this case you can keep the accent wall in lighter and cooler colors like grays and blues. For e.g. if other walls of the room have whitish color then you can do the accent wall in grey or blue but lighter tone. This way the accent wall will also stand out and room will also look bigger.
These two points focused on the colors and painting of accent walls, but today we have zillion of things to do as we have variety of interior pieces and materials in the market. So let's get creative and discuss some of the ways to create the accent wall considering the interior design.
3. Create your own gallery
This is one of the most common ways to decorate an accent wall. With this you can put a lot of pictures with frames onto the wall. For better hierarchy first create a theme. For e.g. you can create the picture frames based on travel and journeys or places around the world or you can simply install pictures of you and your family or if you are an art lover you can put a lot of artistic pieces or paintings. This way the wall will have a character also and your personality will also speak out through it.
     Imagine walking in your home and the first thing you see in front of you is those beautiful pictures. To create this look you can simply paint the wall in a lighter color and hang a lot of pictures on it irrespective of the size remember to fill at least half of the wall with it instead of just putting in centre . You can also keep some gaps between two pictures and fill your wall.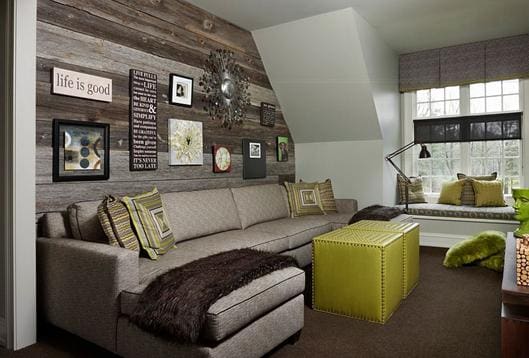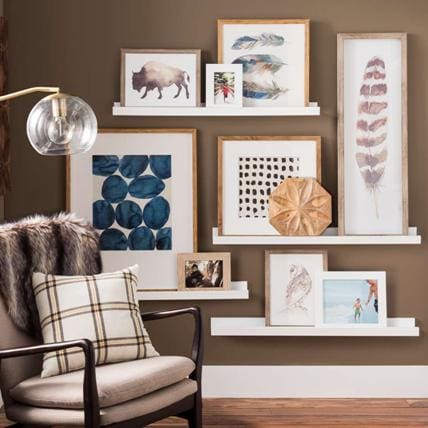 Textures are one such 3D element which whenever added to any wall make it stand out and speak volumes. You can either add a light color texture on a dark colored wall or vice – versa. There are many different ways to add texture to your wall like:-
You can choose a designer stencil of your choice from the market and paint it with your favorite color.
DIY that is do it yourself this is a very popular method where people are themselves creating different ideas on doing there textures. Like you can pick a piece of cardboard cut in whatever shape you like and draw the outline onto the wall with it and fill the shape with colors. Another way is to use masking tape and creating patterns through it on the wall or using a sponge to create a texture , there can be end number of tools to create textures just make sure they are 3 dimensional only then they will come under TEXTURE category.
You can even install readymade wooden or laminate boards which come in different patterns and textures and can be easily fixed to the wall.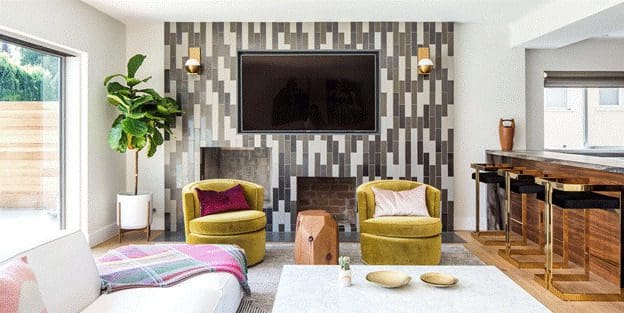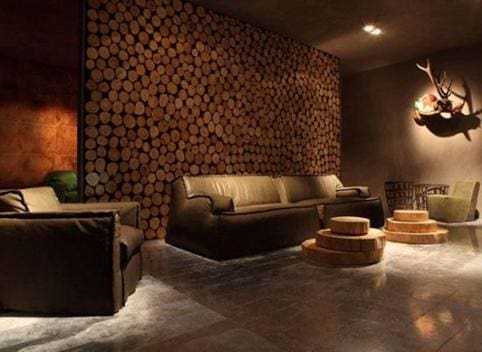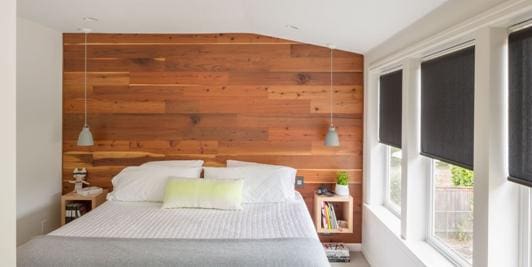 Adding greenery into our spaces these is extremely trending, not only because it's good for the environment but also because we know that plants bring positive vibes into our space. They can make our spaces feel cool in the summer whether without spending bombs. There can be different ways to add plants or greenery onto the accent walls. Like you can either keep the whole wall as green wall or a part of it? Another popular way is to hang planters on the wall these planters will be equipped with interior plants which require minimum amount of water. One more way to make your accent wall greener is add flattened leaves frame. All of these give character to your accent wall apart from the additional benefits of plants.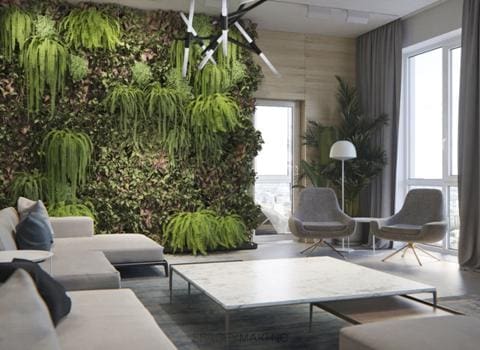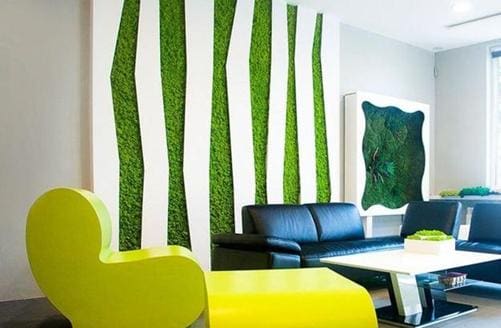 This is one of the most popular materials used in interiors these days. All you need to do is get your choice of wallpaper and install that's it. You just need to be careful about choosing the patterns and designs. The design of your wallpaper should be in accordance to the theme of your house for e.g. if you have done a traditional style interior that you should choose a traditional design for wallpapers , needless to say the color of the wallpaper should be in the same color family of room's color. For kid's room you must choose a funky or light design of wallpaper. Adding wallpapers onto your accent wall can make it stand out without many efforts also it is maintenance free.
7. Furniture and Essential
Not only looks but you can even work the the functionality of your accent wall because of the less space and small homes we need to make out the most of everything so you can also use the accent walls for adding furniture or storage . For e.g. you can install your LED TV screen on the accent wall install a good TV unit around it, add few art pieces like vases or books on this shelf. This way you can have functionality with design.
These were only some of the ideas of building a powerful accent wall for your home, though there can be a lot more ideas as decoration is simply based on your creativity.
All of these ideas if done properly then you will have an amazing accent wall which will catch anybody's eyes within seconds.