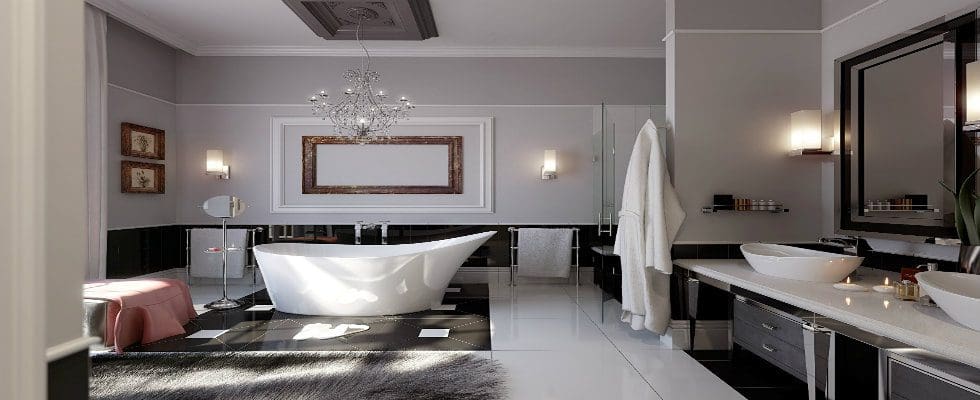 Haven't you ever dream of owning a luxury bathroom like the ones you see on TV? Of course you have and owning a statement bathroom isn't essentially much of an extravagance you can't afford. The posh look of any room emanates from the right design and a few pieces of tasteful furniture. So, if you have got a good eye for style and panache, you will indeed be able to create a grand looking bathroom space. Here are a few tips as to essential articles you need to have in your bathroom to make it look stunning!
#Shower ahead!
An essential to any bath is a good shower head. But don't stop there, be generous here! It is particularly essential to have more than one shower head in your bath, the second one preferably being a handheld one. Also, to add more elegance, fit in a square shower head as the main one. This will not only add a posh look to the interior but is also wildly wonderful to use.
#Light it up!
Like any other room, the bathroom also requires adequate if not more lighting. The sink area in front of the mirror essentially needs it the most. Plus, what's the use of having a statement bathroom if not to show it off a little?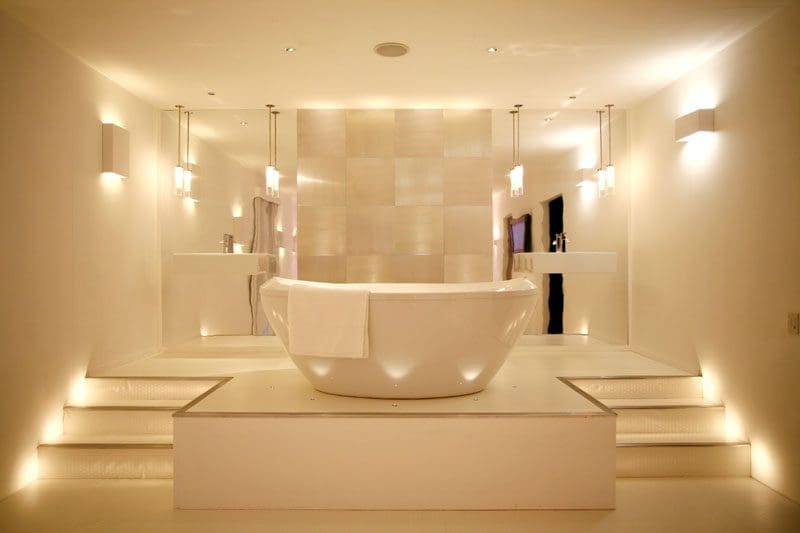 #3. Vanity much?
Just as a house needs a lady's touch every bathroom must have a lady's area. A vanity is a must have in every bathroom. It makes the place look more luxurious and it is entirely comfortable as well. You don't necessarily need to have a large dressing table with vintage chairs. A small accessible area that goes with the tone of the bathroom is quite adequate.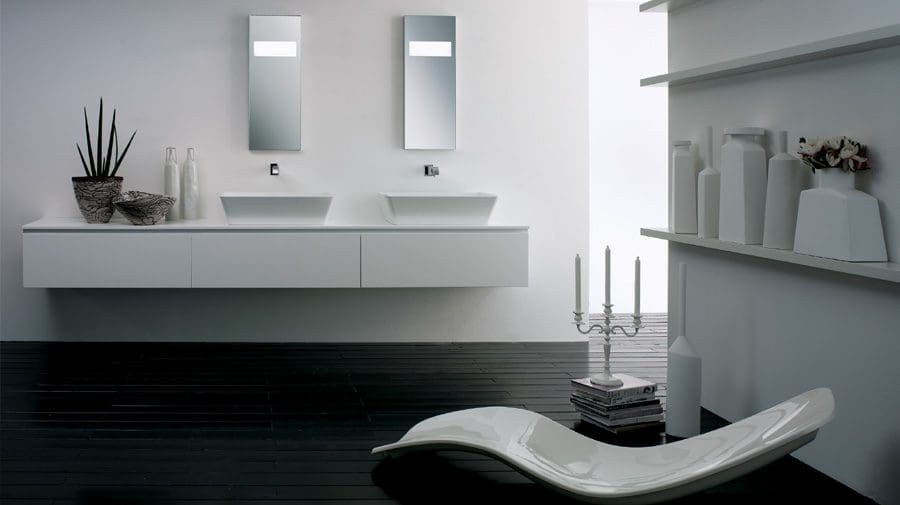 #Steam on.
A steam head is one of the trendsetters of 2016 and every luxury bath needs one. It is wildly soothing to use and you'll never need to book a spa appointment again. Cost of installing a steam head is moderate as well so there is no need to fret.
#Size matters!
Elongated toilet bowls with shorter backrests make more sense as they add more comfort and make sitting down and standing up easier. Also, it is quite the trendsetter right now, so don't hesitate to inculcate a toilet of such fashion in your bathroom. Also, it is advisable to have the double setting with the similar bowl beside it.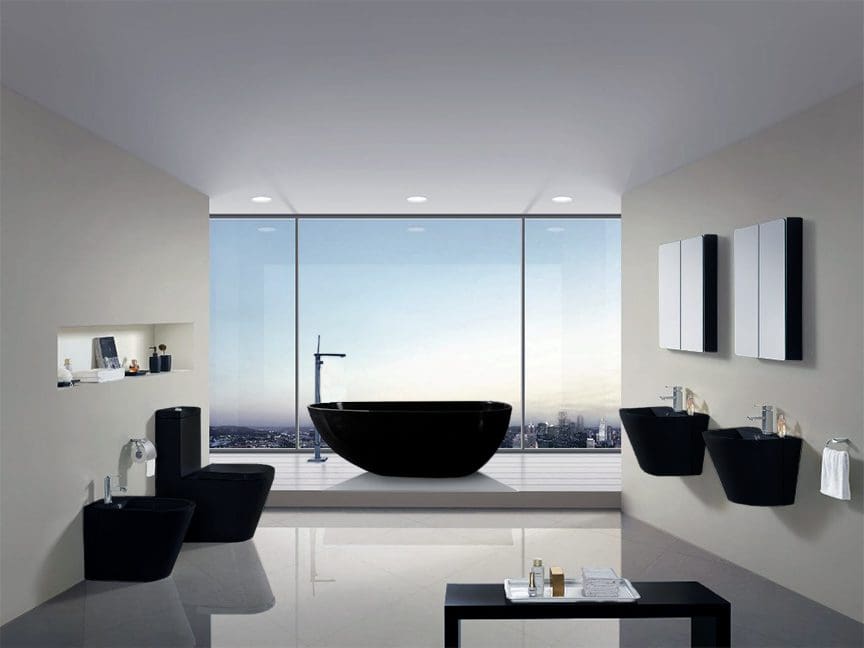 #Need a bath?
Soaking in a relaxing bath is one of the best feelings on earth. And in this day and age, it is essential to have a bathtub in your bath space. However, the key to making the bathtub fit is simplicity and posture. Don't go way out of hand to get a wildly expensive and fancy looking tub. Stick to simple and elegant and position it well. Usually the bathtub is the center of attraction in any bathroom, so if you play your cards right you might happen to get the look of the bathroom of your dreams.
#Mirroring mirrors!
Doesn't that seem cool? It is quite the trend now and looks simply fabulous. If not necessarily similar mirrors of different sizes, two exactly same mirrors over each sink is positively posh looking! While you at it, do note that two sinks are a must as well.
#Need a seat?
Taking a shower is supposed to be a relaxing time and don't you get annoyed when your limbs start aching? Which is why it's best to install a seating area within your shower. It will also be exceedingly feasible when you have to shave your legs. Many shower seats are detachable so you can take them off if they prove to be cumbersome.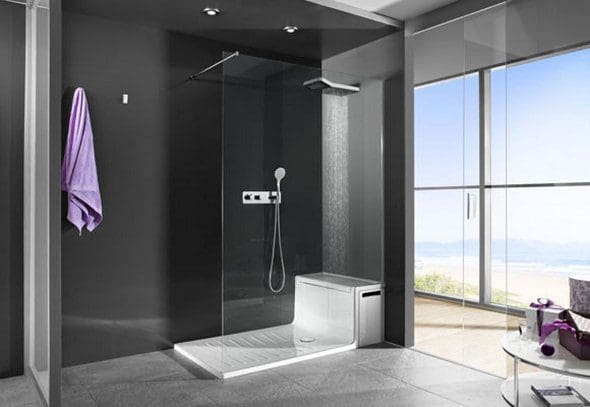 #Storage space:
The days of the bathroom being just a place to take a shower or gone. A linen closet and a supplies cabinet is a must in any household's restroom. However, while choosing cabinets, make sure they go with the paint or tile color of the setting or else, opt for dark wood cabinets as they go well with almost everything.
#Rug rage.
A bath rug is almost as essential as a living room rug these days. And picking the right one is even more crucial. If you don't have wild tastes, stick to a plain small one that compliments the ceramic of your bath tub, which ought to do the trick!
-By Sushmita Baskaran