Even though the design is a very subjective thing and there is no rule to follow a trend when it comes to creativity, different designers have their own style of working and they all are unique in their own way but for the knowledge of homeowners about the design industry it is important for them to know about the design trends that rule the market, so trends that can make big in the coming year can be:-
ZEN is a Japanese style that focuses on creating balance and harmony through designs.  We know today how much it is important to have a sustainable approach towards life and that comes with a sustainable design. Zen interiors take the design towards:-
Natural light being the main design focus
Clear spaces, less and minimal furniture.
Natural materials like Bamboo, Cane, and wood
Soft colors like light beige, and earthier colors.
Eventually, it creates a peaceful environment through design.
Use of natural and handmade pieces like wicker storage baskets, cane on chairs, bamboo window blinds, etc.
Less but unique pieces of furniture.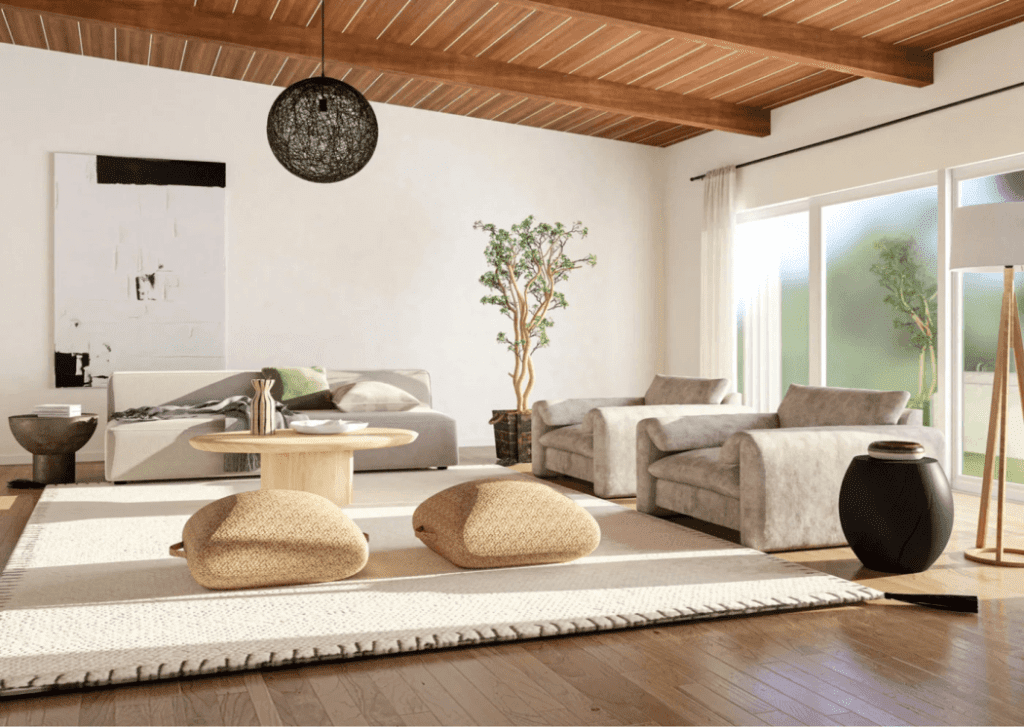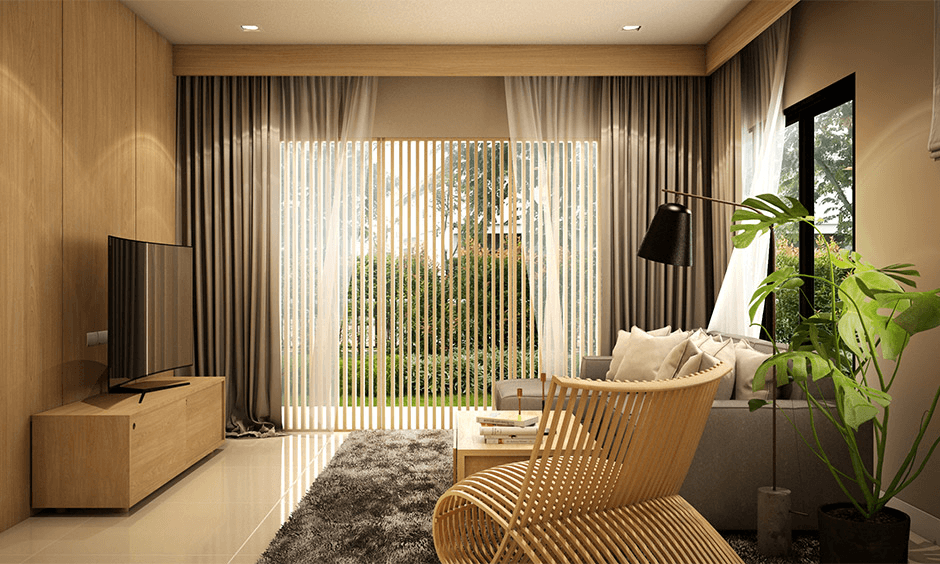 Biophillic design is including more and more nature into our space, in terms of indoor or outdoor plants creating small gardens in or around the home.
With the COVID -19 not seems to get over any time soon we will get to spend a lot of time at our home working or just being with families and enjoying at home where we might not get to see the outside world very often, so it is important to have a lot of indoor plants at home with good sunlight to create a harmony in life as being close to nature has proven to relieve stress and maintain a positive atmosphere at home.
From a giant fiddle leaf plant to a tiny snake plant you can safely keep these all in your interiors to maintain your connection with nature when you are home all day.  Also if you are allergic to plants and you have infants and dogs at home you can also use artificial plants to give a vibrant look of real plants in your interior space.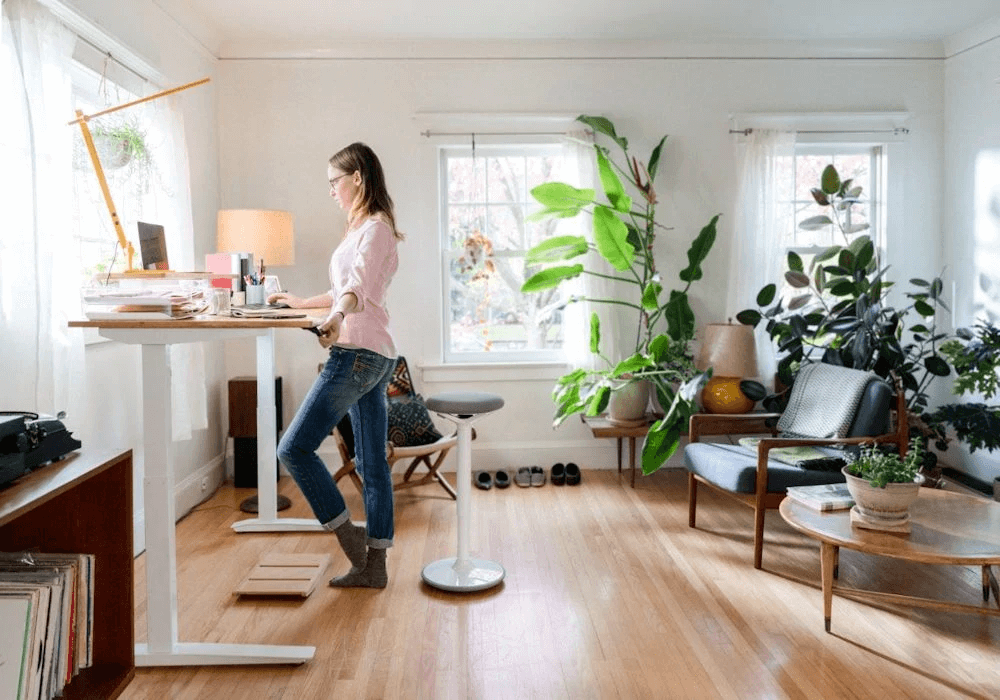 With so many choices in line today designers today have to make multi-utility spaces in order to use a lot of design pieces in a small space. Multi-utility spaces are not just space-saving but eventually, they save on our pockets too. 
There will be more need for clever spaces that can be used in one or more ways.
A living TV unit turning into a study cum a storage shelf.  
A chaise turning into a bed when required.
Chair turning into a recliner
Other furniture pieces that hidden storage spaces.
Combining different activities in a single space to make the best use out of space for e.g. an office set up in a living room.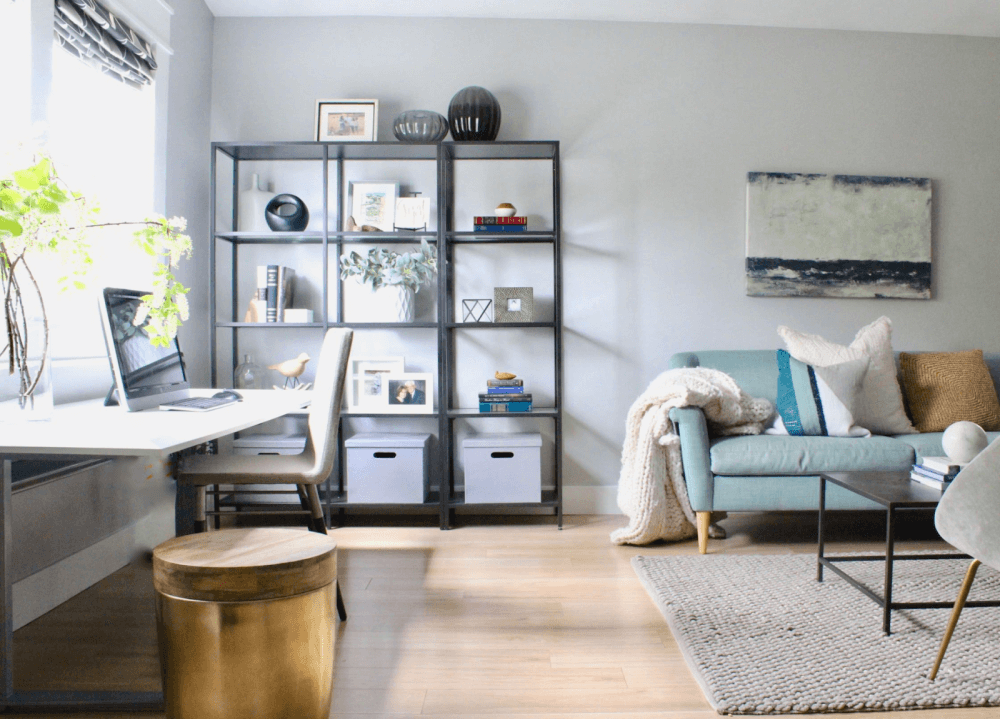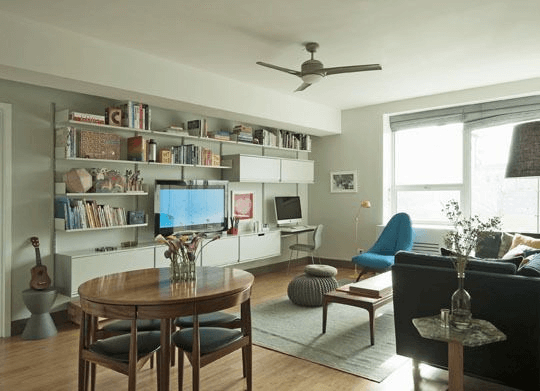 Organic furniture pieces add a feeling of relaxation and flow in the otherwise linear space. Not just furniture in fact curves in the forms of art pieces and artworks also create the same impression. You can use curved furniture in the form of:-
A big bold curved couch in a neutral color to add a flow to the space.
A curved side/coffee table.
Curved center table.
Curved artwork on the wall.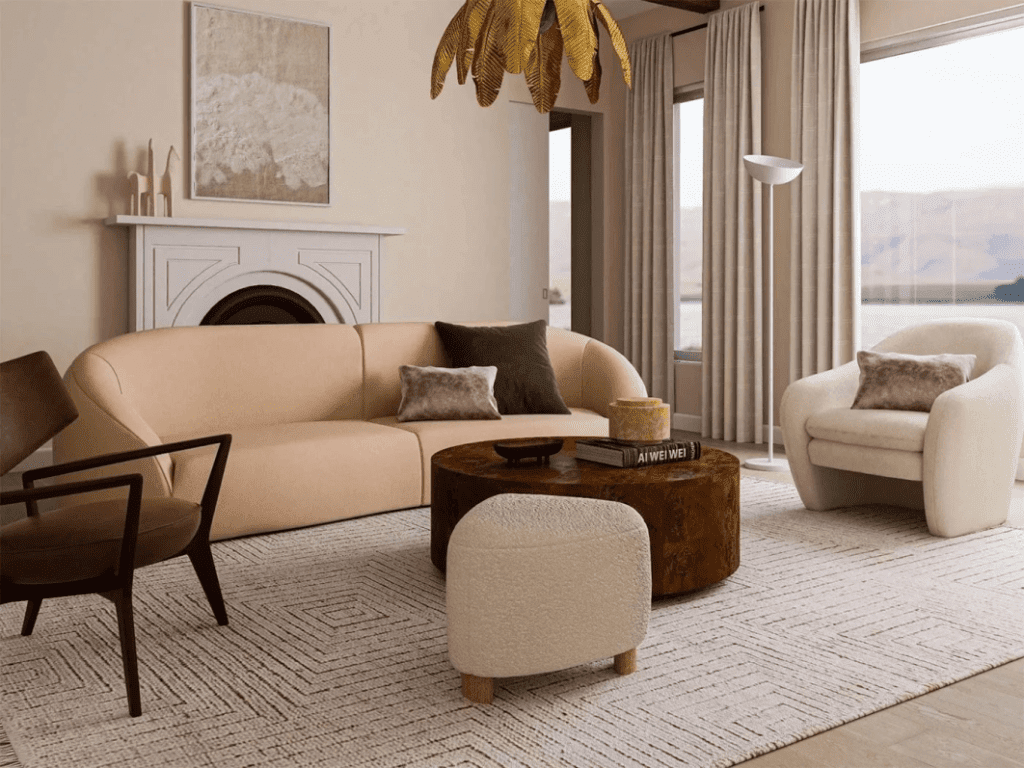 In recent years we have seen the re-emergence of a lot of retro styles in the design like the use of bold colors, curved shapes, interesting patterns, and artworks back into the modern design, so some of the '' Retro things'' that we can see in the coming future are:-
Splash of bold colors in the form of furniture and art pieces in contrasting the neutral tone space.
Organic shapes in furniture and art pieces like sculptures and small art pieces.
Use of soft vintage materials like velvet, corduroy, satin, etc.
Use of bold patterns like black and white checkered flooring, stripes, or pastel colors tiles in the bathroom.
Use of accent pieces like bold abstract artwork or a rug with bold patterns.
Dramatic wallpapers.
These retro pieces give a new look to the space without affecting the modern use and comfort of the space.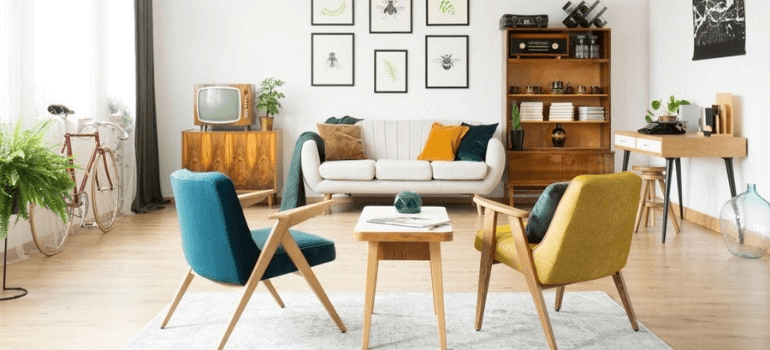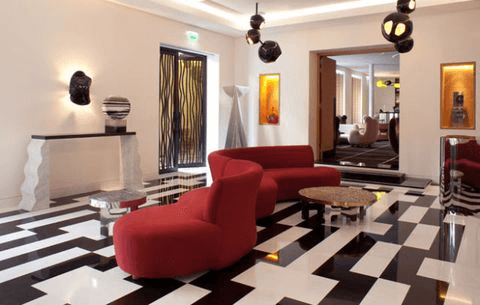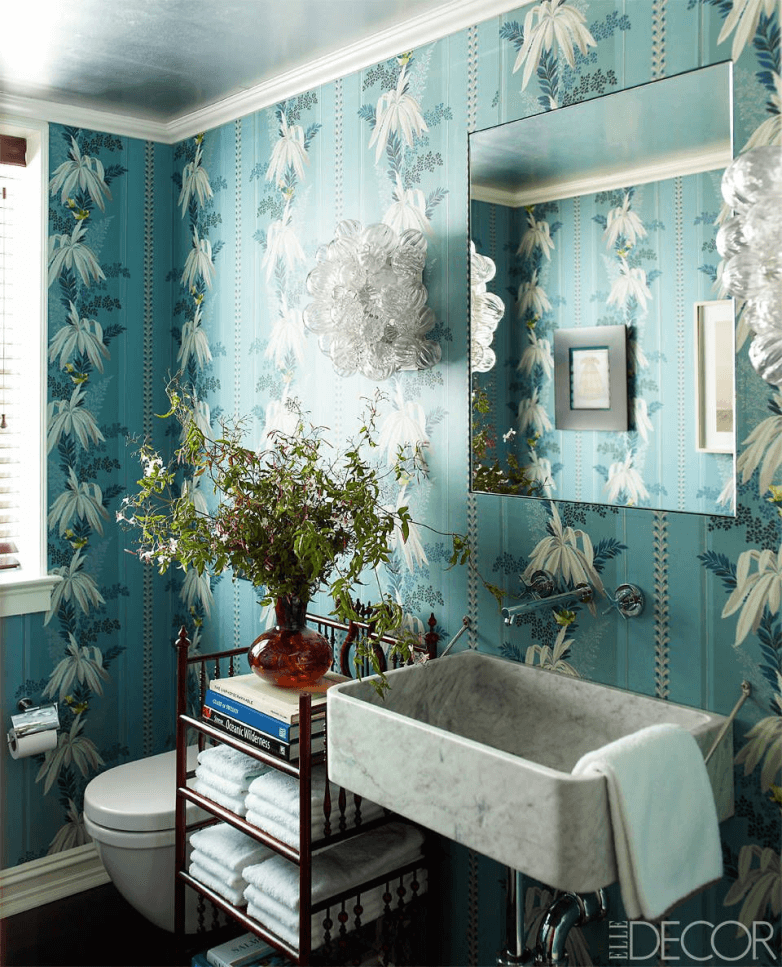 This trend can never go out of fashion be it any year. Minimal space means keeping the things that are necessary for us in our space and not filling the space with a lot of colors, furniture, or art pieces.
Creating more black and white and neutral colors in the space.
Using modern and sleek furniture that has no ornamentation or detailing but is just simple and modern.
Use of one splash of color in the overall black and white tone. 
YOU MIGHT BE INTERESTED IN BELOW INFORMATION