Urbanization brought forward all kinds of buildings, from commercial hubs to transit systems, all of them arguably made our lives so much easier. Mixed-use buildings could be considered as one of the best outputs of urbanization. With the rapid growth in urban centers, planners continue to create new solutions to meet the demand of this upsurge. Traditionally, people didn't segregate their buildings according to their functions. 
It is common knowledge that throughout history, people built homes next to markets, eateries, taverns, places of worship, and various shops. This was a norm around the globe. Then zoning laws were used to regulate where buildings of a specific function can be placed. However, a few decades ago, this changed for the better. The younger generation needed a city life where everything is presented to them in one place. 
So, the idea to create a space where diversity, authenticity, vibrant social life, and workability can all be found in one place was re-imagined. That is when mixed-use buildings came to play. The rise of mixed-use buildings can be considered as an urban revival of the millennia-old mixed-use building model. This is because the concept of mixed-use buildings began a few centuries ago, but lost its use with time.
However, now, planners just cannot work with simply designing a stand-alone office or residential building. So, to understand the rising need for mixed-use buildings, we first need to understand what these buildings are and they contribute to the neighborhood as well as the environment.
What are Mix Use Buildings?
These buildings provide city inhabitants with neighborhoods that integrate work, home, shopping, transportation, and even green spaces. Combining three or more of these uses into one structure brings together several uses within either one building or a small area. One example would be a residential building that consists of shopping complexes and offices. Additionally, combining an office building with a commercial hub, eateries, and guest houses, is another example of a mixed-use building.
There are two types in which mixed-use buildings work – vertical and horizontal. 
A vertical mixed-use building is a multi-storey building with a typical mix of places apartments on the upper levels and retail or offices at street level. There is also a basement level that provides parking and access to underground public transportation.
A horizontal mixed-used building is spread over a site consisting of several blocks around an open space or courtyard. These individual buildings serve one or two specific uses while creating a microcosm within a neighborhood. 
Why Encourage Mix Use Buildings in the Neighborhood?
A good building must bear in mind the needs of its future occupants as well as its impact on its surroundings. Additionally, the profit of the neighborhood should also be considered. There are many benefits of mixed-use buildings. The reason why these buildings are good for the neighborhood is that they make the lives of the residents easier. As urbanization puts pressure on the need of buildings to "do" more with "less" increases, more and more neighborhood is an adaptation to this kind of lifestyle. Below are the few benefits of mixed-use buildings.
They provide greater housing variety and density.
Mixed-use buildings reduce distances between housing, workplaces, retail businesses, and other amenities.
These buildings give better access to fresh and healthy foods, as the food retail and farmers markets are near the housing.
Due to the walkable paths and increased accessibility via transit, the transportation costs are significantly reduced for the users of mixed-use buildings.
Mixed-use buildings also play a vital role in polluting gas emission reduction. For example, if you live far from your workplace, then you would have to travel a long distance in your at least twice a day. However, a mixed-use facility can bring your workplace near your home.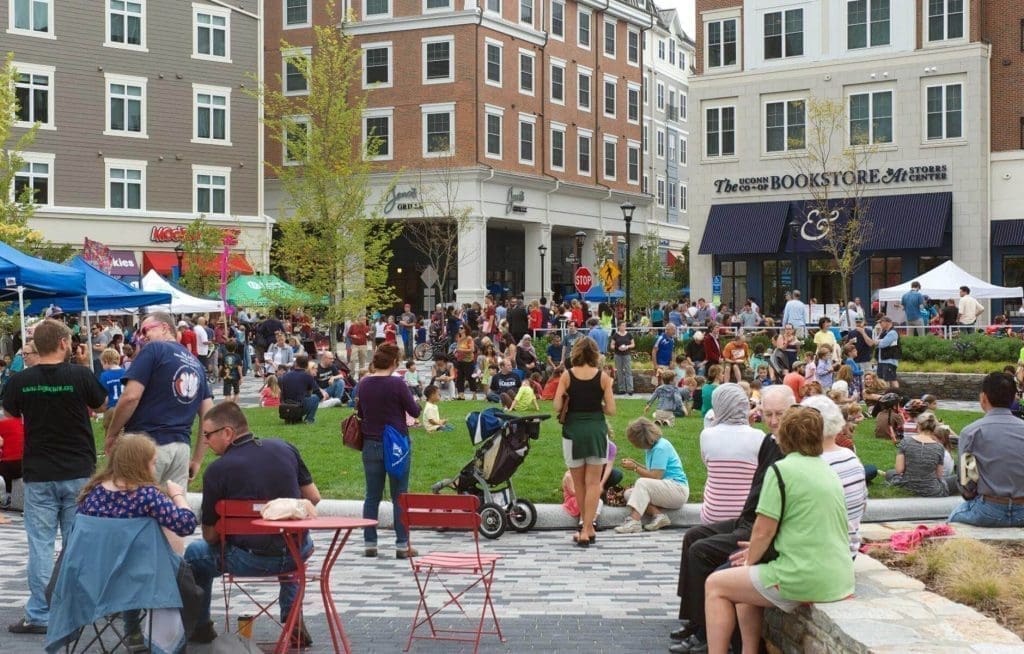 Why is there a need for safety and Security in Mix Use Buildings?
Safety and security are important aspects of a mixed-use building. With so many users assembling in one place, they will look into the safety conditions of a building. A mixed-use building will likely raise specific security issues. However, in mixed-use buildings, safety requirements from one use can extend into areas with other users. Below are a few reasons why safety and security should be a top priority while building a mixed-use facility.
Property crimes and robbery are the most common crimes that are likely to occur in a densely populated area, such as mixed-use buildings. 
If the population density is high, then homicide and assault decrease. However, robbery victimization increases.
Likewise, if the density is low, then homicide and assault also increase.
The territorial theory specifies that mixed-use developments in urban center areas experience lower crime rates than more suburban mixed-use developments.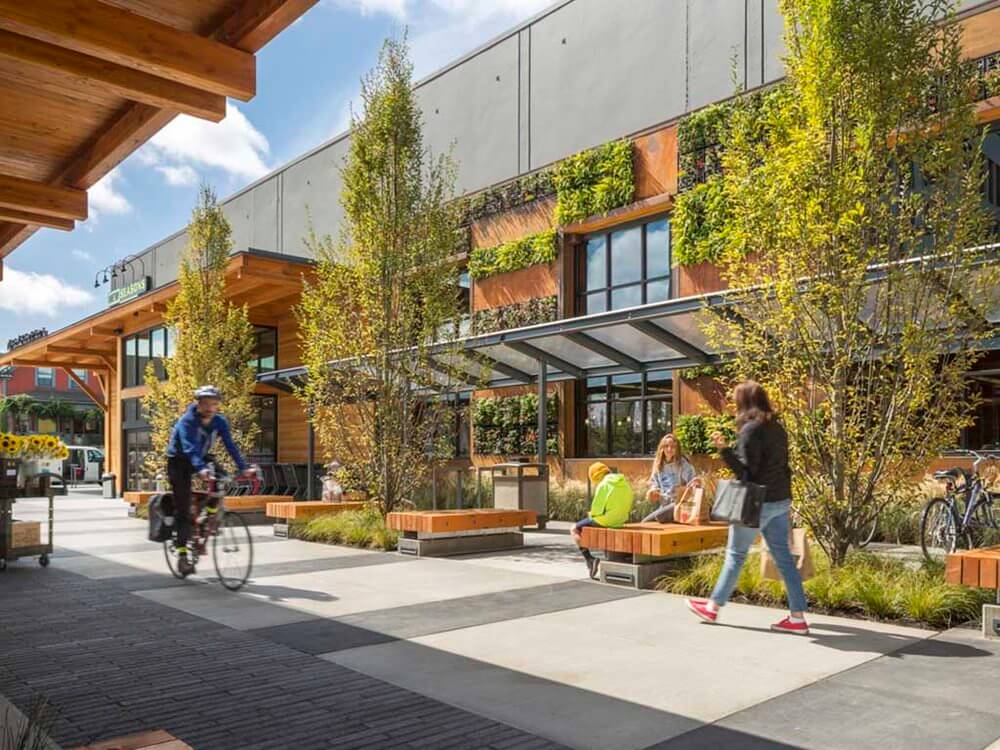 To be honest, every place is prone to crimes, and a mixed-use building is no exception. So, how do we prevent these crimes and ensure the safety of the users? The truth is, there are no security issues that are specifically associated with mixed-use buildings. Basically, the measures valid for each of the uses still apply in the buildings. A careful design can prevent such unwanted situations.
For example, the safety requirements for a transportation hub include specific requirements that normally do not apply to any residential areas. However, when developing a facility with a mixed-use of both transportation hub and a residential area, planners should put more emphasis on preventing threats associated with one user to affect another use. 
How Do We Ensure Limited Access or Movement in Mixed-Use Buildings?
In the case of a large site with a highly dense population, people would have to travel way too long to get to a certain place, even within the facility. To keep this in mind, there are certain measures that can ensure limited movement in mixed-use buildings and save a lot of your time.
Locate entries and exits that allow direct movement among individual parking areas.
Design vehicular circulation to allow through movement between two adjacent parking areas.
Locate buildings to be contiguous wherever possible. Also, make accommodations for pedestrian circulation between adjacent sites. 
Provide sidewalks within residential projects from the unit residence to the driveway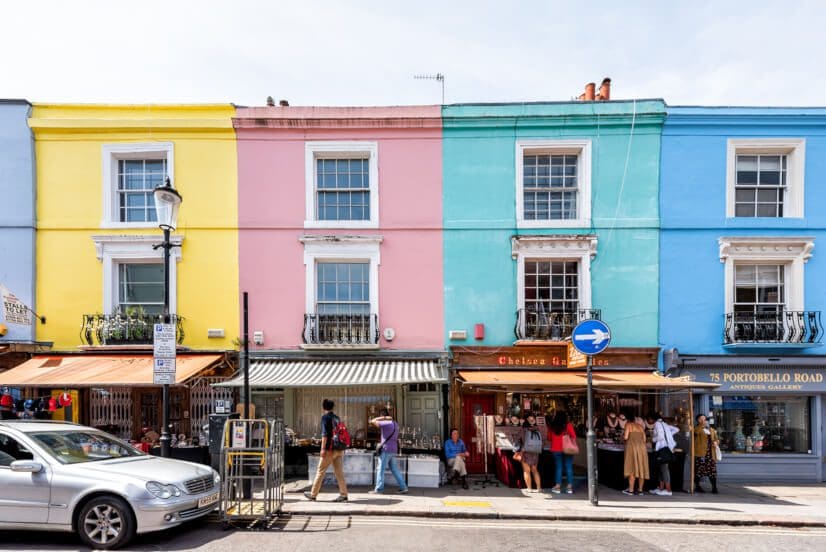 Lastly, a mixed-use building is a double-edged weapon in design. While we cannot ignore the numerous benefits that come with it, we also have to take its disadvantages into account. If it is thought and planned carefully, mixed-use buildings have the potential to become an important aspect of urbanization and future development.
Global research shows that mixed-use buildings can lessen the impact of a poorly performing asset within the overall investment for realty investors. A diversified approach to mixed-use buildings can either get out the maximum profit of it, or you will find yourself self-facing an abstract model for a non-fitting object in the urban fabric.