A single-family home with a duplex plan is one that is constructed over two storeys and has a common kitchen and dining space.
A duplex typically features an open floor layout and extra carpeting, giving it a villa-like ambiance.
When there isn't much carpet area, as there is in a compact duplex, you get extra height, which is then used for shelving, creating the impression that there is more opportunity.
A duplex house is a type of residential construction, which includes only one kitchen and dining area.
It features two independent living units that are either side-by-side or spread across two floors and share a shared centre wall and transition space (staircase or lift).
Despite having two levels, it is only offered as a unit. Both floors might have their separate entrances on their respective levels.
Duplex houses in India v/s Duplex houses in the west
In western world, duplex residences may even accommodate two households because each level is an independent dwelling in its own terms.
Due to the owner's family's ability to constantly rent out one portion of their home to renters, duplexes may offer a high return on investment.
Such a huge house would have a separate entrance and be divided into two by a shared wall. A two-story home known as a micro duplex is a type of residential structure.
This too contains one kitchen and dining zone. When this has a smaller square footage, it is referred to as a tiny duplex, and when it is shared by two different people, it is referred to as a semi-duplex or split duplex.
It has a common middle wall and consists of two living units, either side by side or on two levels, with separate entry.
Programs division of duplex houses
The bottom floor of a duplex, in India typically contains the kitchen, hallway, and bedrooms, while the upper floor is occupied by the master bedroom.
A duplex is always two stories high and does not go beyond, in which case it would be referred to as a multiplex.
Similar to this, in a stacked duplex house, the horizontal common area serves as the top unit's floor and the lower unit's ceiling, allowing for easy sound transmission via the shared areas
Financial prospectus of duplex houses today
In any case, people are increasingly investing in duplex homes and renting out separate units, which benefits both sides.
In contrast to duplexes, which are essentially two-story buildings with many living units and entrances, apartment units are typically part of high-rise buildings.
As a result, many wealthy individuals choose duplex homes, which are also excellent financial opportunities.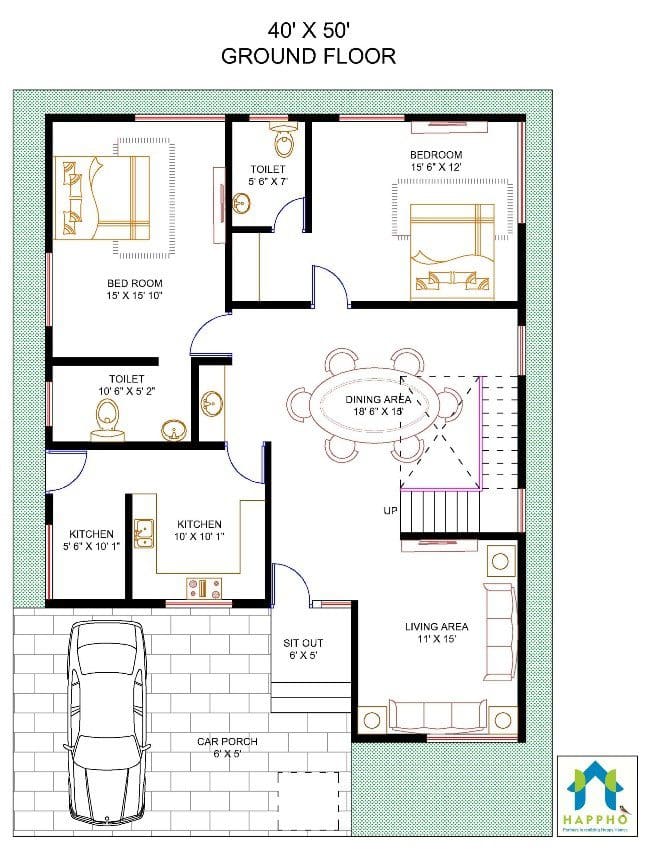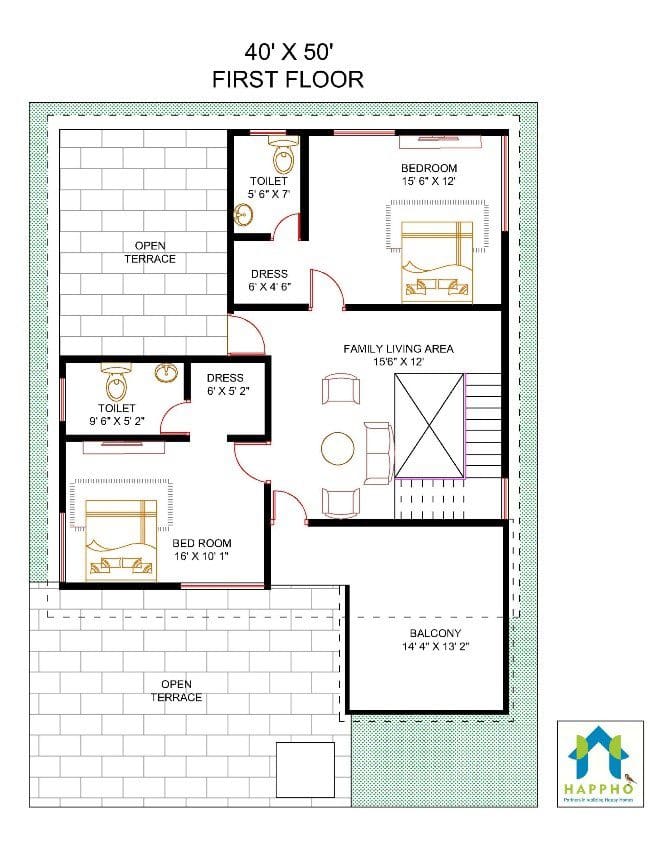 Standard duplex houses: A duplex house with two stories, with stairs connecting the first level to the second. In a duplex apartment, the living room and kitchen are on the lower floor, and the bedrooms and children's rooms are on the higher floors.
Ground Duplex houses: Duplex homes planned to be erected on the basement levels of flats, with the lower floors facing a garden and housing the bedrooms. The living room and kitchen are located on the upper level of the duplex flat. These particular duplex homes are ideal for people with pets and garden preferences.
Low-rise duplex: This style of duplex home features a second-floor attic as well as wide balconies. As opposed to other types of duplex houses, these are often constructed over a smaller space.
Location and orientation of duplex houses
Location of the property: The property is located in a cosmopolitan metropolis, which typically has smaller duplex residences than those on the outskirts of the city. The number of rooms in a duplex house will decrease as its size decreases.
Layout of the house: The arrangement of a duplex is often uniform, with the master bedroom on one floor and the bedrooms, kitchen, dining room, and living room on the other. However, people might select a different duplex home design plan in which there are more rooms with smaller rooms overall.
Advantages of duplex houses
1. Larger program spaces:
Apartments with duplexes have greater living spaces than other forms of apartments.
They also feature huge patios, recreational spaces, and garages that give the impression of being expansive.
A duplex home plan can be used for a variety of things. If you want to create a home office, all you need to do is arrange everything on one floor.
Due to its size and space, duplex homes provide plenty of room for seclusion.
Spaces in the duplex house are actively used for offices, reading spaces, and other places of recreation.
2. Privacy:
Everybody is most concerned about their privacy.
Duplex flats offer spacious living interiors, and the spaces may be partitioned into different areas to provide occupants more solitude.
3. Additional source of income/ Renting:
Duplex flats feature two distinct structures on each level, so if one owns it, one may rent out one section of it.
A duplex house offers people tax advantages and generates additional income.
An owner of a duplex home may reside in one half while renting out the other.
As a result, the owner receives a greater return on their property investment.
Greater financing options are available to both buyers and tenants of a duplex home.
Instead of owning the full property, the owner can recover some of the interest spent on the mortgage by renting out a piece of it.