Finding the right pieces to make your living room look amazing is quite difficult. But that does not necessarily mean you need to spend a load of cash on a famous piece of art or an expensive showpiece. There are several affordable ways to make your living room look swank and elegant at the same time. All you need is a sense of design and the willpower to put it all together. Here are a few great ideas for a living room makeover!
1)     Add A Little Greenery
 2)    Shelve Your Books
Books certainly add a posh look to the living room. This neat trick makes your living room look spectacular. Don't just strew your books here and there. Put them all in the shelves. It doesn't have to match or anything. Just artfully arrange them so they look completely casual. Be it a bookshelf or a china cabinet, a space that is empty screams out distaste. So fill in with books everywhere. Give a few a side tilt to pull off the dream home look. If you want to go further and don't have a vase to place on a side table, an arrangement of books will do well over there too.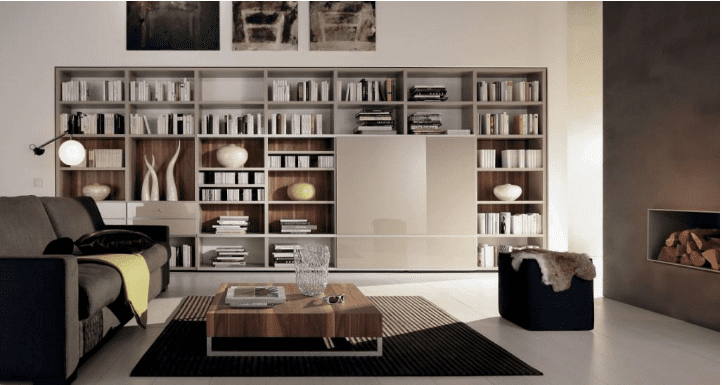 3)     Bottle it Up
 4)     Create Your Own Pillows Ensemble
 5)     Jazz It Up With Wall Stickers
 6)     Embellish The Wall With DIY Paintings
 7)     Accessorise With Bling
 8)     Drape Your Curtains